For our monthly Image Makers Seminar we have an interesting panel discussion set up for the 17th of March 6pm at our campus. Following the theme of the 'Future of Photography', we have a second installation to Jonathan Shaw's 'NewFotoScapes' seminar that took place last month. This time five veteran photographers will be giving their views on what the medium and profession of photography will be like in the years to come. Here's a quick guide to our wonderful guest speakers:
Bill Bachman:
Introducing the panel discussion, Bill Bachman is one of the most well-sought after photojournalism teachers at PSC. With a rich career of his own, Bill is s one of Australian Geographic's most prolific freelance contributors, having photographed more than 25 major features between 1986 and 2010. He is the author of Off the Road Again, Animal Vegetable Mineral, Special Delivery: Aussie mailboxes & other roadside attractions, The Murray River and Local Colour. His work has been widely exhibited and is held in numerous corporate and gallery collections, and in the print collection of the National Library of Australia. Bill has photographed five Winter Olympic Games, and has extensive experience in the film and television industries as a still photographer.
Michael Rayner: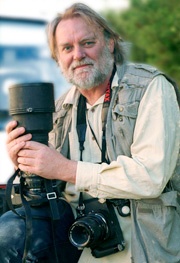 Touted as one of the most influential figures in news editorial photography to many staff members at PSC, Michael Rayner started working with renowned publications such as The Age (in 1968) and Fairfax media - leading the press photography circuit as the official photographer of the Brisbane Commonwealth Games, the Sydney Olympic Games and then the Cricket World Cup in Pakistan, India and Australia. Michael has also traveled to Northern Iraq, where he covered the story of refugees and landmine victims. He has published his work in books such as 'Ticket to Ride', 'Caribbean Odyssey' and 'Contact Renewed: Australia versus the new South Africa'.
John Swainston is currently the Director of 'Watsonville' is a business consulting company focused on developing skill-sets in management teams, and strategy development, as well as communication skills enhancement. The company has an extensive network reaching out to Australia, North America, Europe and Japan. He previously led Maxwell International Australia; a major photo-imaging brand that marketed and offered technical assistance for imaging equipment. John's career in photographic equipment distribution spanned 44 years, first in the UK and the US, then in Australia, where he spent 27 years as national distributor for Nikon, and nine years for Lowepro. He has basically seen it all, from film to digital and Super 8 to hi-speed video shot on an iPhone. He was Deputy Chair of the Australian Centre for Photography from 2002-2005 and presented the Australian Press Photography Awards for 19 years. John is also a passionate photographer and is currently writing a book about Australian photographers scheduled for publication in 2016.
Emily Rayner: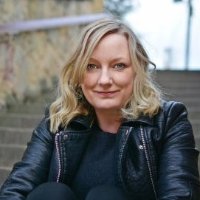 Emily Rayner is the group content director of FairFax Digital. Overseeing the company's two popular publications (The Weekly Review and Domain), Emily has over 20 years of experience in content and marketing strategies, previously working with BBC, Optus, AOL and Orange. Well versed in digital marketing, Emily's expertise in digital content, branding and social media strategy has been extremely important in getting the work of photographers seen by the wider public.
Keith Shipton:
Keith Shipton is the chief editor and publisher at Photo Counter the online industry publication of record for Australia and New Zealand, as well as ProCounter, for Australian professional photographers. The news portal aims to inform and educate its readership with timely, independent, and relevant local and international content that offers insights into new photographic technology, trends and industry events. A veteran of the photographic business who takes the occasional picture, in the 1980s Keith Shipton was also the editor of Australian Photography and the pro magazine that is now titledCapture. He then spent 12 years at Kodak as manager of Corporate Affairs for Australia and Asia Pacific. He now publishes PhotoCounter, the online industry publication of record for Australia and New Zealand, as well as ProCounter, for Australian professional photographers. He also contributes freelance articles on photography and photographers to a variety of publications.
Will Shipton:
Will Shipton is is an editor and journalist who specialises in the photographic industry. He is editor of ProCounter, a website and online newsletter for Australian professional photographers and aspiring pros. He is also a regular contributor to Photo Review Magazine. Will has a BA (Distinction) in journalism from Deakin University and is a keen enthusiast photographer.
We look forward to seeing our guest speakers and attendees for the event. You can be a part of our event live, by following us on Twitter and Facebook.