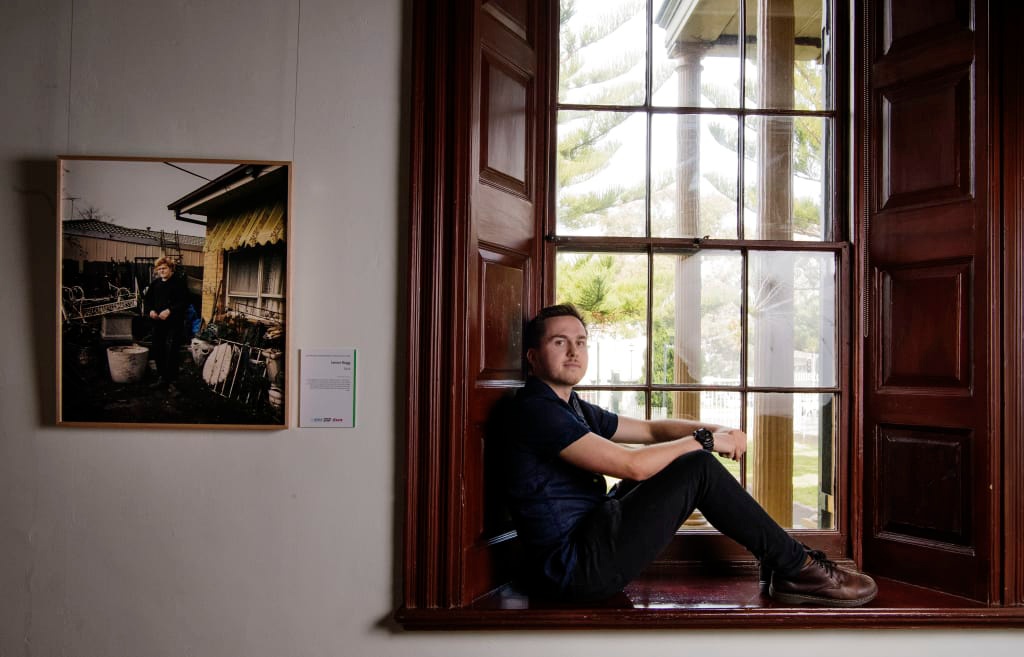 Photo: Louise Kennerley for The Sydney Morning Herald
It is with great pride that PSC announces our 2017 final year student James Bugg has been awarded the $50,000 Moran Contemporary Photographic Prize for 2018 for his portrait titled Zach.
Of James' photography, and his subject Zach, Moran Contemporary Photographic Prize judge Jon Jones had this to say:
"...a beautifully observed, subtle and thought provoking contemporary portrait. His direct gaze and awkward stance, surrounded by the discarded pots and garden ornaments that speak of a different time, offers a glimpse of Australian society rarely visible."
The portrait is part of a wider series 'The Pines' which James completed as part of his Bachelor of Photography degree last year at PSC.