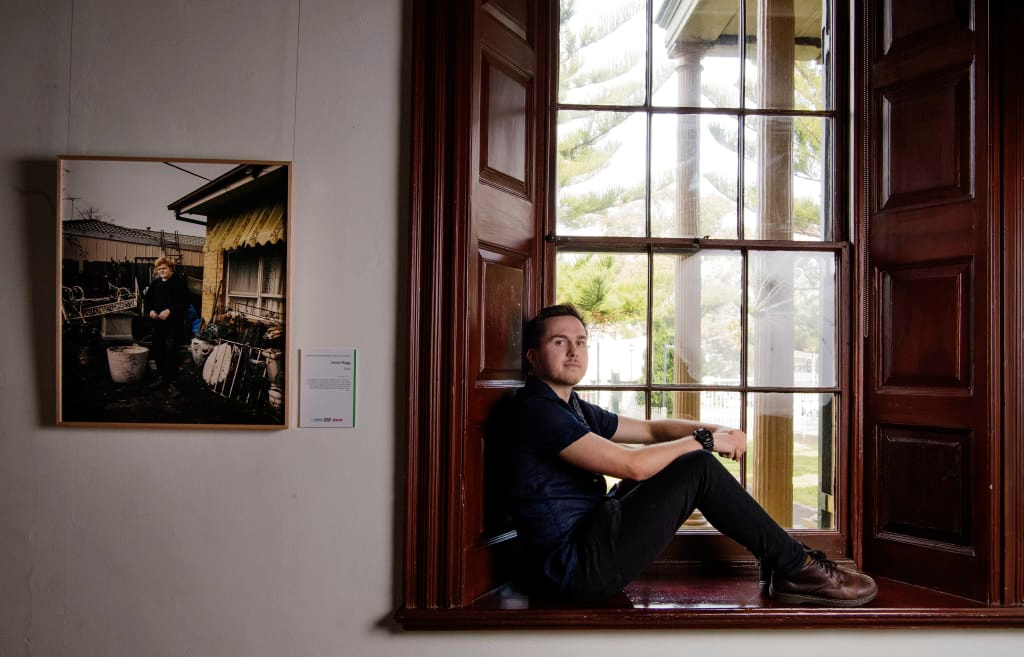 Photo: Louise Kennerley for The Sydney Morning Herald
It is with great pride that PSC announces our 2017 final year student James Bugg has been awarded the $50,000 Moran Contemporary Photographic Prize for 2018 for his portrait titled Zach.
Of James' photography, and his subject Zach, Moran Contemporary Photographic Prize judge Jon Jones had this to say:
"...a beautifully observed, subtle and thought provoking contemporary portrait. His direct gaze and awkward stance, surrounded by the discarded pots and garden ornaments that speak of a different time, offers a glimpse of Australian society rarely visible."
The portrait is part of a wider series 'The Pines' which James completed as part of his Bachelor of Photography degree last year at PSC.
In addition to our warm congratulations to James, PSC also congratulates Daniel Boetker-Smith and all the team involved in teaching and supporting James throughout his degree. Special acknowledgement goes to Katrin Koenning &
Dr. Kristian
Häggblom

who taught James in his final year
Photojournalism
major, and another special mention to our Print Shop master printer Peter Hatzipavlis for his contribution to the winning print through his scanning and printing excellence!
PSC also congratulates current Masters student Jo Cripps, and PSC teacher and mentor Katrin Koenning for also both being selected as finalists.
The Moran Contemporary Photographic Prize exhibition is at Juniper Hall in Paddington until May 27.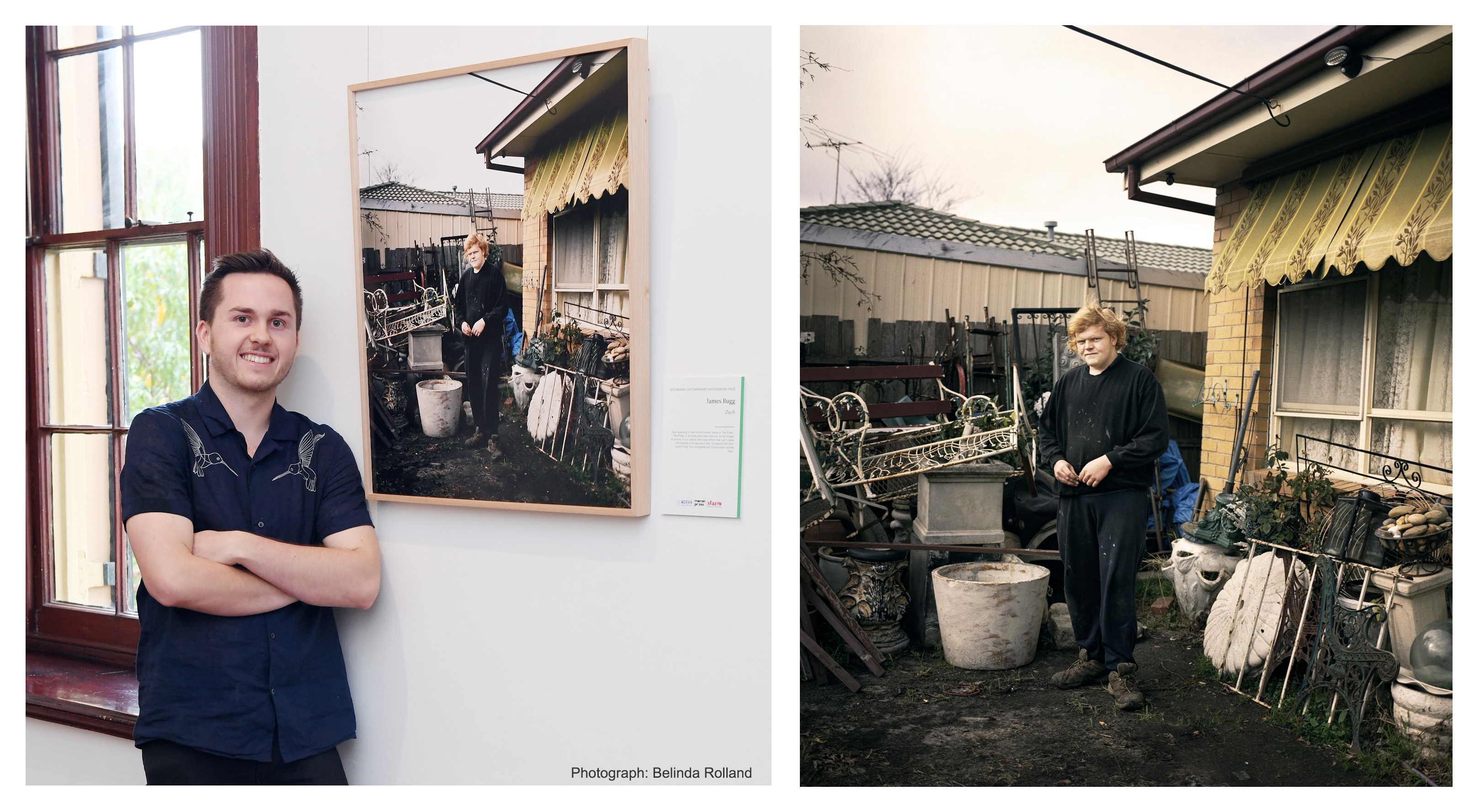 Applications our now open for our mid year Bachelor of Photography intake.