Final Year Advanced Diploma of Photography student Nish Paranavitana had a chance to kick some of his own goals recently. Nish is majoring in commercial photography, with a keen interest in sports photography. Recently he met up with renowned sports photojournalist and PSC Tutor, David Callow. Here Nish shares his photographic journey and the value of a mentor relationship.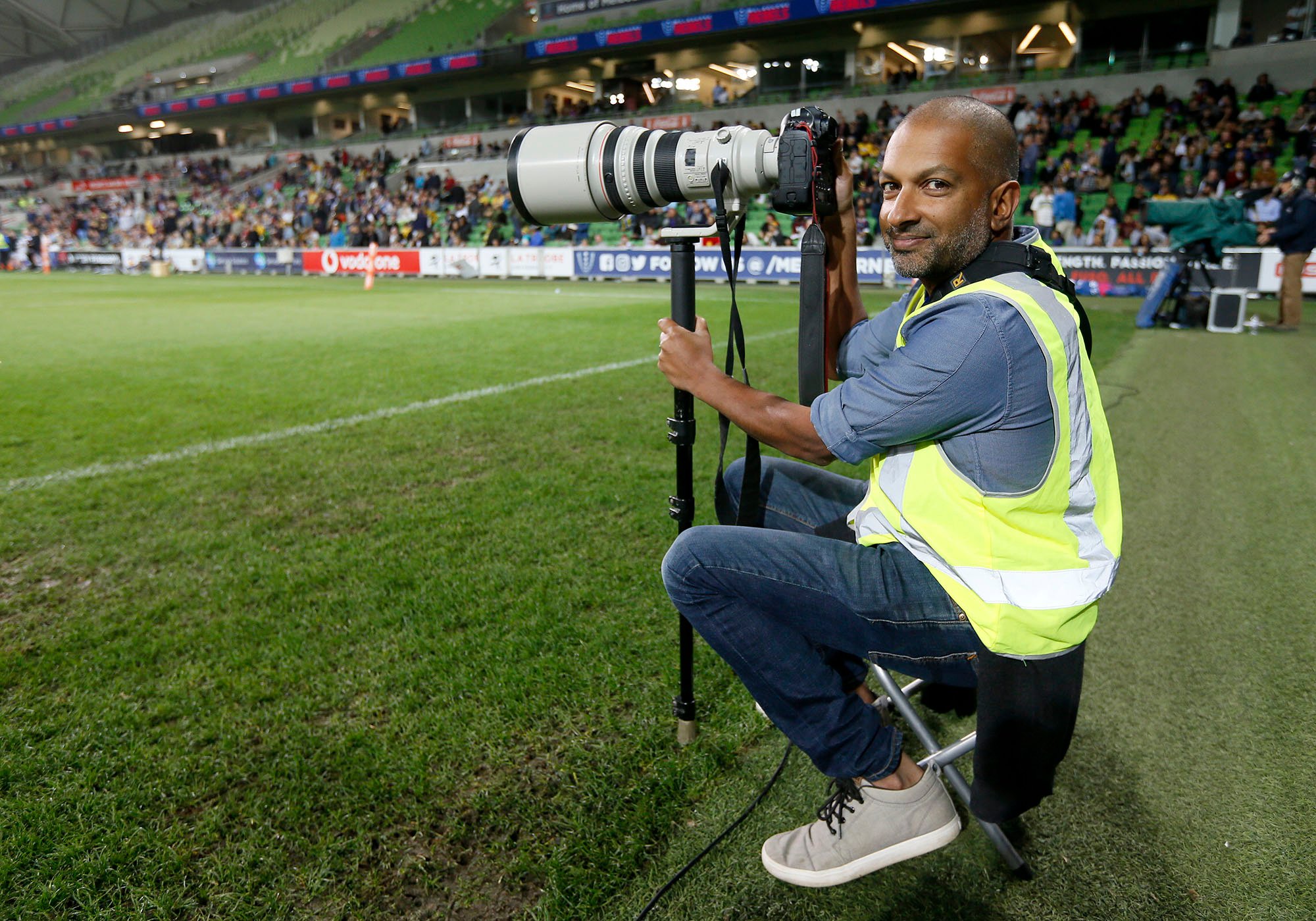 Photo of Nish by David Callow
What got you started in photography?
I loved sport as a kid and was always flicking through sports magazines, mainly to look at the photographs, rather than reading the articles. I'd always thought how cool it would be to be a sports photographer and to capture great sporting moments. I was lucky enough that my Dad bought me an SLR when I was 15, but then when I finished school and wanted to do a photography course, he said it wasn't the kind of career that I should be aiming for. At that stage I didn't have the courage to chase my dream and so I took another road. There is a long story that follows from here but it took me another 27 years before I finally enrolled myself into a course and followed my passion for photography.