Meet Julia Kambouropoulos one of our talented photojournalism major students who was selected for a one year internship with The Northsider, a 'monthly community newspaper made for the inner north of Melbourne by the inner north of Melbourne'. During the course of her internship, Julia's work has been featured numerous times, allowing her to collaborate with writers, publishers, personalities and businesses in Melbourne. She has been simply exhilarated by her experience and was kind enough to share her thoughts with us:
'Without PSC I wouldn't be where I was today. Not only have they helped me grow and become more confident as a photographer with real technical skills, they have also pushed me to get out of my comfort zone, physically and creatively. It's been great to have such supportive tutors, who always help when they can - like getting us opportunities in the workforce. Landing an internship with The Northsider through my teacher, Bill Bachman has been amazing. I'm getting an actual experience of working for a publication and going on assignments, as well as getting lots of constructive feedback on my images.
I did my very first proper feature with The Northsider team on Yasin Leflef, an inspiring music star. I wouldn't never be able to have done anything like that without the help of The Northsider or PSC. I'm also currently doing a writing class with Bill Bachman which is helping me become more emotive with my writing skills so that I can be a better photojournalist for the growing industry.'
Julia's life is definitely very exciting and we're looking forward to seeing more of her work! Check out the articles she has done for The Northsider by clicking on the images below: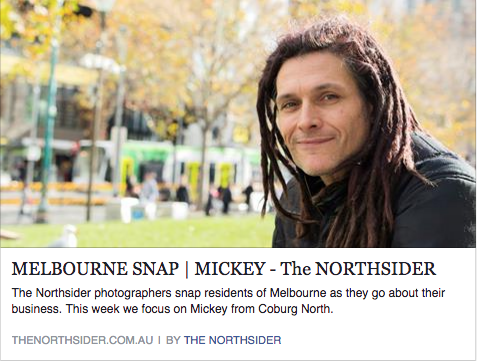 If you're interested in having a journey like Julia, feel free to check out our website and see our brand new short course. You can follow Julia on Instagram @out_of_the_lens.