After a short winter break, the Photography Studies College Image Makers Webinar returns for Semester 2 with American writer Sarah Sentilles. In 2017, Sentilles published 'Draw Your Weapons', it has become one of the most celebrated recent books on the power of the image.
Friday 28 August at 10:30am Eastern Standard Time.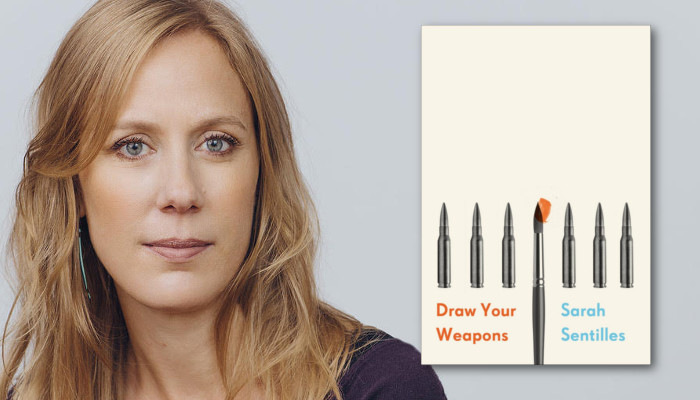 In Sarah Sentilles' book she tells the true stories of Howard, a conscientious objector from World War II, and Miles, a former prison guard at Abu Ghraib and, in the process, she challenges conventional thinking about how war is waged, witnessed, and resisted. The pacifist and the soldier both create art in response to war – Howard builds a violin; Miles paints portraits of detainees.
With echoes of Susan Sontag and Maggie Nelson, she investigates images of violence from slavery to the drone age. In doing so, Sentilles wrestles with some of our most profound questions: What does it take to inspire compassion? What impact can one person have? How should we respond to violence when it feels like it can't be stopped?
Join PSC Dean of Photography Studies Daniel Boetker-Smith with special guest Sarah Sentilles (USA) for a chat about her writing and career.

Friday 28 August at 10:30am Eastern Standard Time.