PHOTOGRAPH THE BEST OF SOUTHERN CHINA

AND HONG KONG
11 Days and 10 Nights:
Guilin, Lijiang, Yangshuo, Chengdu, Danba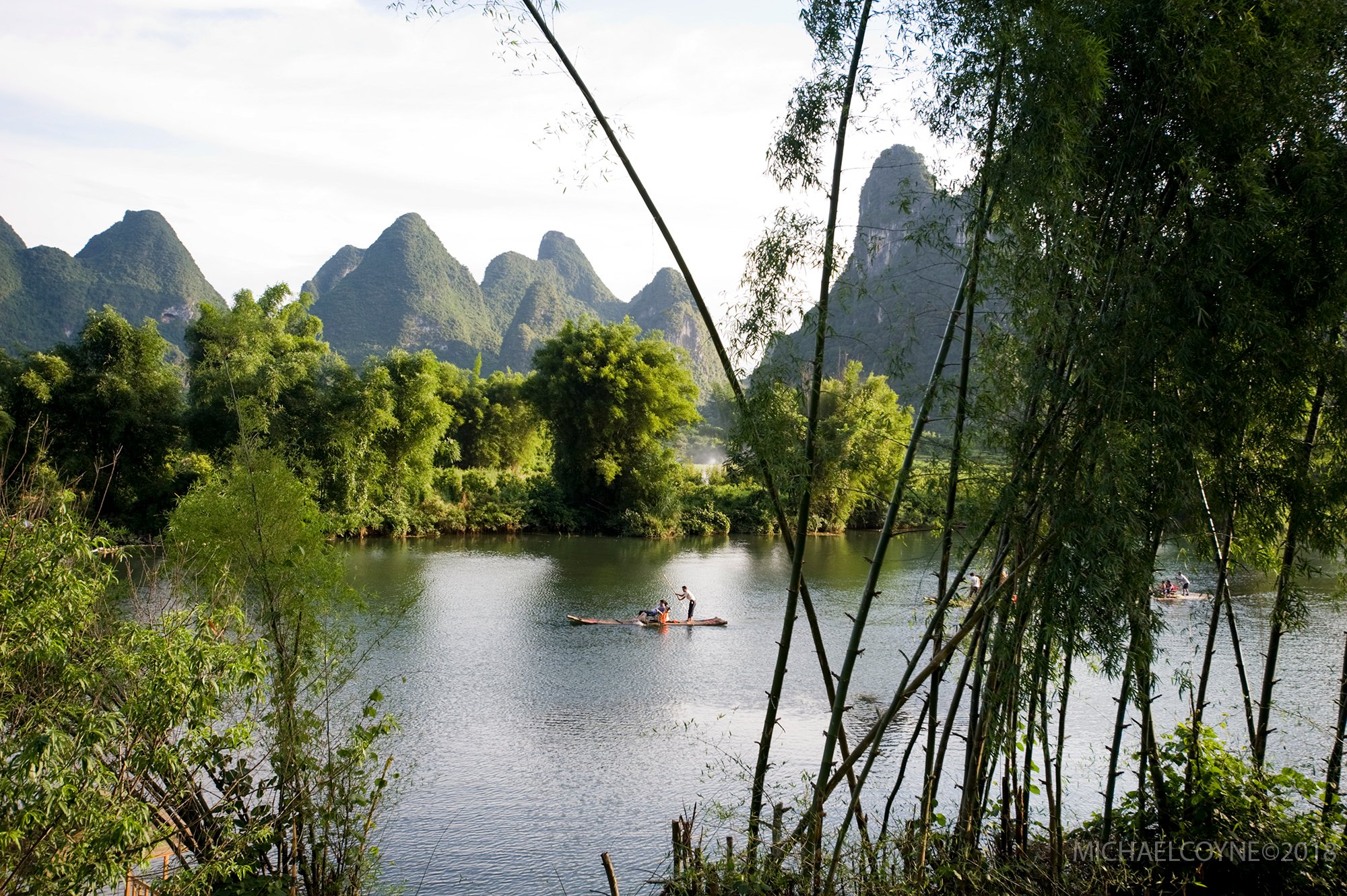 Join us as we fly out on 15th September 2019 for a once in a lifetime tour!
FIND OUT ALL ABOUT THIS INSPIRING JOURNEY AT OUR UPCOMING
INFORMATION NIGHT WEDNESDAY 27 MARCH 6-7.30pm (registration essential)
Explore the best of Southern China and Hong Kong with internationally acclaimed photographer
Dr. Michael Coyne
. We are excited once again, to have Michael accompanying us and providing his expert photographic support to all of our travellers. Michael is an international photojournalist and Fuji Ambassador, and has travelled the world extensively with photographs published in National Geographic, Time, Vogue and the Smithsonian amongst others. Having resided in China and Hong Kong for many years, Michael has extensive knowledge and will share with you the photographic opportunities others can't!
With Michael's support and guidance, you will photograph diverse cultures, people and landscapes.
From dawn to dusk you will experience highlights such as bustling markets, ancient rice terraces, the famous long haired Zhuang people and the Tibetan villages of Danba plus many other not to be missed photographic opportunities.
Enjoy the contrasts of the beautiful landscapes of rural China through to the panoramic night views of Hong Kong harbour. These are just some of the many highlights of this once in a lifetime photography tour.
TOUR DEPARTS MELBOURNE SUNDAY 15 SEPTEMBER
Whether you are a professional, emerging professional, experienced enthusiast, or simply want to improve your photographs while travelling, join us at our Information Session on Wednesday 27th March to find out all the details of this unique photographic adventure in Southern China and Hong Kong.