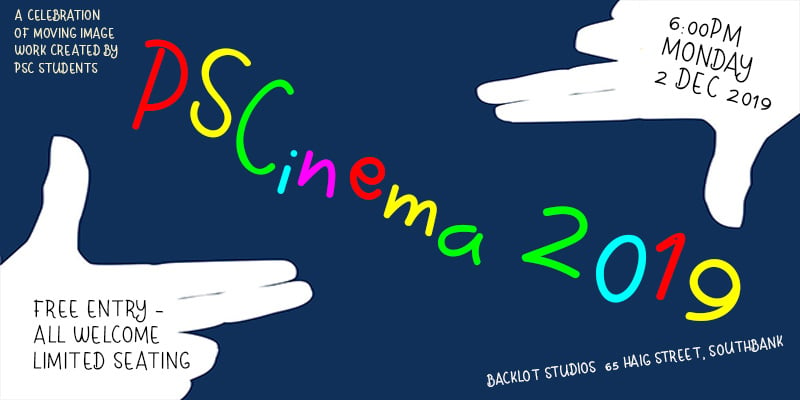 You are invited to PSCinema 2019, at 6pm on Monday 2nd December at Backlot Studios, 65 Haig Street, South Melbourne.
The annual PSCinema movie event is a showcase of short films. From documentaries to dramas, this is a chance to witness the amazing talent of Photography Studies College students on a big screen, whilst sitting on comfortable leather seats.
You may bring guests, but you need to book via Eventbrite asap, as numbers are limited. Inabilities of registered attendees, please unregister on this site to enable other guests to attend or contact jbartholomeusz@psc.edu.au T: 9682 3191
We have allowed a waiting list as this event will be popular.
Limited car parking is available in the Backlot carpark, and there is plenty of ticketed parking nearby.
RSVP by 30 November, 2019 First in first serve - Please book in using Eventbrite.
Please contact Nic Kocher for any extra information nkocher@psc.edu.au
*Drinks at bar prices
Drinks, popcorn, chips and icecreams available for purchase from the Backlot bar.
We look forward to seeing you there.