Our recent Anzac Day 2019 workshop helmed by highly acclaimed documentary photographers Michael Coyne and David Callow produced some poignant and memorable images with students.
Image by Michael Coyne
Documentary photography is a powerful medium for representing people, places, objects and occasions and is often used to chronicle significant and historical events.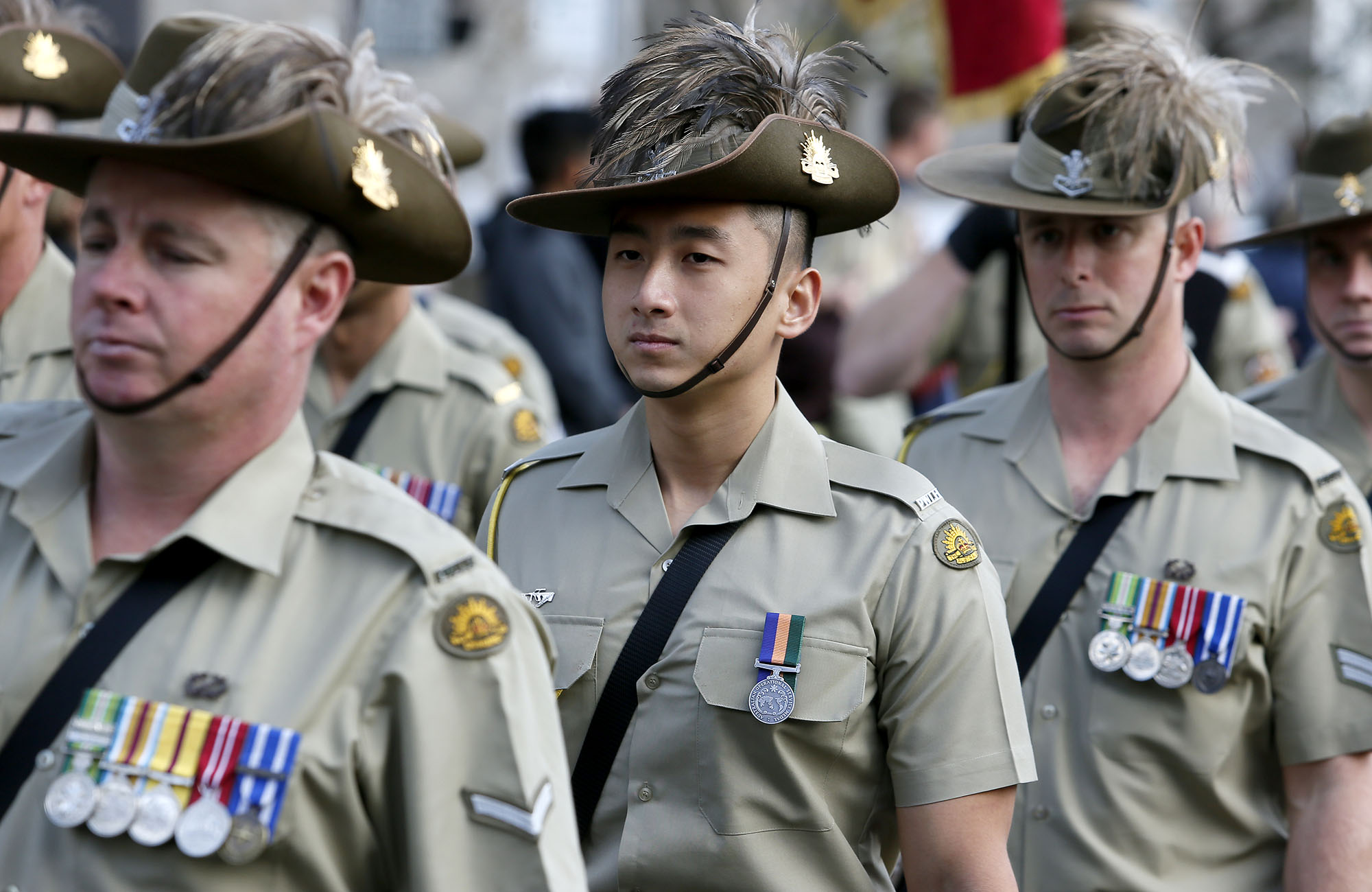 Image by David Callow
The three-day Anzac Day workshop took students on a visual storytelling journey that began with the fundamentals of documentary photography.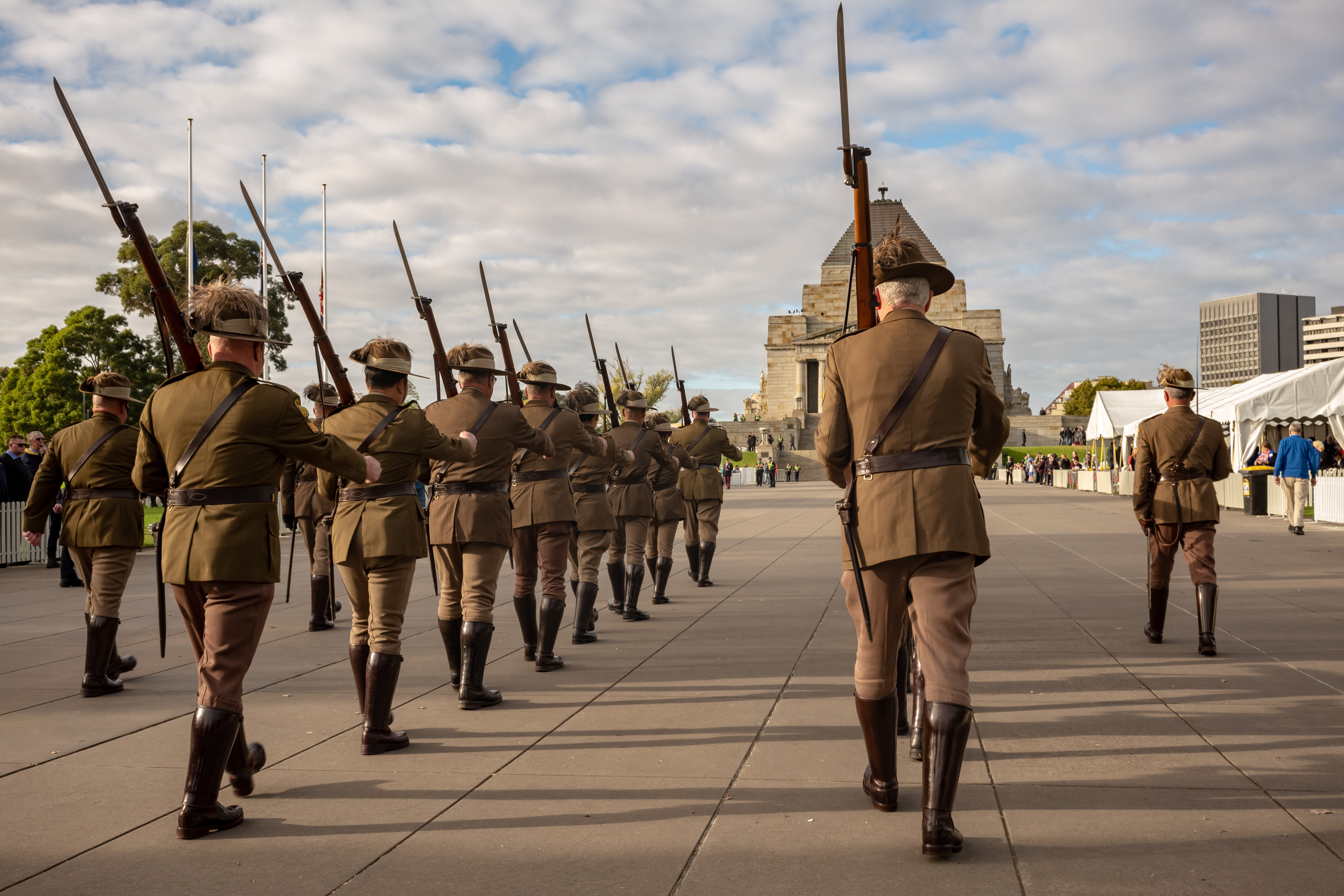 Image by Bruno Kortenhorst
Michael and David showed students examples of Anzac Day images from past workshops that told a compelling story. The workshop leaders followed this by giving them ideas on how to: approach people, angles to shoot from, what to look out for and lighting advice for photographing at dawn.
Image by Helen Crabb
Michael and David helped students strategise for the Anzac Day march. It was a great opportunity to document the details and emotion from behind the scenes.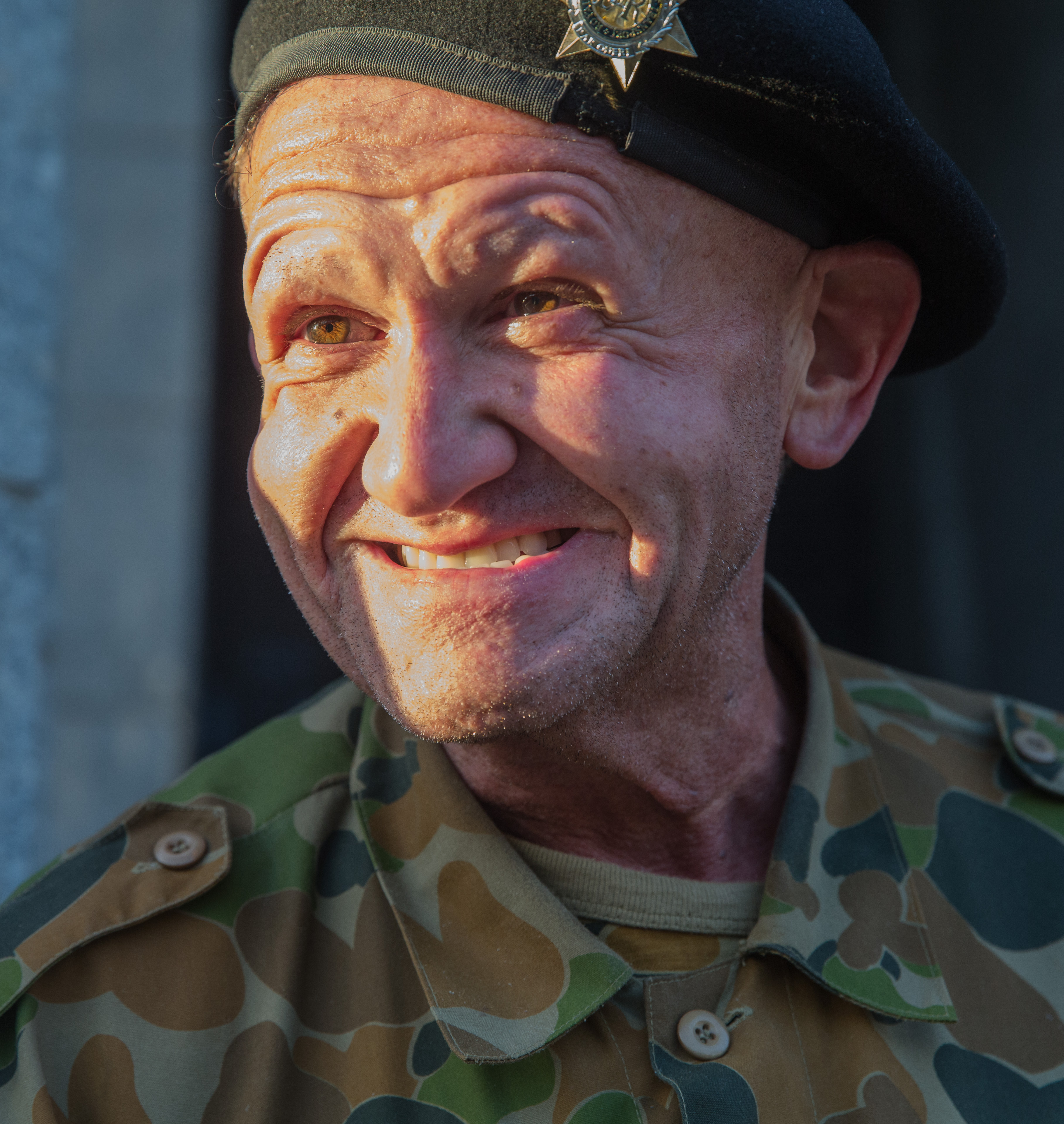 Image by Mandarine Montgomery
On the final day students each brought in their top 25 photos, which were then critiqued by Michael and David. Afterwards they assisted the students in selecting their best nine images that told the story of the day.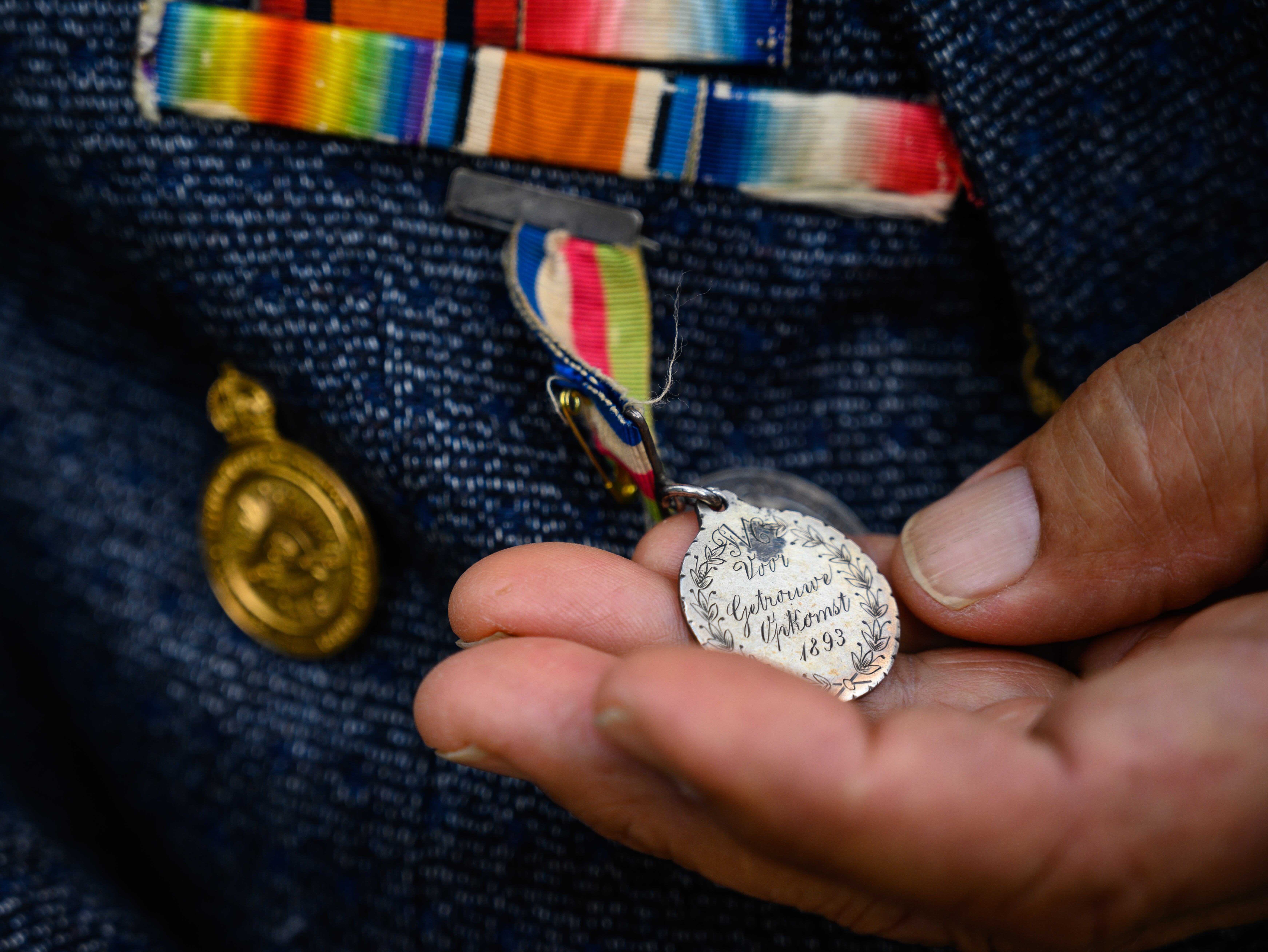 Image by Sheau Jiun Low
"The opportunity to have images critiqued was invaluable. Such great insights on how to see through the camera better." - Brett Scapin, Anzac Day workshop student.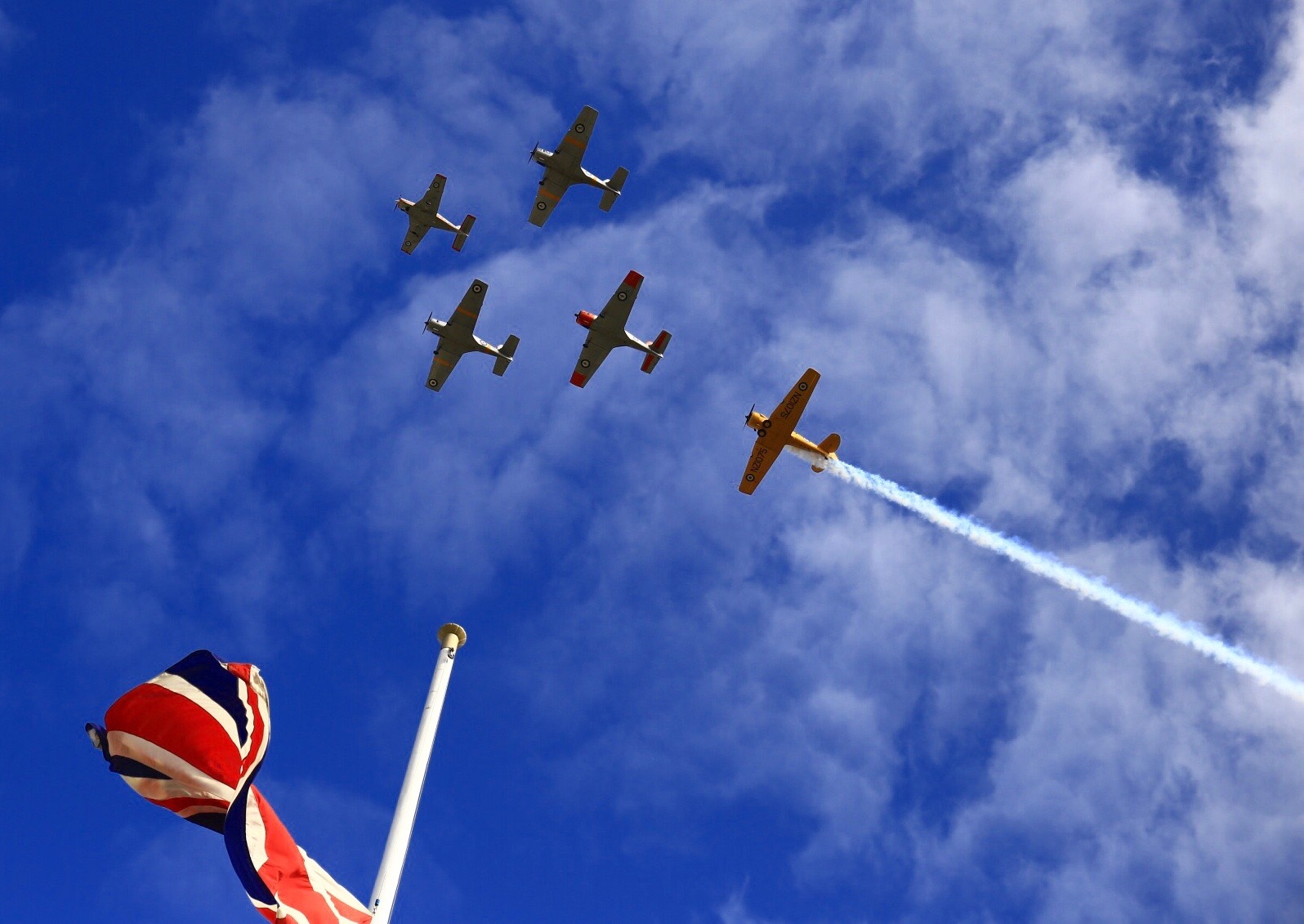 Susan Brunialti
"One of the highlights was receiving feedback from Michael and David, and shooting right next to professionals." - Masatoshi Kobayashi, Anzac Day workshop student.
Image by Brett Scapin
"I find Michael so inspirational and generous when sharing his experience and expertise - this was extremely valuable." - Susan Brunialti
Image by Masatoshi Kobayashi
If you are interested in doing more workshops at Photography Studies College including 'Photograph the Best of Southern China and Hong Kong' tour departing Melbourne 15 September with Michael Coyne.