PSC
Master of Arts Photography
student Yask Desai is among the winners of the
The British Journal of Photography
Portrait of Britain Prize 2020!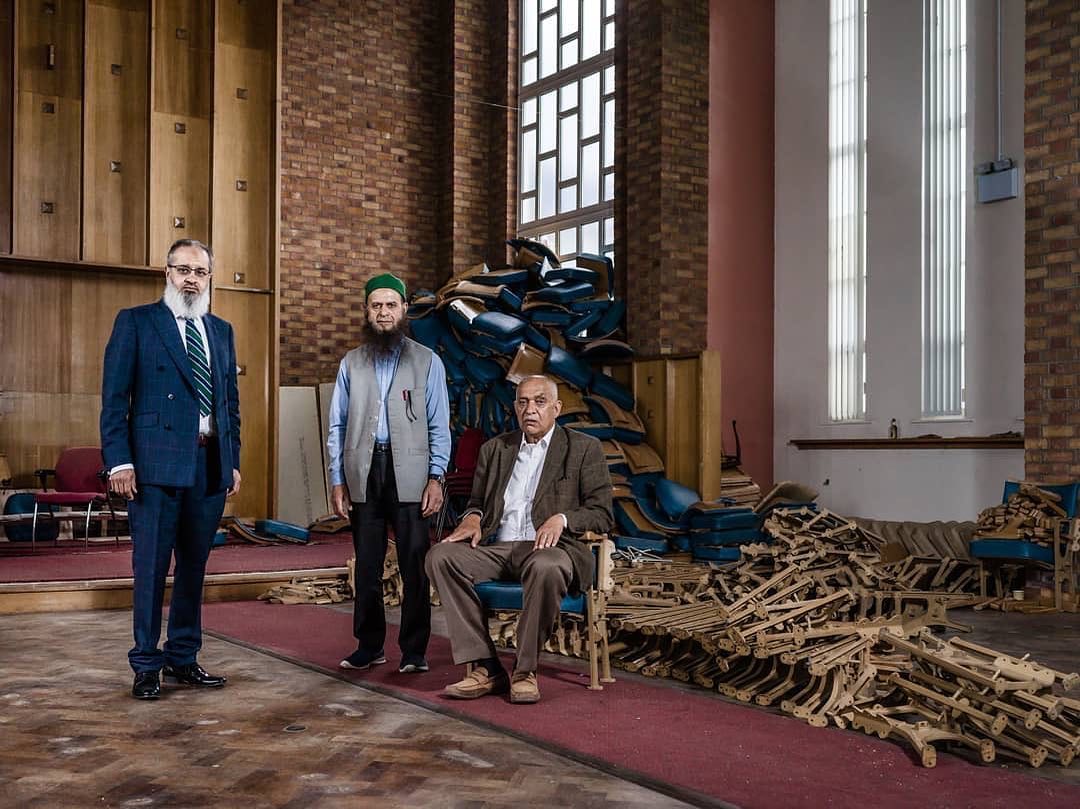 ©Yask Desai
This image from Yask's work, Telia, was selected for the prestigious award. It's part of his PSC
Master of Arts Photography
final project.
"When I met [these] three friends in the UK they were converting a disused Methodist church in Rotherham into a mosque. They hope to hold community events that are inclusive of all of the town's residents, regardless of faith. All three men had forefathers who migrated from undivided India and worked in Australia as hawkers at the turn of the 20th century," says Yask about his award-winning image.
Portrait of Britain is an award-winning nationwide photography exhibition run by
British Journal of Photography
in partnership with JCDecaux. The exhibition celebrates the rich tapestry of people that make up Great Britain by turning their stories into public art.
The 100 winning entries will be showcased across JCDecaux's network of digital Out-of-Home screens throughout the country – from rail stations and airports to shopping malls and high streets – for one month in September 2020. 200 shortlisted entries will also be featured in the Portrait of Britain book, Vol. 3, published by Hoxton Mini Press and distributed worldwide.
See the list of winners and their images here.