Second year Bachelor of Photography student Sarah Pekin, came to Melbourne from regional Victoria, to study at PSC. She talks to us about fitting in immediately with our tight-knit community, why her supportive parents first hesitated about her career choice, and enjoying the opportunity to photograph local city bands.
'The Farm Cats' .taken in Kolora, Victoria by Sarah Pekin
Where in regional Victoria are you from?
I grew up on a dairy farm near Terang in South West Victoria, 220 kilometres from Melbourne. I moved to the city so I could study at Photography Studies College. I'm glad I was raised surrounded by such a beautiful country landscape.
Did you find it easy to adjust to PSC life?

Coming from a regional area, PSC is the little pocket of Melbourne that feels most like home for me. Walking down the hallways, everyone says hello to each other, just like people would walking down the main street of the town where I'm from.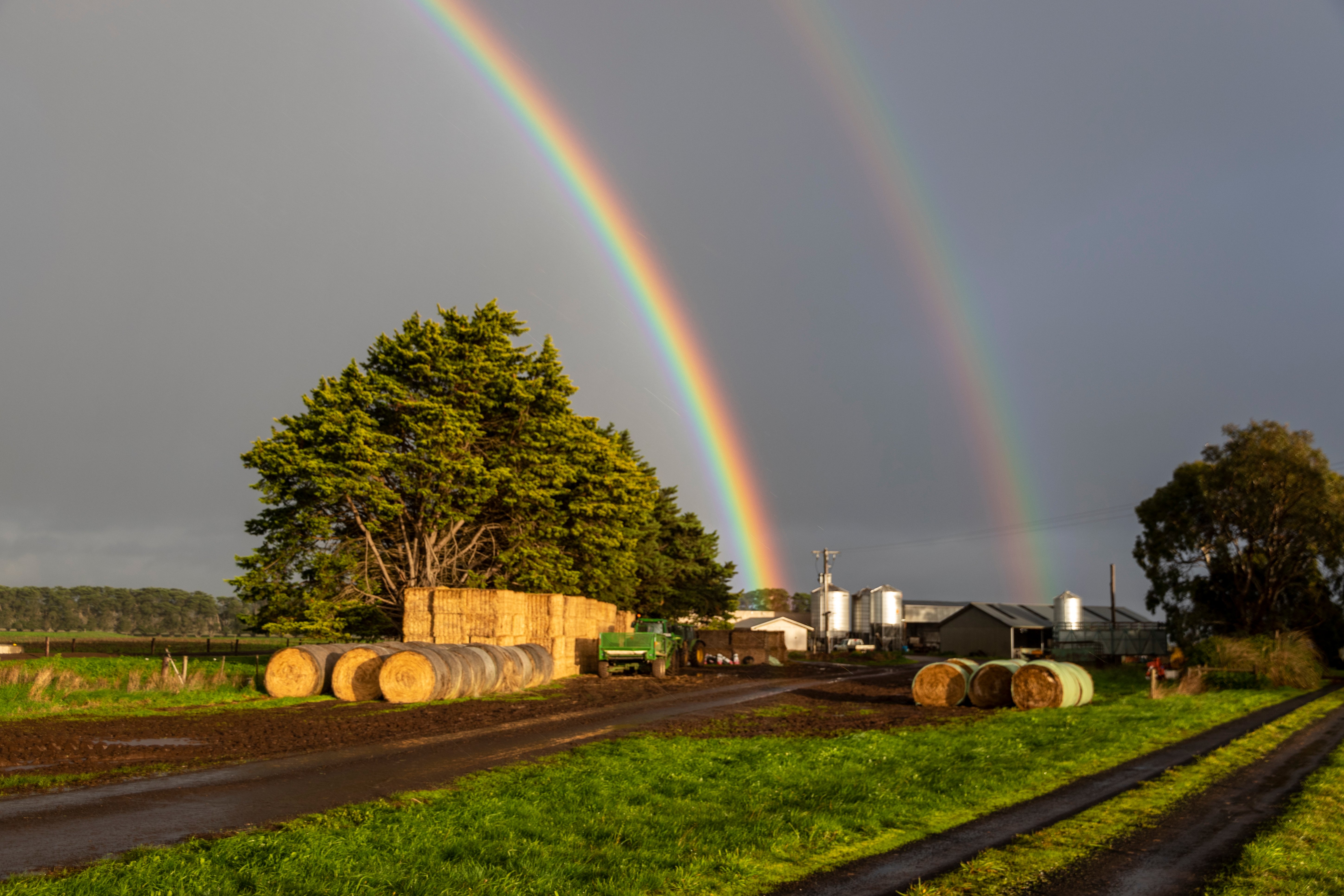 A farm in Kolora, Victoria by Sarah Pekin
Did you start the Bachelor of Photography straight after high school?
Yes, I did. I was considering having a gap year this year as I was only 17 at the time of starting this course, but once I found out I had been accepted into PSC, I was so excited that I didn't think I would be able to wait an entire year before starting university.
Are you parents supportive of your choice to study photography?
My parents fully support me in studying photography. At first they were hesitant I would finish the degree then struggle to find employment in the industry, but after attending PSC's Open Day with me, and hearing first hand from PSC's alumni how they transitioned from studying photography into working in the creative industry, they knew I was going to the right place.
Yellow Water Wetlands, Kakadu National Park in NT by Sarah Pekin
How did you hear about PSC and why did you choose us?
When thinking about where I wanted to study, I was daunted by the thought of being a number among hundreds of other students in a big lecture hall and getting lost in the crowds of people, which is often the case at most other universities in Melbourne. At PSC, everyone's individuality is celebrated, and during my first year of studies I've learnt interesting things about every person in my cohort while getting to know them.
What was your biggest fear before coming to PSC?
My biggest fear would have been that my lack of confidence in my own abilities would hold me back from taking new photographic opportunities and creative risks. This has not been the case as PSC is a really supportive environment and both the staff and students are all very encouraging of whatever path of photography we choose to go down.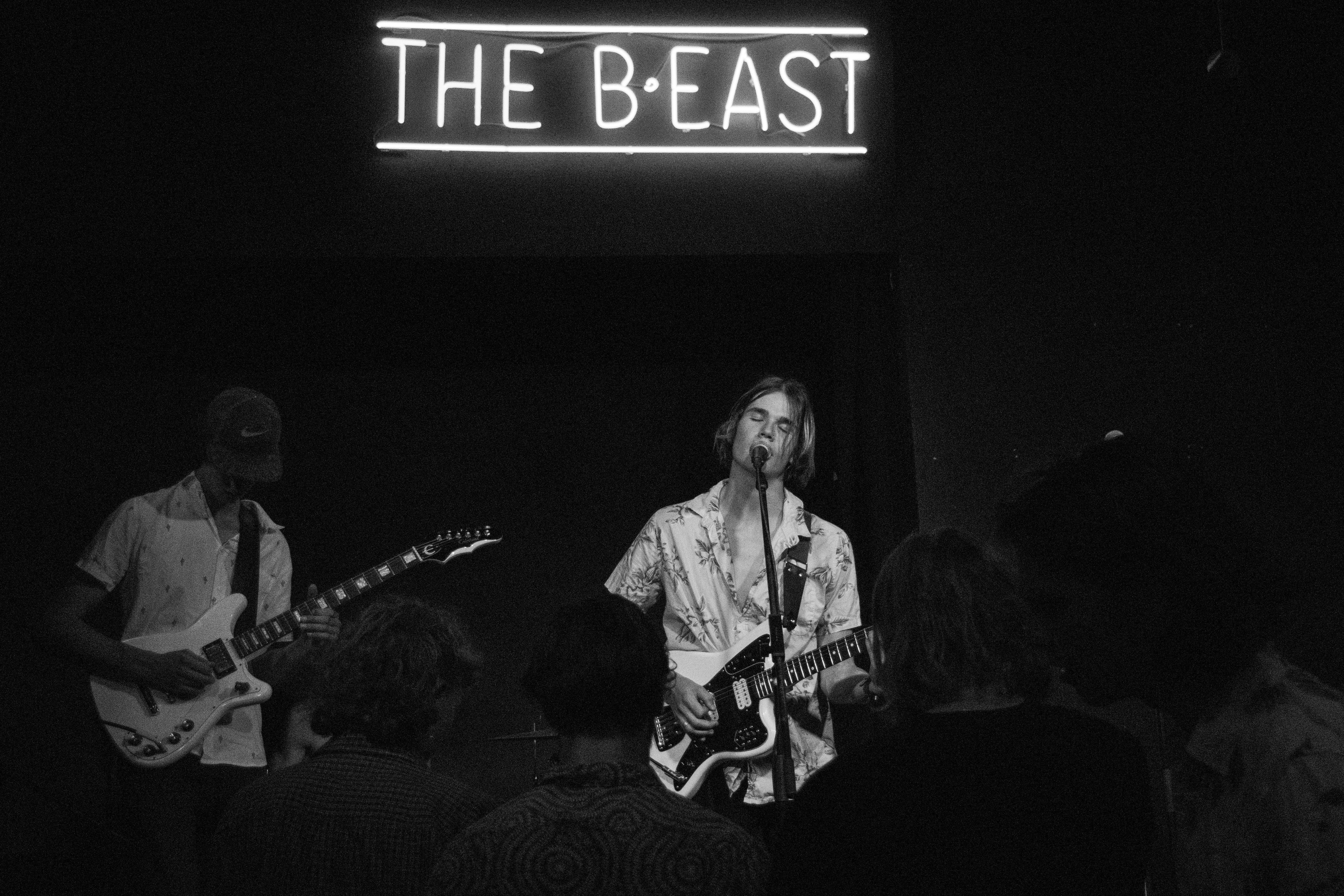 Photo of the Washed Up Wizards at The B. East by Sarah Pekin
I notice you are doing band photography, tell us about this?
Live music photography is something I have been loving since moving to Melbourne – it is definitely a subject matter I didn't have available to me to photograph back at home. I am super passionate about music and love going to gigs, so one day I decided to contact one of my favourite musicians and see if he'd mind me bringing my camera along to his show, which he was happy for me to do. I have also shot at various live music venues across Melbourne, and I have also shot for some of my friends who are in bands.
What's it like living in Melbourne?
I live in a student accommodation building in the city but am lucky enough to be able to go home and visit my family once or twice a month. Living in a student accommodation has been a good option for me, as I am surrounded by other people who are focused on their studies, and I have made some great friends who are all either country students like me or international students. At first the crowds, traffic and noise took a while to get used to, but I have grown to love Melbourne and the diverse range of people I have met here.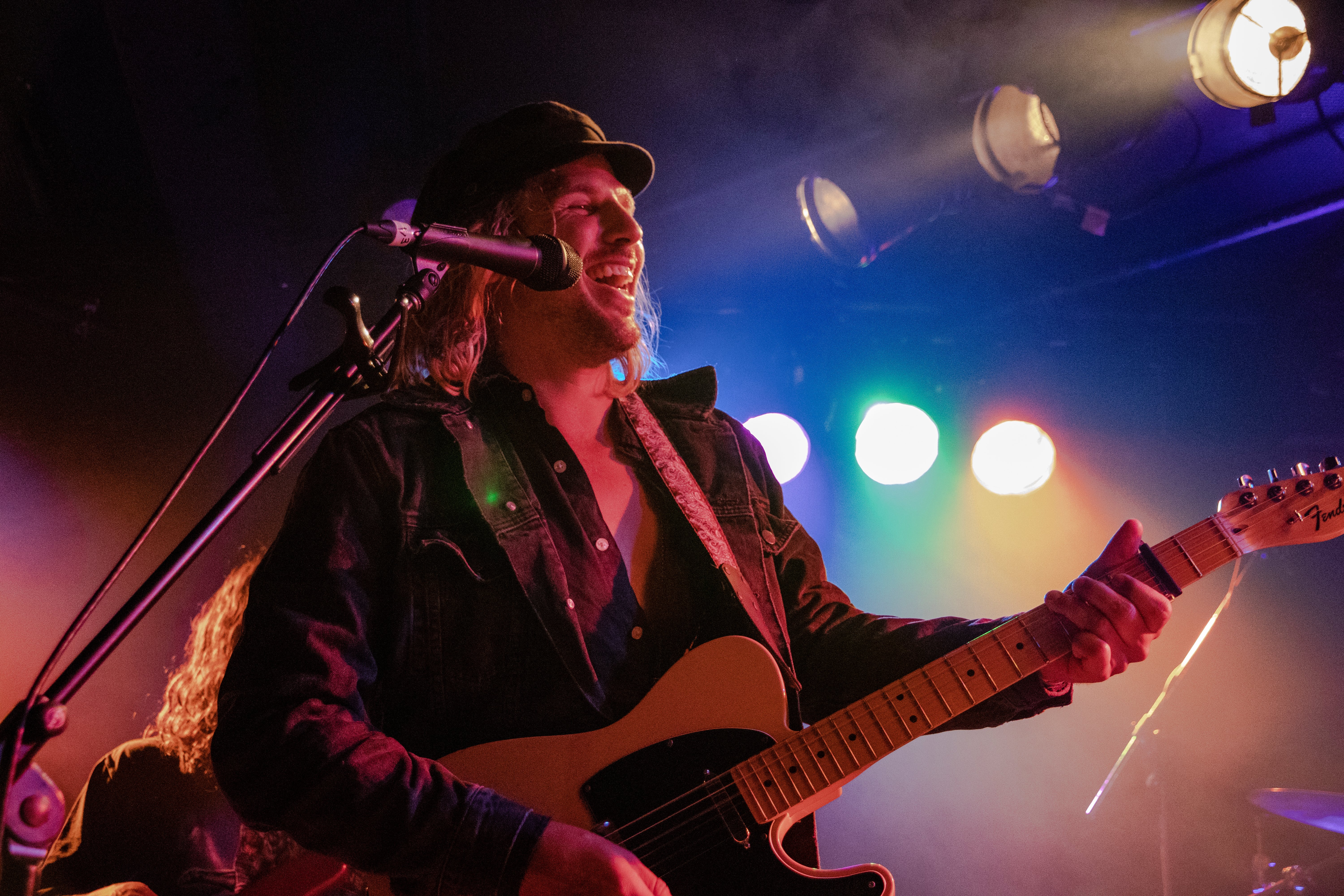 Photo of Kyle Lionhearts at Corner Hotel by Sarah Pekin
Why and when did you decide to study photography?
I have always had a strong interest in photography as a hobby. I remember getting my first camera in primary school, and I always had it with me to take photos of my friends and nature. When asked what my dream job was as a child, my answer was always a photographer.
Would you recommend PSC to other young people especially high school leavers and why?
I'd definitely recommend PSC to anyone who has photography as a hobby and has wondered if they could develop it into something further. All of the teachers are extremely knowledgeable and experienced .
Photo of the Vanns at The Grace Darling by Sarah Pekin
Do you know what you want to major in or do after you graduate or are you still figuring it out?
At this stage I'm leaning towards majoring in photojournalism, but over the next year that could definitely still change as I continue to learn new things and grow as a photographer.
@sarah.pekin
Portrait of Sarah by Ashley Kelam