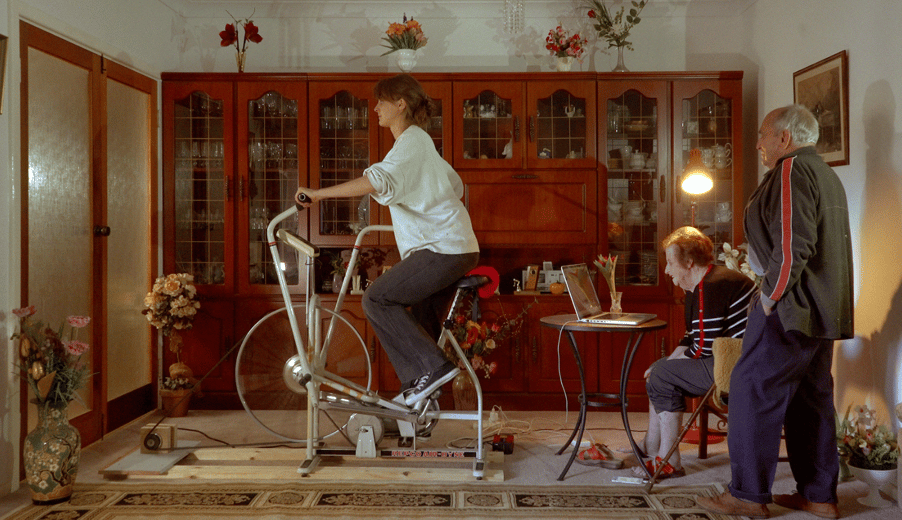 Image by: PSC's Master of Arts Photography Alumni, Emmaline Zanelli, 3 Channel video projection with sound, 00:31:52.
Image courtesy of the artist.
Emmaline Zanelli wins the church emerging art prize 2022.
Guest judge, Sebastian Goldspink, announced PSC Master of Arts Photography 2021 Graduate, Emmaline Zanelli, as the winner of The Churchie emerging art prize 2022 for her work Dynamic Drills (2020-2021). The Churchie is one of Australia's leading prizes for emerging artists, attracting over 400 entries from across the country. Congratulations Emmaline!
Goldspink said, "Zanelli's Dynamic Drills is reflective of an Australia that I want to endorse: pluralistic rather than defined by one type of "Australianness" [and] ... it is an incredibly rich work. It's interesting, considered and beautiful. I hope that audiences spend time with it to experience its narrative".
The finalist have their work exhibited at the Institute of Modern Art in Brisbane from 30 July - 1 October 2022.
Again, huge congratulations to Emmaline Zanelli. We're very proud of you!
To see more of Emmaline Zanelli's work, visit her website or Instagram.