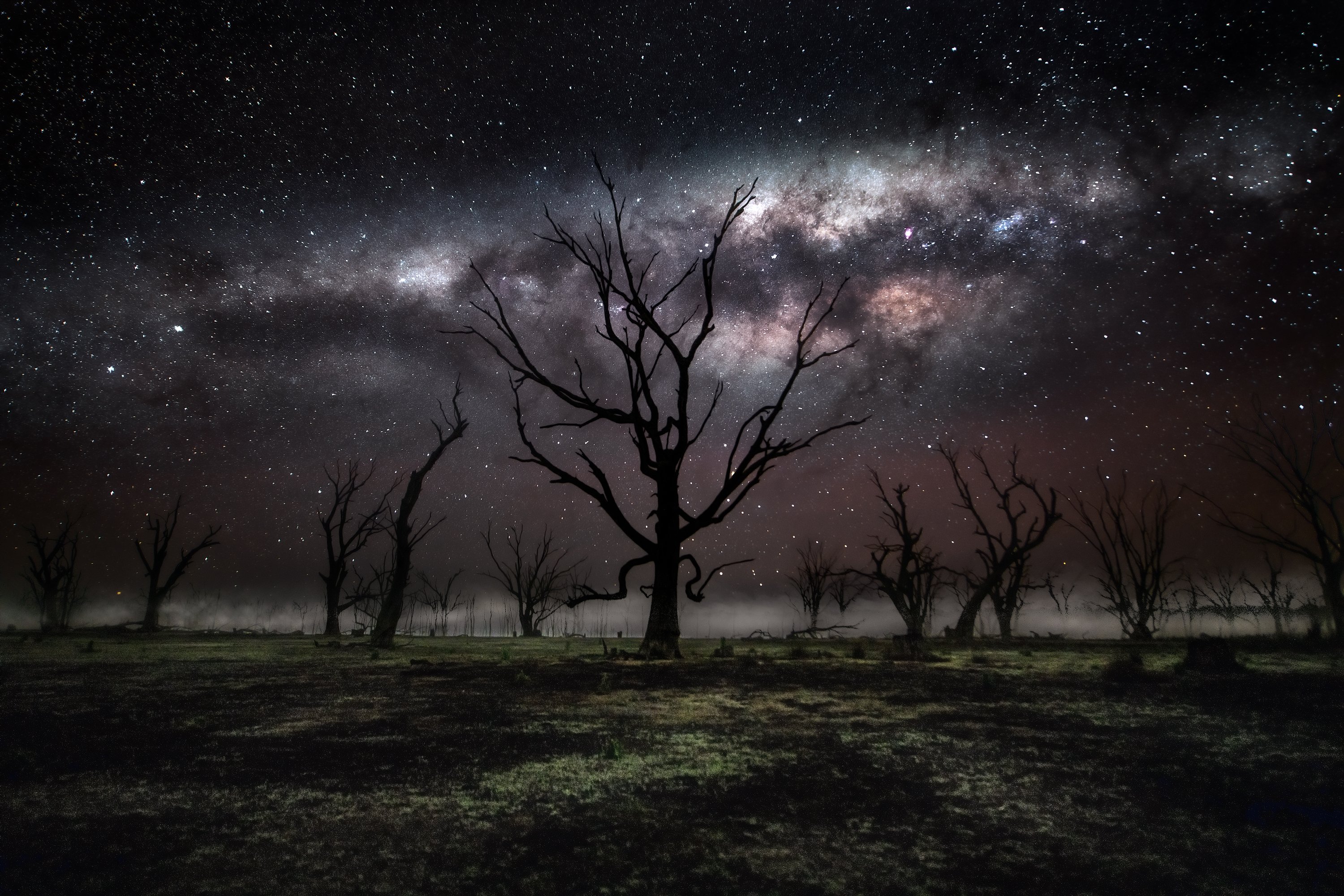 Image by: PSC's Bachelor of Photography Student, Jason Perry
A huge congratulations to PSC student, Jason Perry, who was announced as winner of the 2022 Australian Geographic Nature Photography of the Year award, in the astrophotography category.
Jason is one of our International students from the United States, currently undertaking the art major in our Bachelor of Photography course. He is inspired by nature, and describes astro and time lapse photography as his true love. Jason's work, 'The Outlier', was photographed in Toolondo Reservoir, Victoria. In his words:
"A beautiful dead tree stands above the rest as the fog lingers over Lake Toolondo and the Milky Way lines up horizontally across the night sky. When I saw this scene that night, it was as if the tree and the Milky Way were somehow connected despite the distance."
As part of the Australian Geographic Nature Photography of the Year 2022 Exhibition, Jason's work will be exhibited at the South Australian Museum, Adelaide from Friday 26 August to Sunday 31 October.
To see more of Jason's work, visit his instagram here.
Congratulations Jason, this is fantastic news and we're all so proud of you!