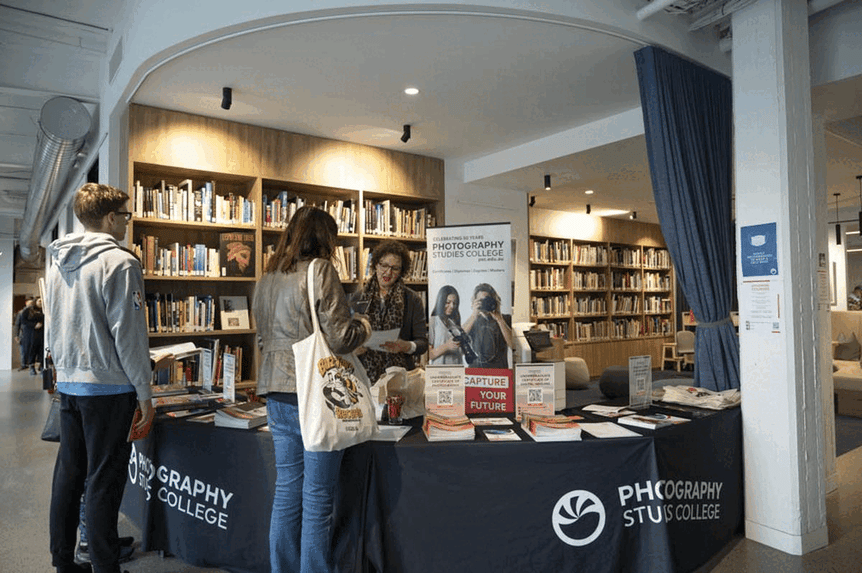 In case you missed our Open Day on Sunday, 14 August, here are just some of the highlights that made it such an inspirational day for all who attended.
We had a full house exploring our creative campus and the variety of courses that we offer at Photography Studies College, both full time and part time.

There was a great energy and sense of community throughout the day as our PSC pals and staff shared all the reasons they love being part of our unique College here at PSC!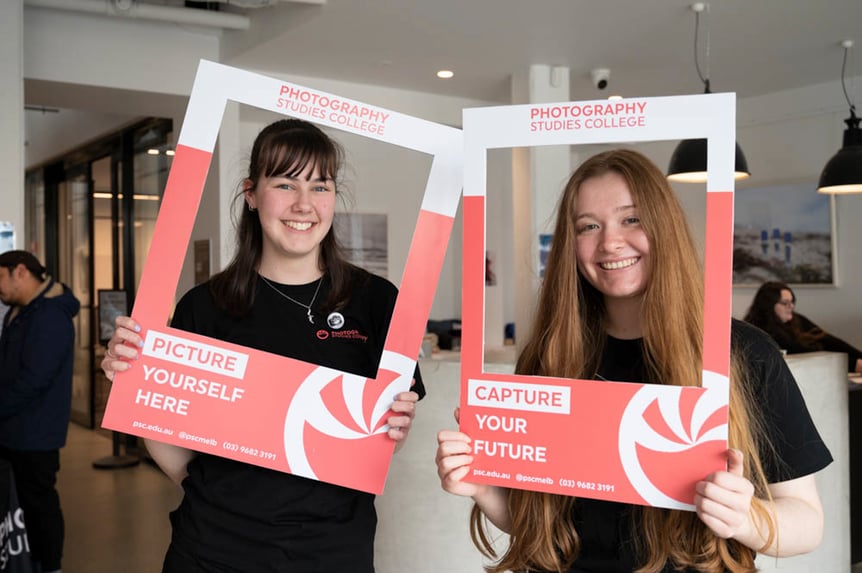 First year Bachelor of Photography students and PSC Pals, Abby Williamson and Keirsten Cunningham.


Our first panel session, '
Spotlight on the
Bachelor of Photography
&
Certificate IV in Photography & Digital Imaging
', was led by Dean of Studies, Daniel Boetker-Smith and Bachelor 1st year Convenor, Sarina Lirosi. They discussed with our guests in detail what was covered in our courses beyond photography, such as video and the moving image, design, our mentorship program and overseas trips.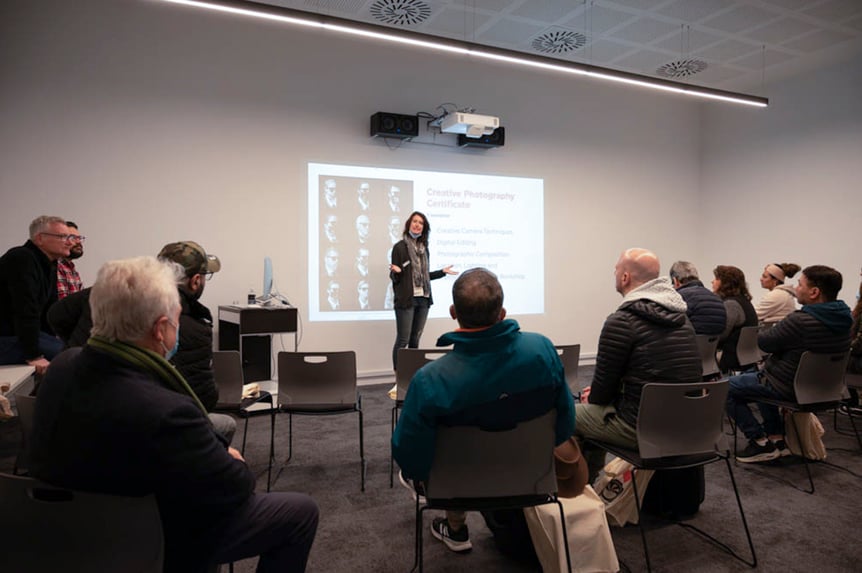 Our second panel, 'Part time courses for photography enthusiasts, was led by Jessica Ledwich, Mark Harper and George Poulakis, exploring in detail our part time courses, such as our Creative Photography Certificate, Pro Photography Certificate, and accredited Advanced Diploma of Photography. These courses provide students with the flexibility to study either during the day or evenings, on campus or via Zoom. Our guests were taken on the journey starting from the commencement of their studies, learning how to shoot manually and explore composition, to using studio lighting, printing and exhibiting.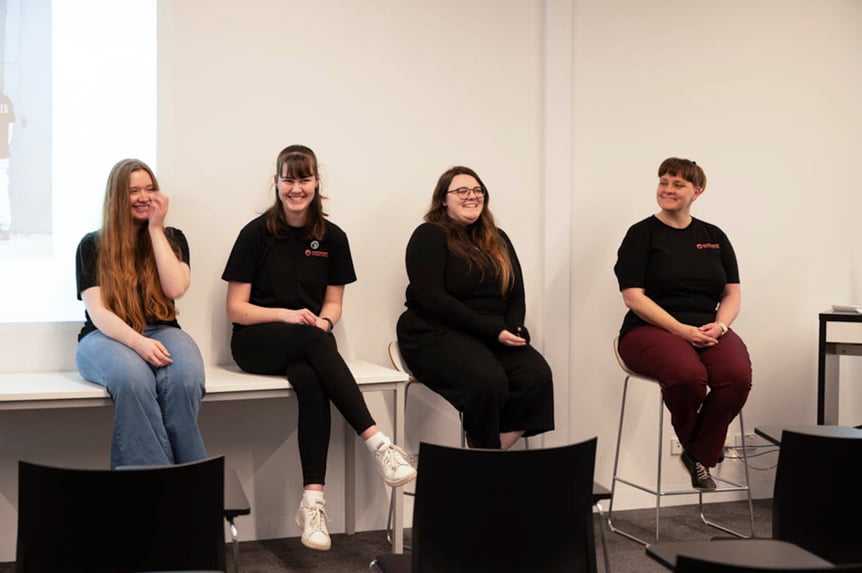 Left to right: Keirsten Cunningham (PSC Pal), Abby Williamson (PSC Pal), Amy Wendel (PSC Graduate), and Kat Fogarty (PSC Pal).


The 'At PSC I found my community' session was hosted by First-Year Convenor Sarina Lirosi. Sarina spoke with current students about what life is really like at PSC. Students spoke candidly of their own experiences, highlighting the fact that PSC was smaller and specialised and how this was a real draw card when making their decision on where to study. They all agreed that being smaller makes for a more supportive and intimate environment.

''I have been very fortunate to make many friends ... small class sizes really lend to getting to know everyone and PSC being a specialized school where everyone studies the same subject (photography) you're automatically surrounded by likeminded, creative individuals who become both friends and creative inspiration. Apart from fellow classmates, PSC has extremely supportive and talented staff who work very hard to facilitate our learning and engage us in thought and conversation on the topic of photography. The community at PSC is more like family, which I as an international student, am tremendously grateful for."

Nathan Larkin presented an overview of the Printshop@PSC and the services it provides. Nathan discussed the importance of preparing an image to print, as well as paper types, and choosing the size of an image.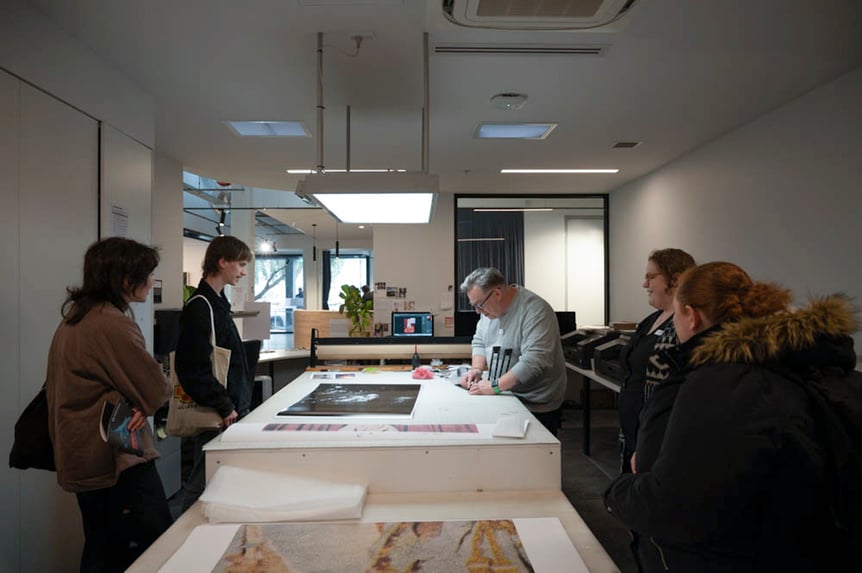 The PSC Studio@PSC has always been popular with our Open Day tours. With 300 square metres, our purpose-built studio is home to our 5m x 6m cyclorama, and top of the range equipment, such as Broncolor, Elinchrom, and Profoto lighting equipment and accessories. PSC students are so lucky to have these resources so easily accessible to them.

A big thank you to our fabulous PSC team for making it a day full of energy and inspiration. Special thanks to all our future students, friends and families who took the time to visit us! We look forward to having you as part of our creative community!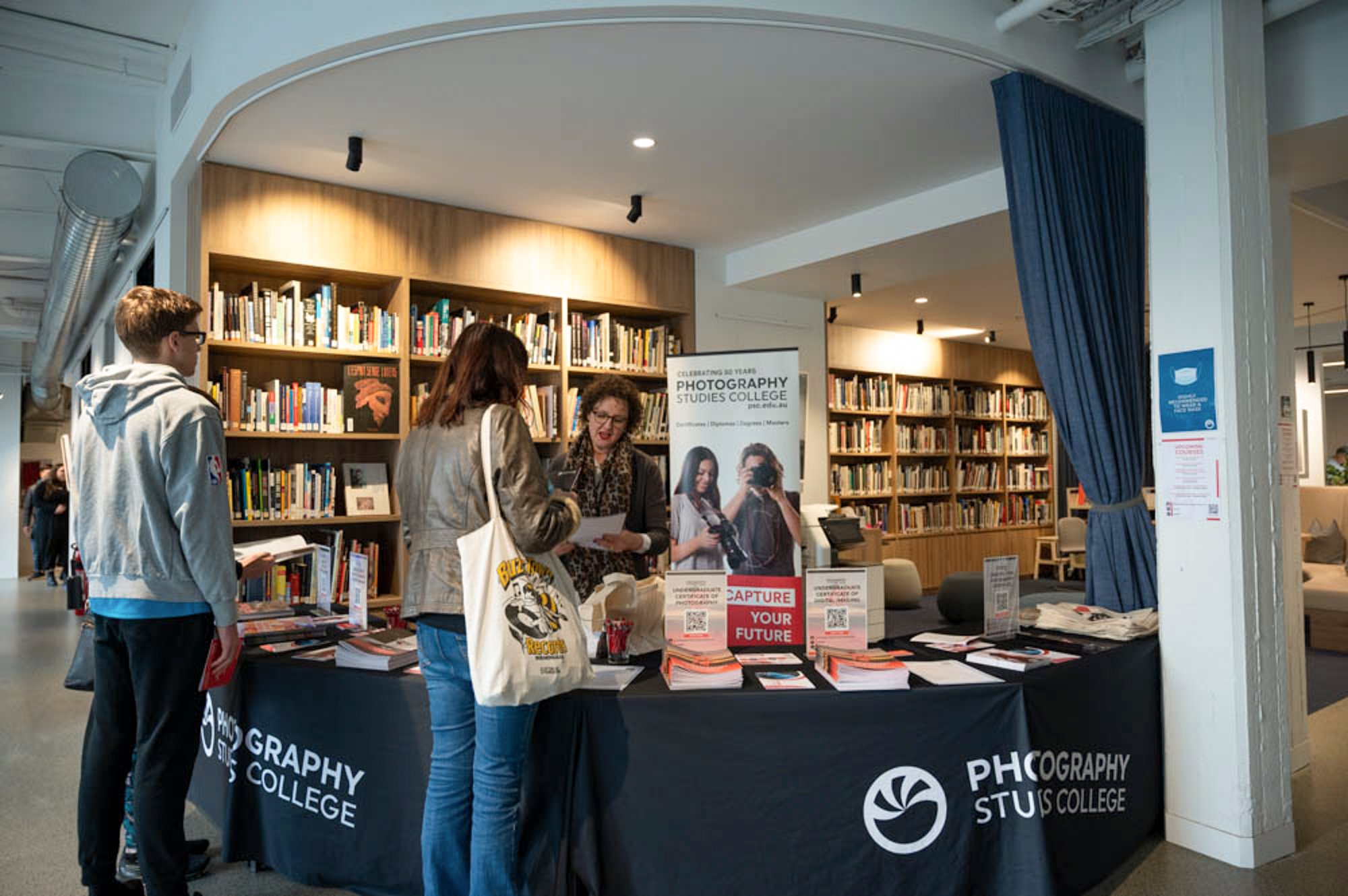 In case you missed out - every day is Open Day
at PSC.
Book a tour today and discuss with our Course Advisors the right course for you!