Join PSC's Master of Arts Photography and Bachelor of Photography lecturer Brie Trenerry at the opening of her co-curated Melbourne Fashion Week exhibition and screening 'R3Vision' at MARS Gallery on 11 March from 5pm-9pm – proudly sponsored by PSC!⁠⁠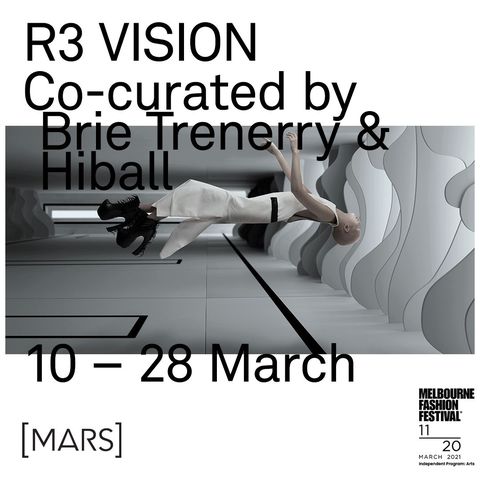 Co-curated with Hiball 'R3Vision' showcases works from Australian artists and designers engaging with fashion film and digital presentation in unique technologically motivated forms⁠⁠
⁠⁠
It includes interactive experiences that utilise advanced media modalities including animation, AR, VR and photogrammetry. ⁠⁠
⁠⁠
A traditional screen and projector will be engineered for the MARS rooftop space whilst interactive works will be experienced through personal devices via QR code (or similar) scans.⁠⁠
⁠⁠
This is a FREE event! Registrations are not required.⁠⁠
⁠⁠
The exhibition is open daily from 10am – 5pm, 11 – 20 March.⁠⁠

More details here.