PSC's graduate Keith Parsons has worked as a photo editor for the Daily Telegraph in London, freelanced as a photographer in Africa, and been a cinematographer/filmmaker on an expedition in Greenland. Currently, he is working for Oxfam in Melbourne, where he is producing mostly video content for their social media.
Keith initially dropped out of an economics course, and followed this by taking a year off to travel, before studying photography full-time with us.
Read about his fascinating career journey since graduating, that time he had to take the 'fake it till you make' approach, and why he thinks Melbourne has a host of opportunities for aspiring photographers.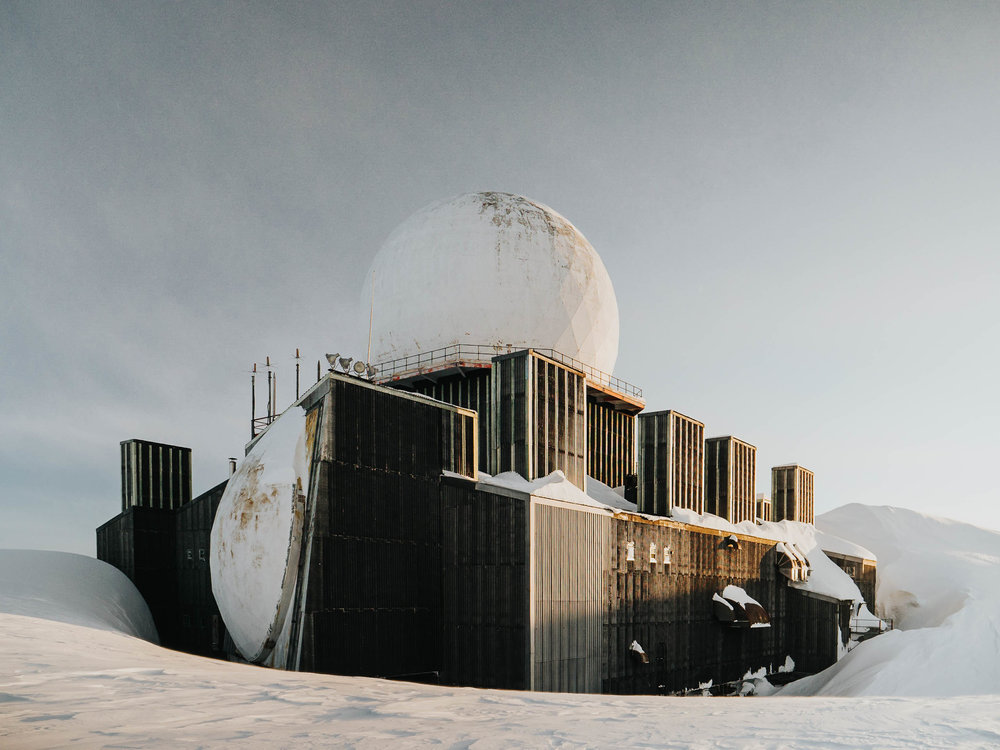 Image by Keith Parsons of an abandoned American Cold War-era radar station in Greenland
Tell us about your role at the Daily Telegraph in London?
I worked as a Picture Editor at London's Daily Telegraph newspaper from 2014 to 2016. Working in the newsroom was an amazing experience for me. There were 400 journalists and editors packed onto a former stock trading floor, high above Victoria station, watching the worlds events unfold and informing our readers about it all.
The big events like the UK General Elections, Syrian Civil War, European terrorist attacks, Ebola crisis, and obviously Brexit were the most memorable to work on.
How did you end up in working in London after graduating from Photography Studies College?
Initially, I ended up in the U.K. to further my photography studies at a university in Southhampton. I spent my immediate year out of Photography Studies College in Africa as a freelance photographer.
I had plans to gain a foothold in London, and soon got an internship, which turned into a full-time job on the picture desk at The Telegraph. My internship aligned with a royal tour of Australia, and they saw me as both an Australian and a royal expert, which may have worked in my favour. Unbeknown to the editor, I had my phone viciously scrolling Wikipedia under the desk for names!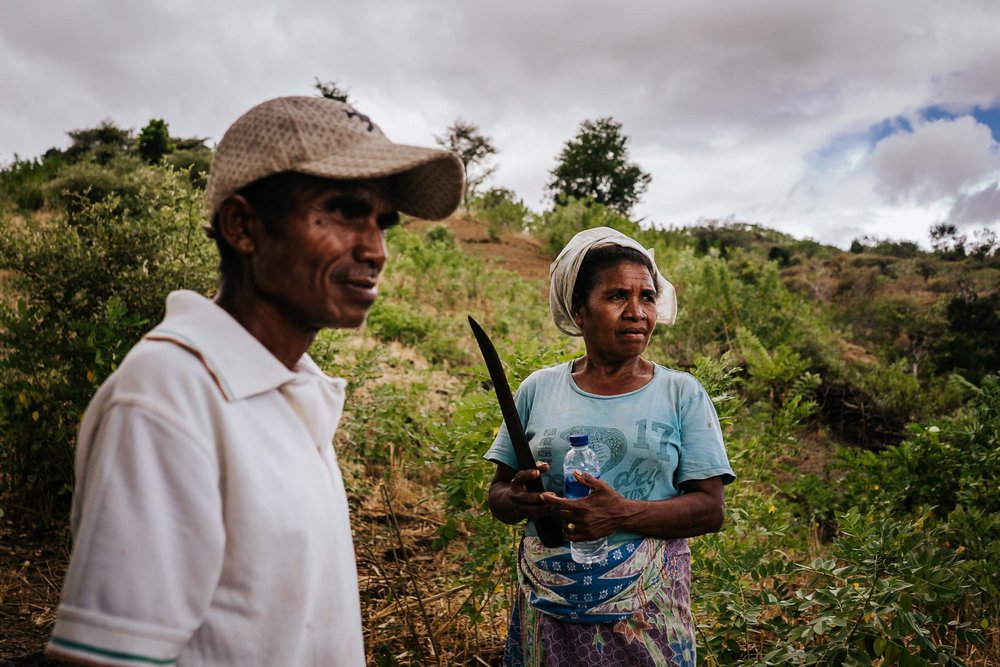 Image by Keith Parsons for Oxfam Australia
What was the photography scene like in London when you were there?

At the time, London, and Europe generally, was a great place to see the photo 'industry' in full swing. There were fairs on most weekends in cities like Paris, Brighton and Derby. You could attend artists talks and openings most nights around town. Also, photobooks were becoming big! With new publishers emerging faster than I could track. There was lots of experimentation with self-publishing happening.
Why did you return to Australia and join Oxfam in Melbourne?
I decided to return to Melbourne after finishing my MA in London. Working in news was great but it can be a very competitive industry. Oxfam offered me the opportunity to combine creative and producing skills in an international context, all while working to better people's lives. I've been fortunate to see our programs help positively impact communities in need. That said, Oxfam isn't just buckets in emergencies though. We work on climate change, tax and inequality, mining and even with first people's here in Australia.
Image by Keith Parsons for Oxfam Australia
Tell us about your role for Oxfam?
I've moved a lot more towards producing video. This is both a big interest of mine, but also a symptom of the changing media landscape. Engagement with the public and supporters is impossible for an organisation like Oxfam without being all-in on social. Video is an interesting medium, in that on social it's an incredibly restrictive format, and yet it provides access to an unprecedented audience in terms of scale. I find this a fun challenge!


What advice would you give our students on how to sustain a career in photography?

I would encourage students to follow their passion but to more so just be inquisitive. Seek out diverse experiences and advice while studying – the 'I'm just a student' line will get you a long way. There is a huge network to tap into in Melbourne, from working photographers to buyers, editors and organisations. Not to mention a wealth of story potential.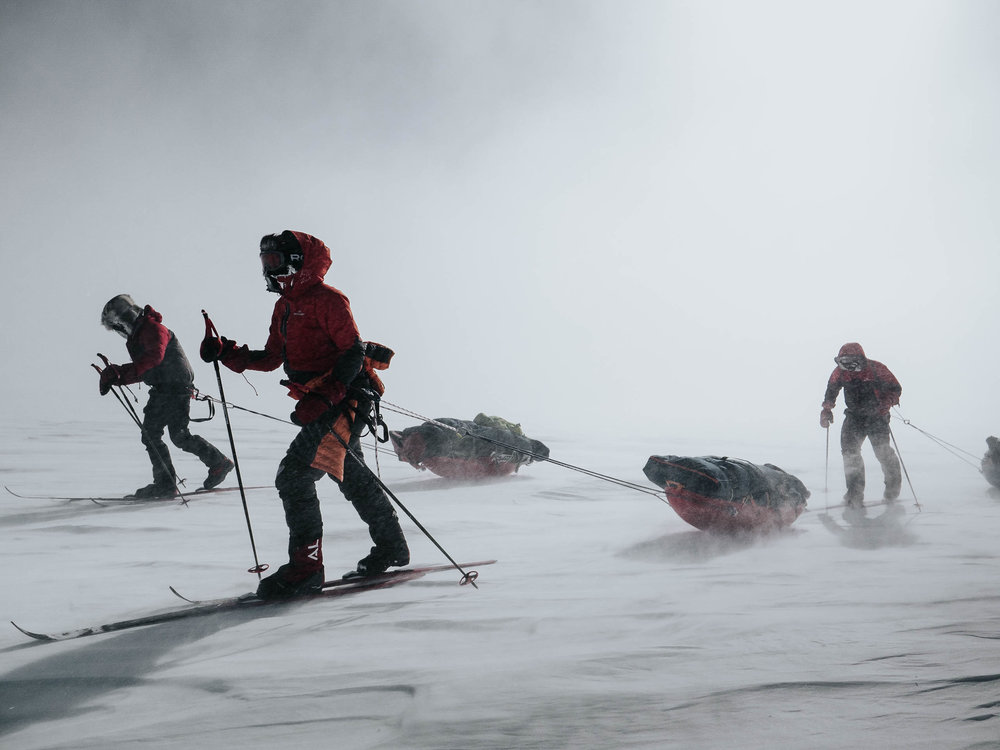 Image by Keith Parsons whilst filming an expedition in Greenland
One of your career highlights was being a cinematographer/filmmaker for a video shot among extreme conditions in Greenland, tell us about this exciting project?

I was incredibly fortunate to link up with the Antarctic Heritage Trust who were looking for a filmmaker to cross the Greenland Ice Cap. We recreated the original 1888 crossing by Fridtjof Nansen – an incredible Nobel Prize-winning explorer, scientist and humanitarian.

It was a month-long expedition on skis from the west coast to the east, and approximately 570 kilometres. By far the biggest challenge was the elements (-40 degrees celsius and winds up to 130 kilometres per hour). It was also tough operating and charging cameras and drones in that environment – while pulling 70 kilograms of food, gas and sleeping gear in a sled. But it was a hoot!
Why did you decide to study photography?
I studied economics initially, although dropped out and travelled. I'd always been interested in photography and journalism. In New York, I chanced upon an exhibition of the 50th anniversary of Robert Frank's The Americans. It had 83 black and white, 35mm prints on a wall. Viewing this show was a powerful moment for me. That kick-started a more serious and dedicated interest in social documentary photography. I guess I saw photography as a way of understanding and communicating my take on the world.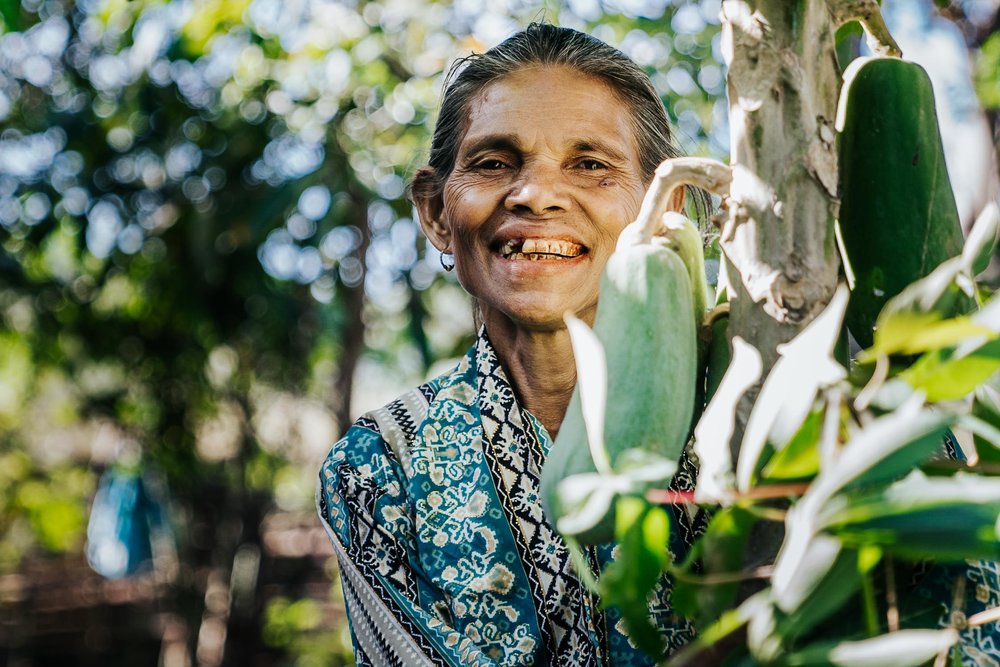 Image by Keith Parsons for Oxfam Australia
Has studying photography at PSC helped you with your career?
PSC has helped me immensely in forming my thoughts about photography and its potential. Also, it taught me visual culture and a visual language, and most importantly ethics. I was exposed to stimulating discussions, and robustly challenged at class critiques, all of which sharpened my practice and thinking.
Would you recommend studying at PSC?
Admittedly photo school is one approach to a career in photography, and I would encourage people to consider what it is they want from it. PSC offered me many things that are otherwise hard to come by if you choose to go it alone. Where else can you dedicate three years to talking photography all day, with the space to think critically, absorb knowledge, ask dumb questions, read books and most importantly fail.

keithparsonsphoto.com