You are invited to our personalised and interactive Pop Up Open Day at PSC's brand new South Melbourne campus!
Come and check us out! Our Course Advisors, Lecturers and Photography Industry friends will be there to meet and greet you. In addition, watch and participate in live studio shoots, check out our fancy new campus and find out from a panel of successful creatives what a career in photography and moving image can do for you!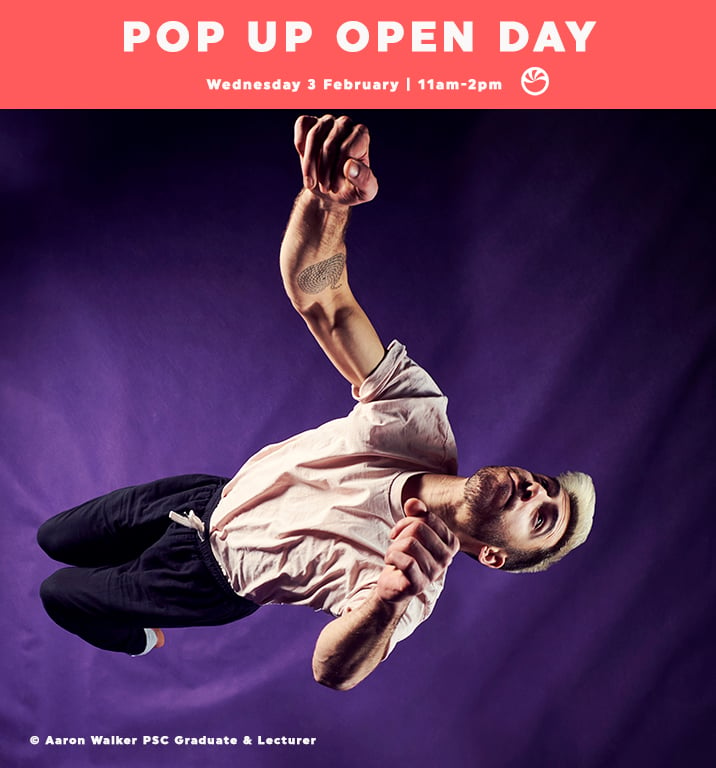 Get a taste of student life and a real feel for how your learning journey can play out with us including why you are 85% more likely to find a job after graduating from PSC.
We will have booths covering all courses including our Bachelor of Photography, Undergraduate Certificate of Photography, Certificate IV in Photography and Photo Imaging and Master of Arts Photography courses. You can also find out all about our Part Time and short course options too.
Capture Your Future – doing something you love!
Date: Wednesday 3 February 2021
Time: 11am - 2pm
Location: 37-47 Thistlethwaite Street, South Melbourne 3205