Nationally renowned Photography Studies College (PSC) last night celebrated student Anna Luscombe winning the Studen Category 2020, at the Australian Institute of Professional Photography (AIPP) Silver Lining Awards.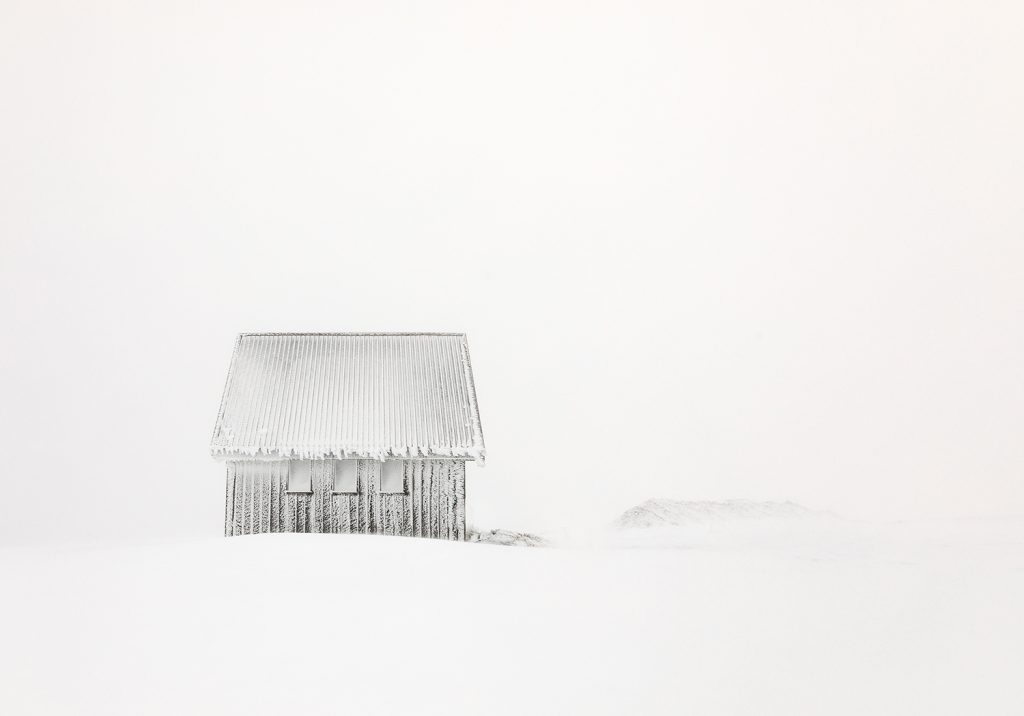 The Silver Lining Awards is an online photo competition to help professional members of the AIPP fill the COVID-19 void. The awards were conceived earlier in the year, when it became clear the Institute's regular print-based competitions – a key component of its members' annual activities – wouldn't be possible at either a state or a national level.
Anna who is studying the Advanced Diploma in Photography at PSC, said that she was shocked but delighted to win this prestigious award. Anna's winning image titled Pendergast Hut, is of a ski patrol cabin on the base of Mt. Buller in Victoria. Anna says that it remains inconspicuous to most, but that she always noticed the beauty of it. So recently Anna cross country skied to the hut with her husband (to his disbelief) to take photos of the patrol station in the freezing cold. It was so cold they couldn't stay for more than half an hour to secure that perfect shot.
Every winter Anna shifts from her home in Melbourne to stay at her winter residence on the snowy mountains of Mt. Buller, Victoria. She lives there with her husband and three children (17, 12 and 14). Her husband Pete loves it because to him it feels like it's Christmas every day, she says. Her two boys get professional ski training over winter and attend the local Mt. Buller school when there.
Anna has been studying with PSC for several years and has embraced the opportunity to study her photography course via Zoom, which has meant that she hasn't had to leave her winter home during Covid lockdown restrictions. In the face of ever-increasing fears in the community and in anticipation of a state-wide lockdown, PSC was an early adopter of video communication software to enable classes and continued communication between teachers and students. Clearly this pivot strategy has worked for this award-winning photography college, with Anna taking out this nationally acclaimed award.
Anna started studying photography later in life, but initially wanted to study Photojournalism after high school and cover stories like wars and breaking news. However, her father talked her out of it, so she then pursued a career as a midwife and nurse. All through this time however, Anna never lost her passion for photography. Then after a while her medical role became too emotionally taxing and she retired, which has now enabled her to explore her love for photography, which has led her to PSC and studying her craft.
PSC Managing Director Julie Moss said, we are so proud of Anna and all the other PSC students who were finalists and semifinalists in this year's AIPP Silver Lining Awards. In the midst of what is such a challenging year for everyone, this is such wonderful news!
Awards like this run by Australia's peak photography industry body, the AIPP, give aspiring photography students the opportunity of being judged by top professionals in the industry. PSC has had a long and close relationship with the photography industry and the AIPP, and seeing our students do so well affirms the importance of this connection, Julie said.