After short stints studying architecture, doing his own travel photography, and working in hospitality, James Pettenon, decided to study photography full time. The first year Bachelor of Photography student bit the bullet after realising he needed to broaden his skillset and industry contacts. James also wanted to become part of the local and international photography community. Read about how he is expanding into genres he never thought to explore, his latest assignment documenting his family's beach house spanning four generations, and how a lady on a train at Richmond station ultimately led him to studying with us.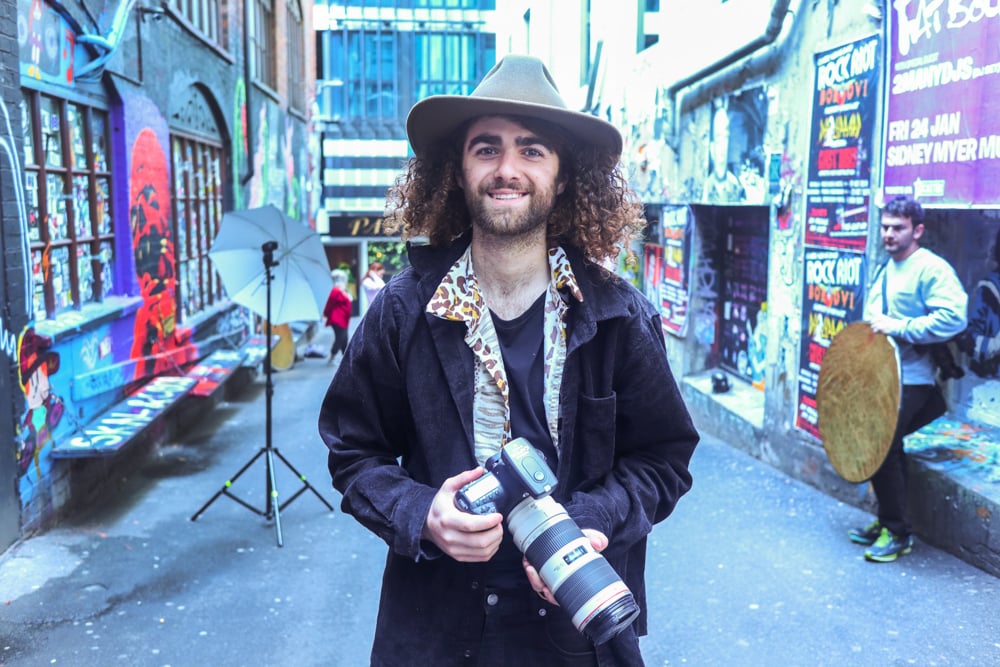 James Pettenon during PSC's off-camera flash class, on location at ACDC Lane.
What was the first course you enrolled in before starting your Bachelor of Photography at PSC?
I initially started studying a Bachelor of Architecture at Monash University in 2017, straight after finishing VCE the year prior. At the time I was very sure it was what I wanted to do; I'd had my heart set on architecture for majority of high school, and had worked very hard to get into the course. It was a course I was keen on due to my love of art and design, something I had passionately studied throughout school, and on the most part, I had a great year studying architecture.
Why did you leave the architecture course?
Ultimately, I finished my first year with positive results, and threw myself into a couple of jobs over the summer. When it came time for uni to start again, I decided that I wanted to take a gap year and work, which is what I did for the most part of last year. I'd actually been offered a position at Photography Studies College in both 2017 and 2018 and knew that it was definitely a viable option for me. After self-publishing a photobook at the end of last year, documenting my travels, photography became more than a passion, but something I wanted to do full time.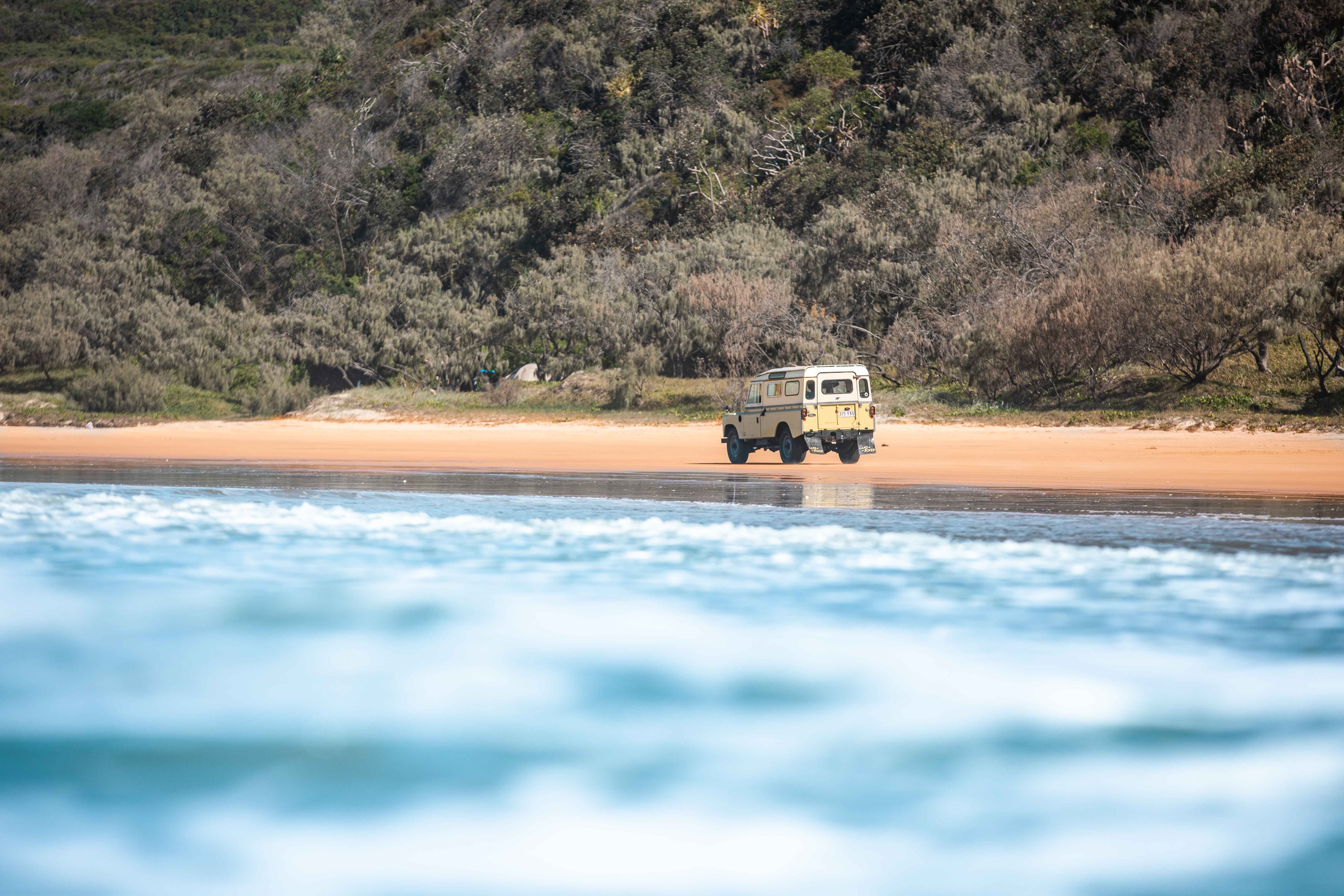 Image by James Pettenon aka Chooka Travels.
Why did you finally decide to study photography full time?
Studying photography full time seemed like the next natural step for me. After a year of working in hospitality, and doing some work as a photographer, as well as a lot of travel photography whenever I went away, I felt like I had reached a glass ceiling in terms of how far I could propel myself as a photographer. Part of the reason I accepted the position at Photography Studies College was so that I could situate myself within a photography community, and network with people that could get me where I needed to be.
Why did you choose PSC?
I first heard about Photography Studies College from a random lady on the train at Richmond Station one night after I had been shooting, in Year 12. She had noticed my camera and began asking me questions about my photography, mentioning she was doing short courses at PSC whilst working her full time job. A couple months later, PSC came to my school for a careers expo, and soon after I found myself at the open day. I loved that it was a dedicated college for photography and photography alone, and the facilities and resources looked amazing.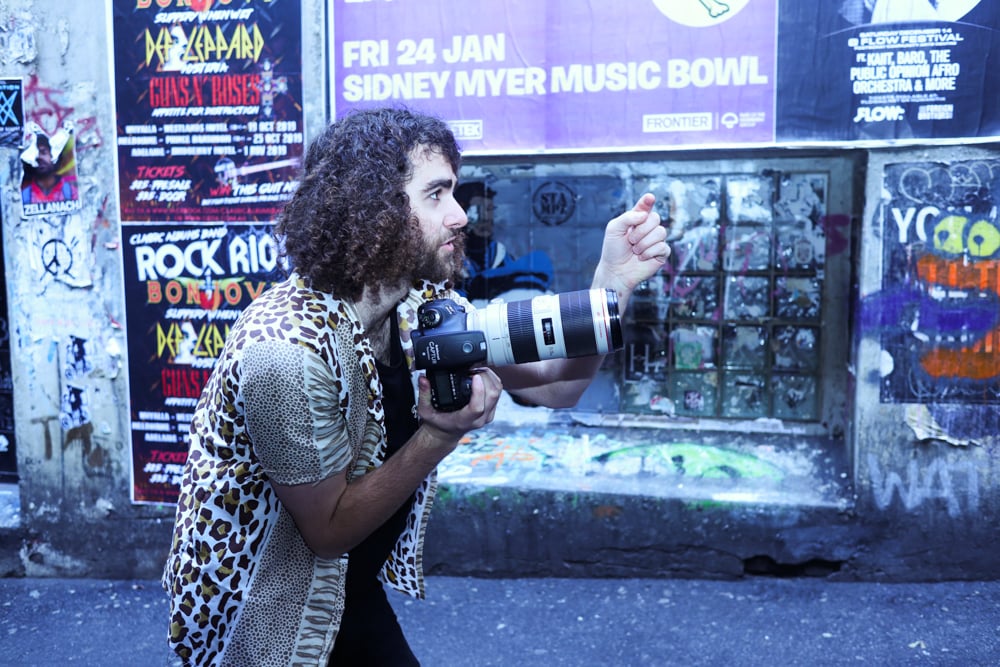 James Pettenon directing his subject during PSC's off-camera flash class on location on ACDC Lane.
What are you enjoying learning the most so far at PSC?
I've been loving the broad range of photography that we get to do in class. I really enjoy adventure and travel photography, however recently we've learnt how to use flash and reflectors, something that I never really had used much before, and since I've been loving portraiture and environmental portraiture.
Do you like coming into college?
I'm always excited to come to college, there's always something exciting happening in class!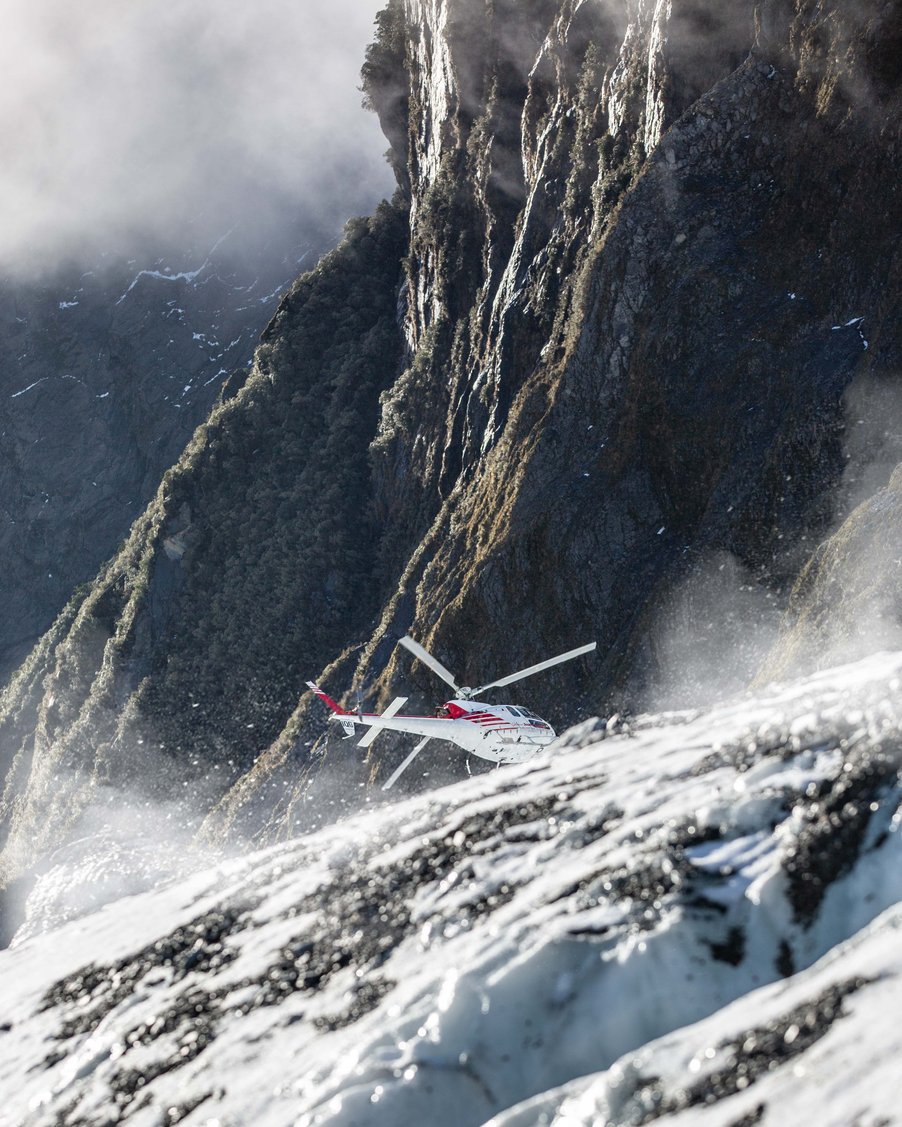 Image by James Pettenon aka Chooka Travels.
What are you working on now?
I'm currently working on an assignment documenting my family beach house, and the impact that it's had on now four generations of Pettenons. It's a project that has become more personal the more involved I get, and it's been fantastic working collaboratively with my extended family, hearing some of the stories and memories the house contains.
Would you recommend PSC?
I'd definitely recommend PSC! It's a great place to learn photography on both a technical and conceptual level, and it has really helped me diversify my skillset to use in a sophisticated practical and professional sense.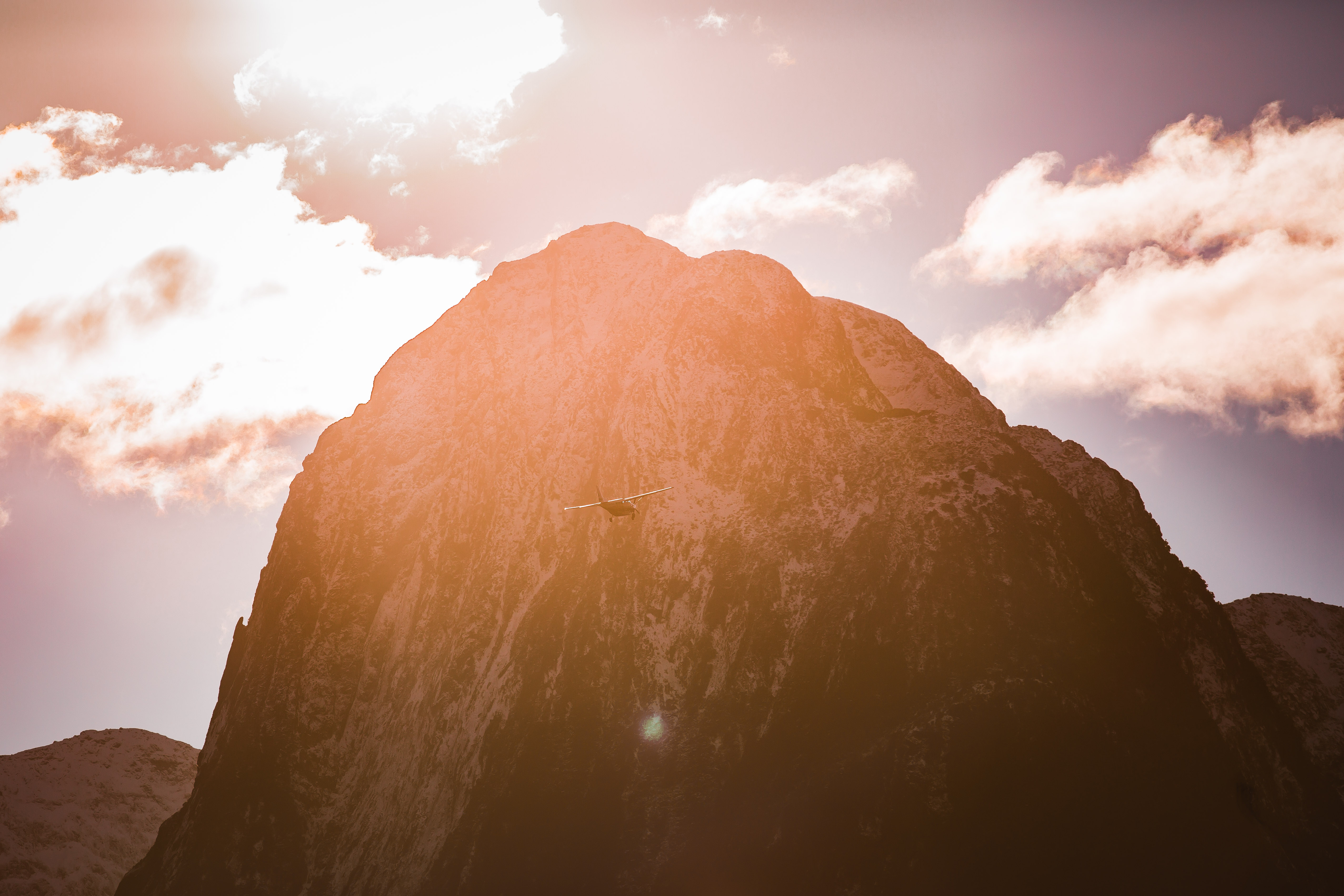 Image by James Pettenon aka Chooka Travels.
What kind of job would you like after graduating?
Ideally, I'd love to work as an Expedition Photographer for National Geographic, or a company like Patagonia, as part of my adventure and travel practice is intertwined with my passion for sustainability and the ongoing protection and preservation of our wild spaces.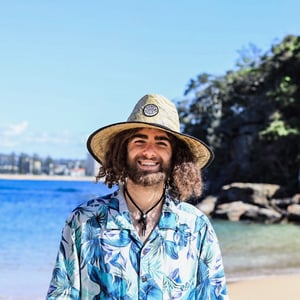 https://www.chookatravels.com