PSC's part time Advanced Diploma student Anne Papadakis photographed her latest assignment in Greece. She decided to photograph her brother-in-law's little bike shop. A few of these images will be displayed at our Second Year Advanced Diploma exhibition at PSC's pop-up gallery in Southbank on Wednesday 4 December. Read about how Anne approached her series and why she is studying photography.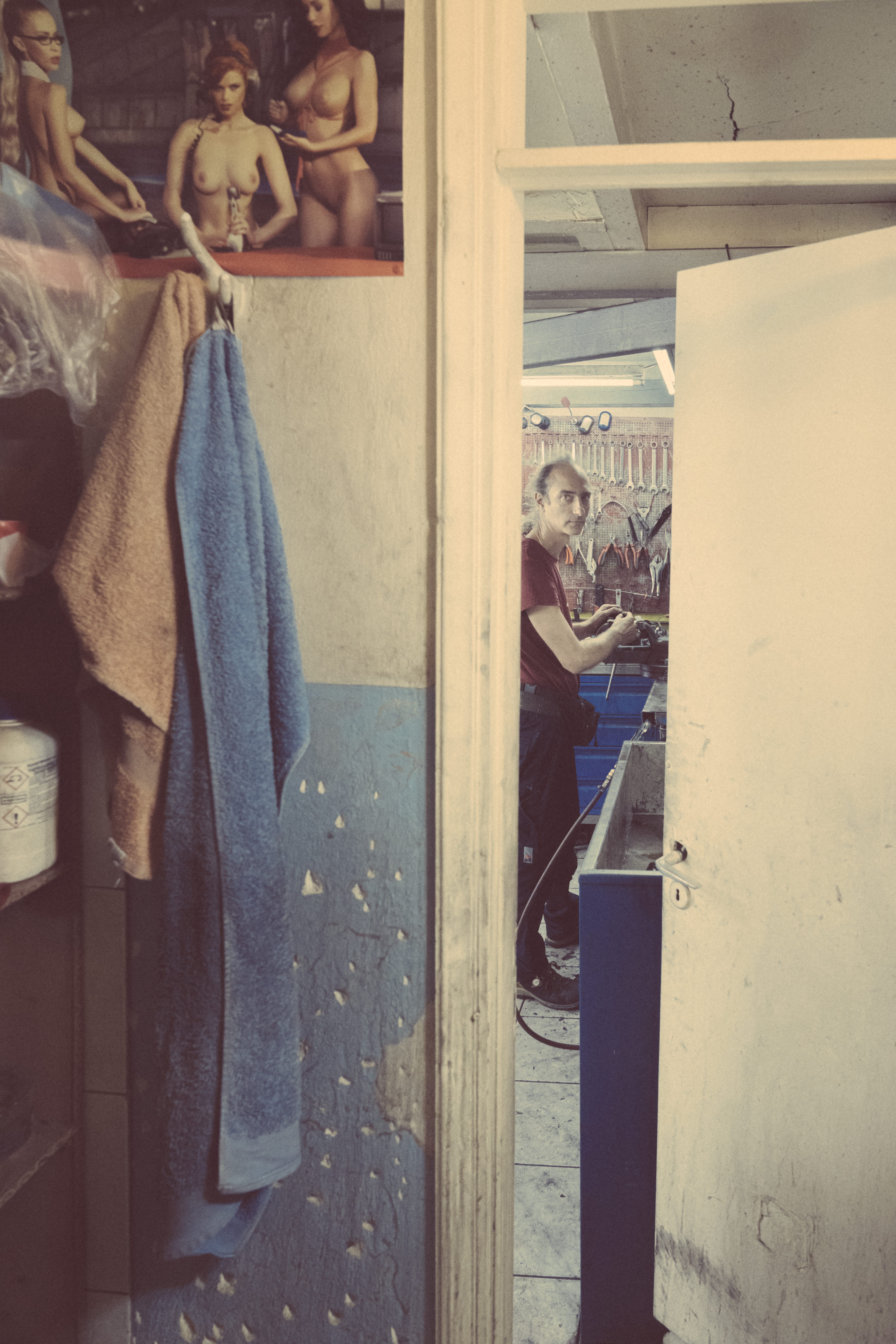 Image by Anne Papadakis
Tell us about the photos from your series 'Lost in Time' that you will be exhibiting at 'Factum Magna' ?
My colour portfolio this semester was about telling a story. I was visiting my husband's family in Athens and Crete, and I chose to photograph my brother-in-law, Kostas, and his bike shop. I had been to his bike shop several times before, so I I thought the work could either be about him, the shop, or the mates that just drop in for a coffee and a chat.
How did it turn out?
Since Kostas is extremely shy, he was not particularly enthusiastic about me getting up close and personal. So I found myself walking around his shop and shooting. It was very exciting because patterns and rhythms started to jump out everywhere, and interesting juxtapositions became apparent.
Image by Anne Papadakis
Which images will you be exhibiting?
Two images of 12 from my documentary series, 'Lost in Time' will be displayed. These two images are probably the most narrative-like of the series in that each conveys a story about Kostas. They are both meant to be humorous. One shows an action shot of what appears to be a detached arm reaching out over a bike, and the other is taken from a voyeur's perspective, peering out from a stereotypical oil-caked bike shop toilet, that opens up into the shop with Kostas framed in the doorway.
Why did you decided to study photography?
I chose to study photography because I wanted to refresh my skills with a new digital camera around 2012. I was shooting and learning in a studio, Kommune, in Alphington. I spent about four years being inspired by the director, Terry Murhpy, and the other photographers.. We were mainly photographing performing artists. But my basic skills and abilities outside the studio were not very strong, specifically composition and lighting. That's how I found PSC because I wanted to have "new eyes" when seeing people and places, and I have to say that I am very pleased with the transition from where I was 18 months ago to where I am today. I love how I see lighting, colours, rhythms, atmospherics.... It's pretty satisfying.
Image by Anne Papadakis
Would you recommend PSC?
I definitely recommend studying at Photography Studies College and the part-time Advanced Diploma. The units really compliment each other and it's the best way to see results. The more you practice, the better you get. Having the tutors and your peers critique your work is also essential. The exercises each semester have been spot on with helping to formulate concepts for folios. In-class discussions on current and previous photographers is also a very useful tool.
What else are you working on and do you have any other exhibitions coming up?
At the moment, juggling PSC and soon-to-be three-year-old twins are about as much as this momma can handle, although I will be doing the photographs for their daycare this coming week!
Image by Anne Papadakis
Tell us more about your upcoming exhibition this Wednesday evening?
I'm definitely excited about this exhibition as this is my first with PSC. So much blood, sweat, and tears have gone into this semester, so it's very rewarding to be able to share my work with as many people as possible.
Please join Anne at our second year Advanced Diploma exhibition 'Factum Magna' on Wednesday 4 December from 6-8pm. It will be held at PSC's Pop-Up Gallery, on level 2 (next to American Rag), Southgate Centre, 3 Southgate Avenue, Southbank. Register for free here!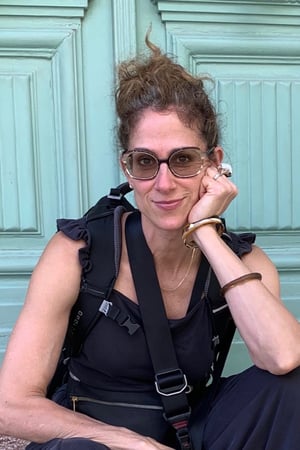 @worldofclaude