Mother of three, Kim Nguyen, put her love of photography on hold to raise a family. Now that her children are at school, she is pursuing her life's dream by studying an Advanced Diploma in Photography at Photography Studies College. Read about her journey from amateur to professional, why she thinks gold fish are underrated and how Photography Studies College helped her tap into a creative side she never knew she had.
Why did you decide to study photography later in life?
I think I had put my family's needs first, and now that my children are all at school, I have more time to do something that I love.
Why did you choose Photography Studies College?
A photographer friend who's been in the industry for a very long time had heard great things about Photography Studies College, and he highly recommended enrolling there. So I did a creative short course (eight weeks), after that I was hooked. I then enrolled into the Advanced Diploma of Photography.
Where do you work?
I currently work at Subscape Aquarium in Richmond that sells tropical and cold water fish. Part of my job involves taking images of fish we currently have in stock and I'm in charge of posting on our social media page.
Tell us about the goldfish series that you created at Photography Studies College?
I wanted to create images of goldfish, which shows them having lots of personality. At the aquarium, they are often overlooked, and I wanted to bring out their beauty and loveable side.
This is your fourth year, how has Photography Studies College helped you with your photography?
Since studying at Photography Studies College, I've tapped into a creativity I never knew I had. I never thought of myself as a creative person before this course – and now I do. I've been encouraged to see the world differently and given the tools to produce artistic work that I'm very proud of.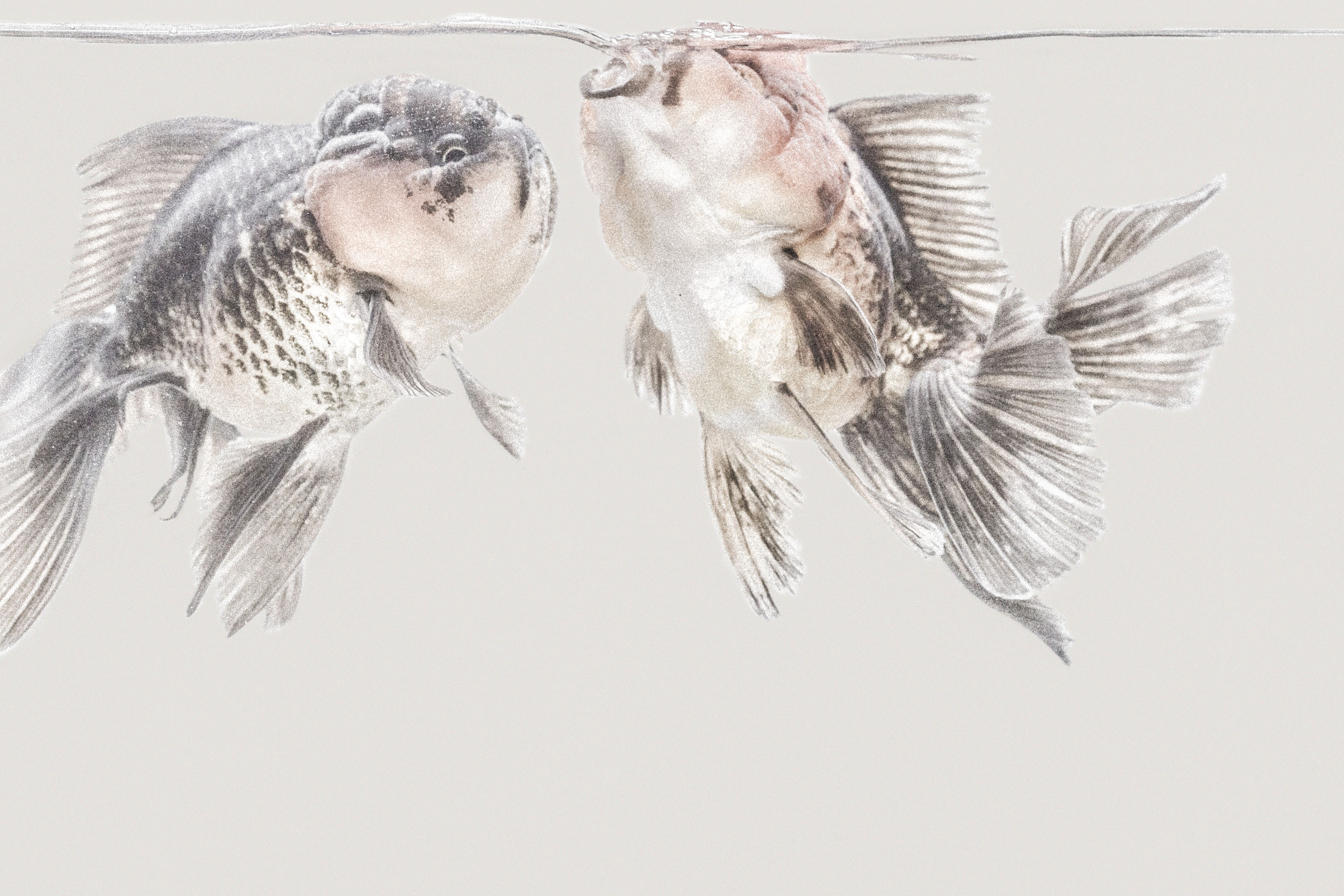 What have you else have you learned from Photography Studies College?
Photography Studies College is a great place to further your photography skills, tap into your creative side and explore all things photography. I have learned so much in the past few years. I look at everything differently these days, lines are no longer just lines, colours create different moods, and so much more. Visit Kim's website at https://www.oneacorn.photography