Documentary photographer and Photography Studies College Lecturer Dr. Kristian Häggblom's latest exhibition with Paul Batt 'Brunswick Surfaces' shows the Melbourne inner city suburb in a very different light. His work documents the wears and tears of this multicultural suburb through an experimental lens. Häggblom talks about the ongoing series and the genre of expanded documentary he works in.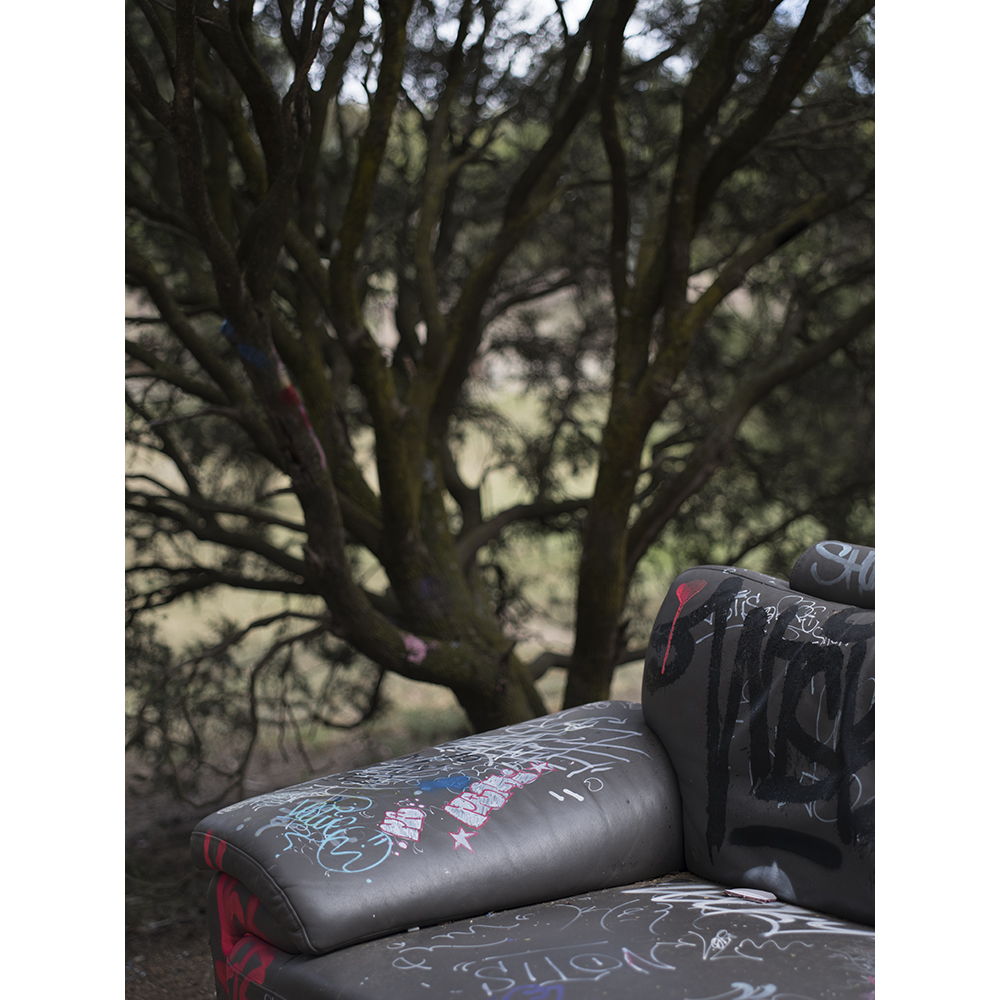 Why did you choose Brunswick as subject for your work being exhibited at Motor Works Gallery?
Brunswick's an interesting inner city Melbourne suburb that's known for multiculturalism and a clash of many different cultures in quite a small centrally located area. This exhibition is called Brunswick Surfaces. It's a collaborative exhibition with Paul Batt who's a colleague of mine.
Tell us about the image (pictured above) of a graffitied couch with a tree in the background?
This image depicts many of the clashes that exist in the Brunswick area such as interior and exterior, natural and synthetic, and cherished and abandoned. I also enjoy the often exchange of unwanted goods that happens on the streets of Brunswick. It is also an ode to Paul Batt's earlier series of abandoned couches.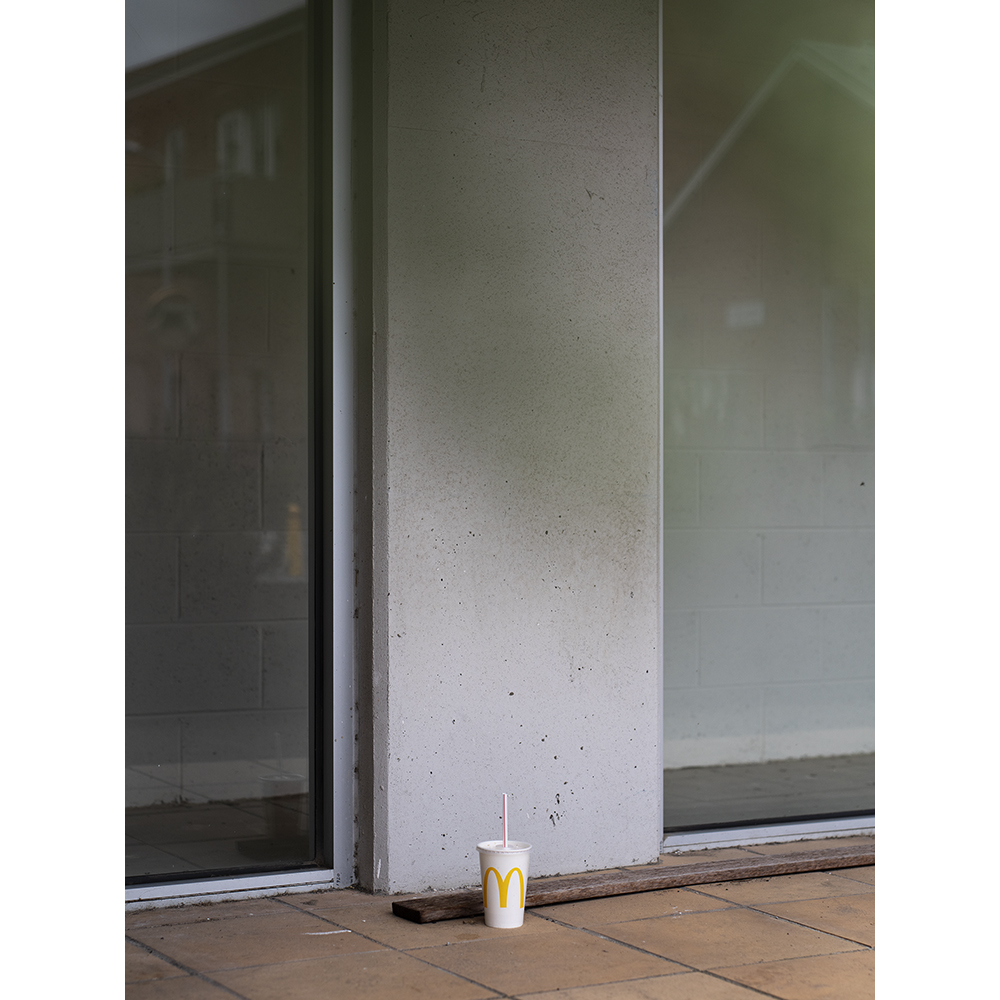 You describe the series as an ethnographic study that looks to the surfaces and details of the urban environment to understand the contemporary relevance and conflict of its community. Where in Brunswick did you shoot?
We've worked across east and west Brunswick, and I'm fairly new to Brunswick. I moved there three years ago and Paul has lived there for quite some time. And it's representative of the areas in which we grew up because we're both from the west of Melbourne. Paul grew up in Footscray and I grew up in St. Albans. So it's an extension of our childhood, and then our understandings and awareness of photography.
How long have you been working on this for?
It feels somewhat of a relief to see the work come to some fruition because we've been shooting this work for two years. Definitely its ongoing so both of us will continue shooting this work.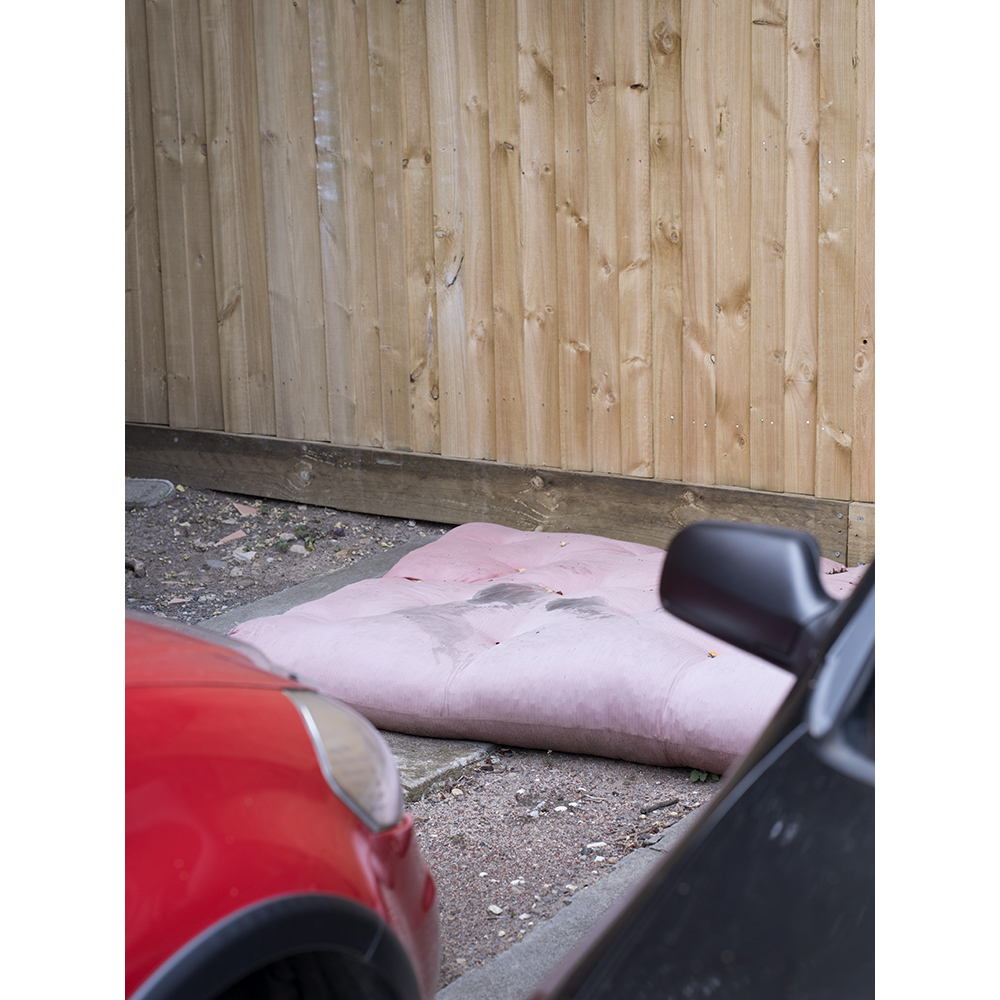 Tell us about how you went about photographing Brunswick?
It's important to mention that it was a collaborative process with Paul – walking and navigating the streets, sniffing out photographs, finding interesting things together, and then lot of discussions and collaborative editing. Hanging the work in this space was also a collaborative approach. So perhaps a publication could be the next thing, or another exhibition somewhere else – maybe even Brunswick!
What type of photographers would be interested in this work?
A range of different photographers or visual artists would be interested in this kind of work. It is journalistic but it's more of a long form documentary approach. But it's also dealing with colour and drawing on the tradition of new colour and topographic style from America. So it's influenced by American photography but it also has a European slant with the way that it approaches subject matter as well.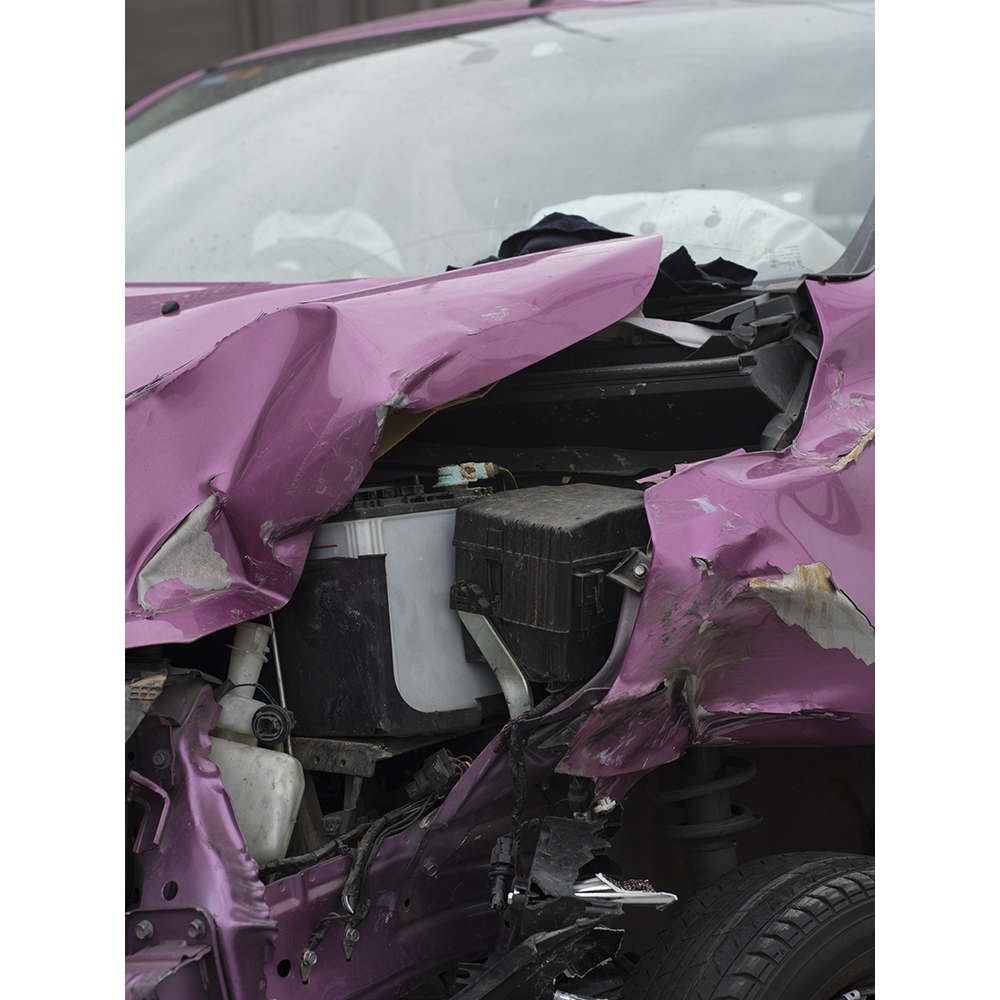 You won the Leica Documentary Award at the Centre for Contemporary Photography, have lived in Japan for close to a decade curating RoomSpace gallery in Shinjuku, and have exhibited in India, America, Mexico, Switzerland and Japan. Tell us about your photography style?
Paul Batt and myself are the generation of Australian photographers that studied in the late 90s in Melbourne at university – and then many of us traveled internationally and have returned, and also teach. Many of us worked in a genre that you could call expanded documentary using experimental modes to make documentary photographs, largely using colour.
You are the Convenor of the Master of Arts Photography program at Photography Studies College. Tell us about your role?
I've been teaching at Photography Studies College officially for three years but have been working there for quite some time doing other casual teaching and working on the curriculum. I graduated from university in the late 90s, as I mentioned, and then did honours in Tasmania and a PhD at Monash University in Melbourne. During that time I've been travelling back and forth between Japan and Australia, making work and curating projects. My own personal work I exhibited in India last year. Also curatorially, I've been working on a number of projects that are a collaboration between Japanese and Australian artists.
Is there anything else you would like to say about this exhibition?
I should also mention that it's not just a collaboration with Paul, to put on an exhibition takes a lot of work by a lot of people. It's not only family and friends who are supporting us but also Pete Hatzipavlis at The Print Shop @ PSC was a huge assistance in making these fantastic prints.
Lastly, tell us about the gallery you founded Wallflower Photomedia Gallery?
It aims to present the work of image-makers and create dialogue from all over Australia, locally and from around the world. After the closure of the physical gallery space we now facilitate projects on a global scale. In 2018 Wallflower Photomedia Gallery staged Tsuka: An Exhibition of Contemporary Japanese Photography at the Centre for Contemporary Photography in Melbourne and at the Museum of Innocence in Mildura.
Krisitian will be at Motor Works Gallery in South Yarra on Saturday 13 April between 12-2pm to talk more about the project. So come and visit!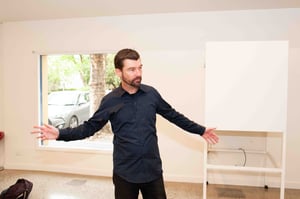 View Kristian's work and follow him:

http://www.kristianhaggblom.com
Instagram: kristian_haggblom
Facebook https://www.facebook.com/kristian.haggblom
Twitter @haggblom