PSC's Master of Arts Photography Tutor David Rosetzky was commissioned by the National Portrait Gallery in Canberra to do video and photographic portraits of Oscar-winning actress Cate Blanchett in 2008. He talks about how he approached shooting a high-profile celebrity whose image has been saturated in the media – and acknowledging her contribution to Australian culture whilst exploring themes of his on-going practice.
Portrait of Cate Blanchett (still), 2008 by David Rosetzky. Collection: National Portrait Gallery, Canberra
What was it like working with Cate Blanchett on something so intimate?
Cate was very open, very friendly and a consummate professional. We had six hours to do the video shoot, which also included Cate learning some choreography. I felt that Cate completely gave herself over to the process of creating the work together. The atmosphere on the set was relaxed but we were also all aware we had a lot to get done in a relatively short amount of time. Working with Cate was a special experience, and I was extremely grateful for her generosity and enthusiasm for the project.
How did you establish a connection with Cate?
I met with her a number of times and discussed the project and also recorded a conversation or interview- which informed the approach to my portrait of her – and also was used to create a text that was recorded by Cate at a later stage as a voice-over for the video.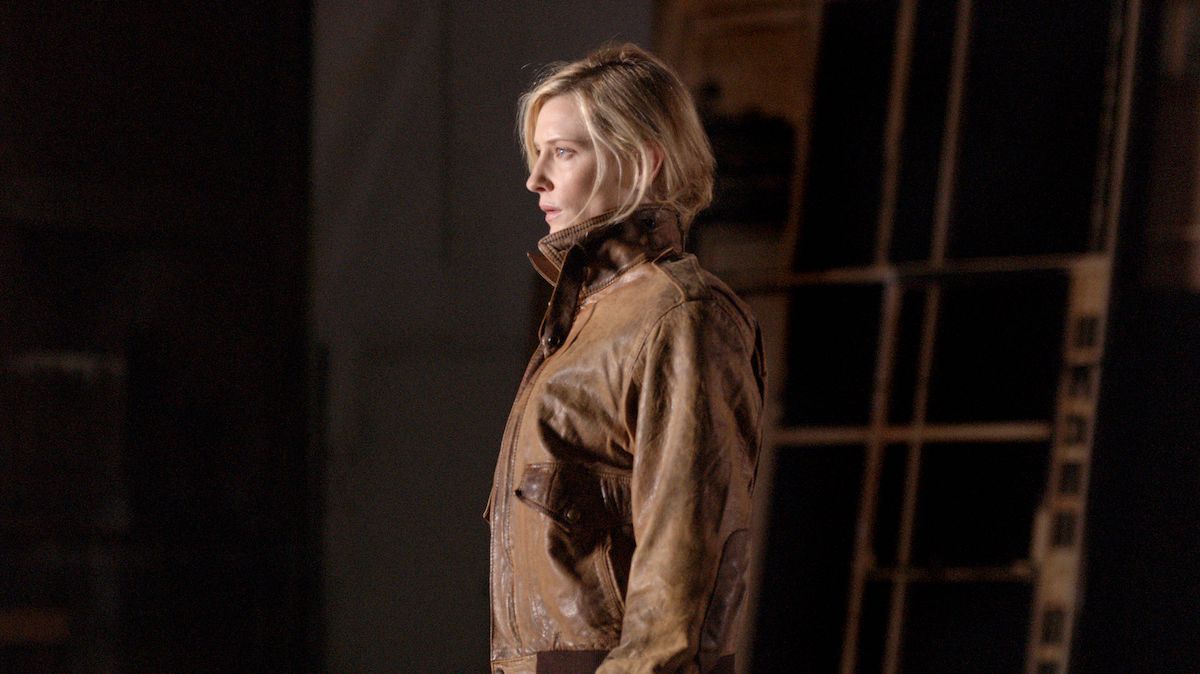 Portrait of Cate Blanchett (still), 2008 by David Rosetzky. Collection: National Portrait Gallery, Canberra
How did you create a photographic and video portrait of such a high-profile figure whose image has been saturated in the media?
It was a challenge for me to arrive at an approach to the portrait, as I hadn't previously worked with any performers or subjects who were public figures or famous as such. And my video works and portraits, at that time, often explored quite personal aspects of my subject's thoughts and feelings about themselves and those close to them – through voice-overs and monologues - but they became abstracted through my process, and the relation between fiction and truth was never fully articulated, or purposefully left in question, so the individual's privacy was always protected. However, I had to find a different methodology and concept for the portrait of Cate, as I didn't want to try and reveal anything about her personal life – that didn't seem the like right approach for the commission. So, I had to come up with a new idea in which I could acknowledge Cate Blanchett's contribution to Australian culture and also continue to explore the ongoing themes within my practice.
What was your final concept? Did it get tweaked by Cate or the National Portrait Gallery? Was there any criteria you had to follow?
My concept was to explore the idea of a subject, an identity that was ever-changing by focussing on Cate Blanchett's relation to her profession as an actress. I wanted to use speech and choreographed movement and also draw attention to the process of filming and the camera's gaze as a way of exploring the relationship between the sitter, the camera and the audience, and how a portrait or the photographic representation of someone is always a negotiation between these different points of view. The National Portrait Gallery didn't provide any specific criteria to follow, other than I had to come up with three different concepts for the portrait, of which Cate and would choose one.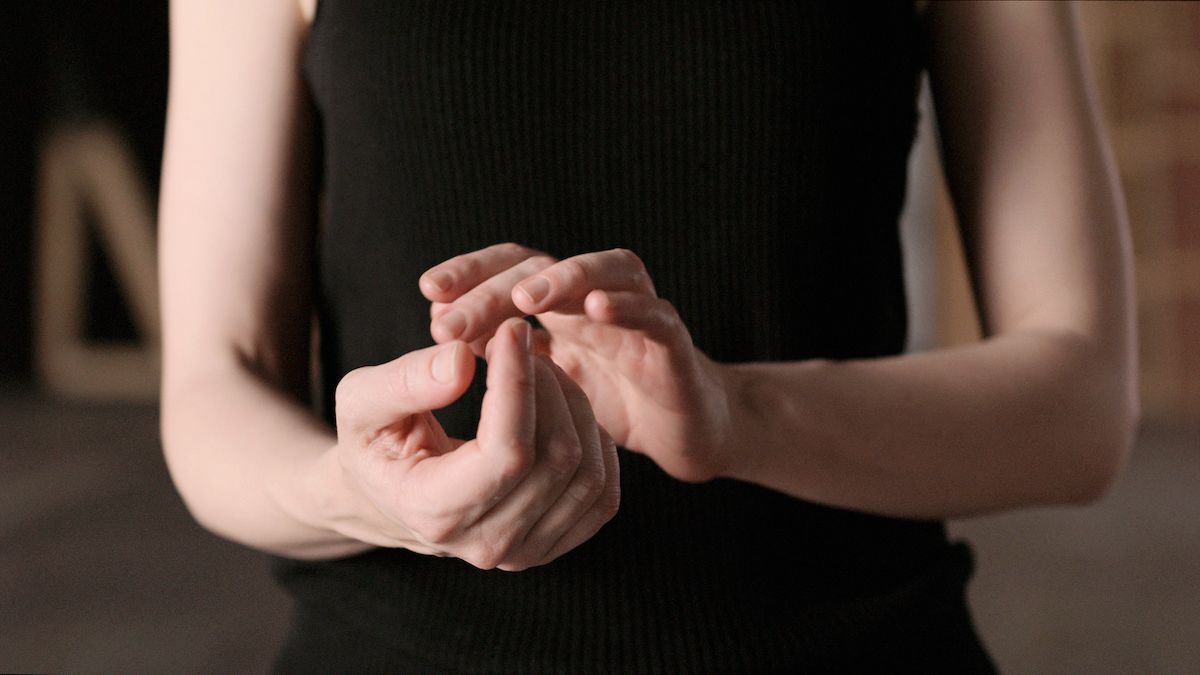 Portrait of Cate Blanchett (still), 2008 by David Rosetzky. Collection: National Portrait Gallery, Canberra
What is your advice about photographing a celebrity or iconic national figure of the arts?
Be respectful to the person you are photographing, if possible talk to them about how they want to be represented. Discuss your ideas with them and treat the process collaboratively. Be true to your own vision and the ideas that are driving your work, but also be open to change your approach in response to your subject. Sometimes the best outcomes are the unexpected ones.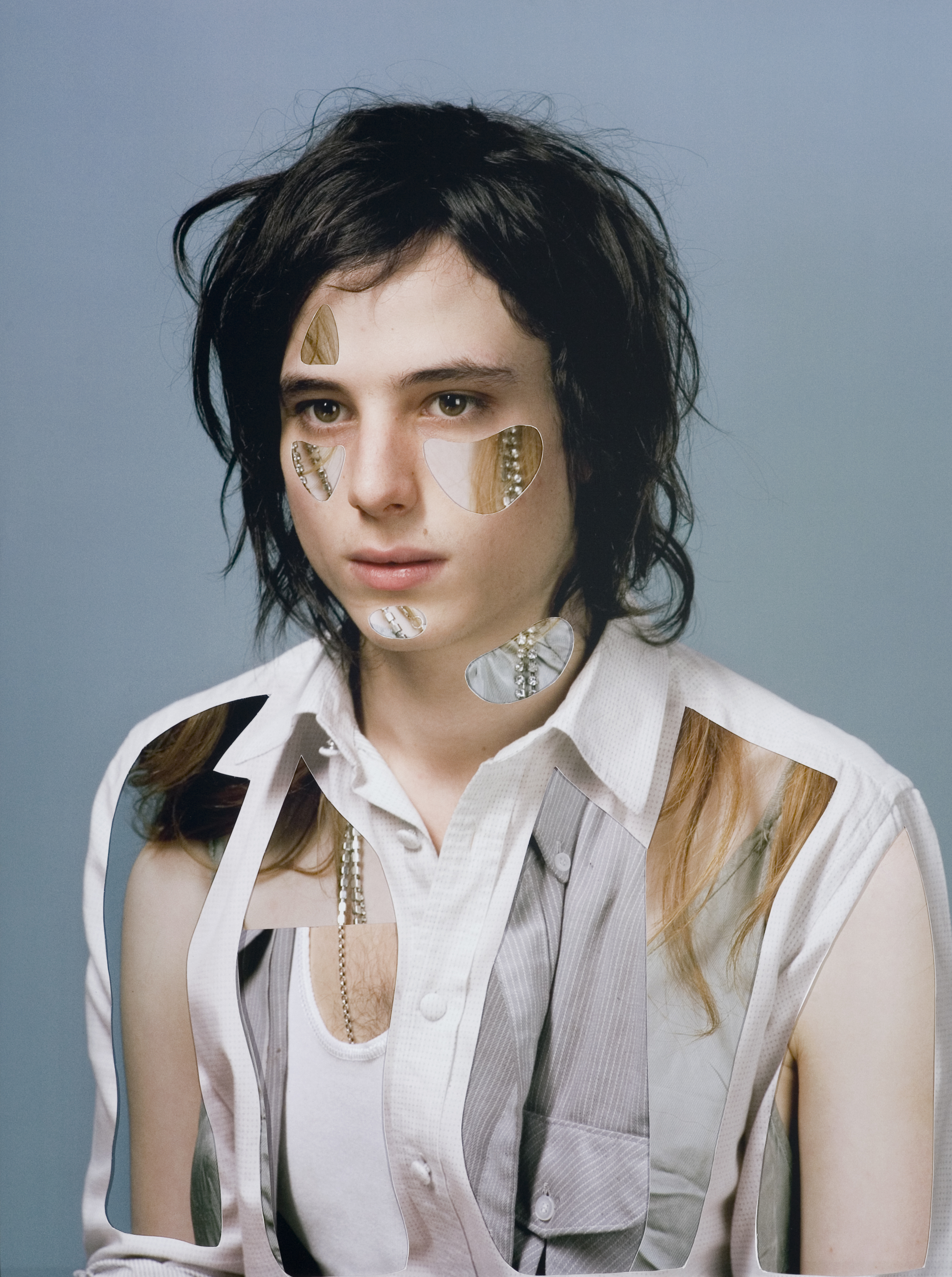 Eden, 2008 by David Rosetzky courtesy of the artist and Sutton Gallery, Melbourne
Why do you think you were selected for this commission and how did it come about?
I think I was selected for the commission because I had been working with video portraiture for many years and had shown my work in most of the major public galleries in Australia and had also participated in numerous exhibitions internationally, so I was known as an artist who was exploring themes of identity, subjectivity and the self through the moving image and had generated a broad audience for my work. The National Portrait Gallery contacted me and asked if I would be interested in creating a video portrait of Cate Blanchett, and of course, I said yes.
Is there a difference between a video portrait and a still portrait?
Video portraiture is different from still portraiture because it is time-based and includes movement and often, sound. So, in my view, when working with video there is a greater capacity to explore portraiture and identity and representation as complex and layered, to present the subject as fluid, relative and shifting, rather than fixed or essentialised - which a still portrait could potentially do.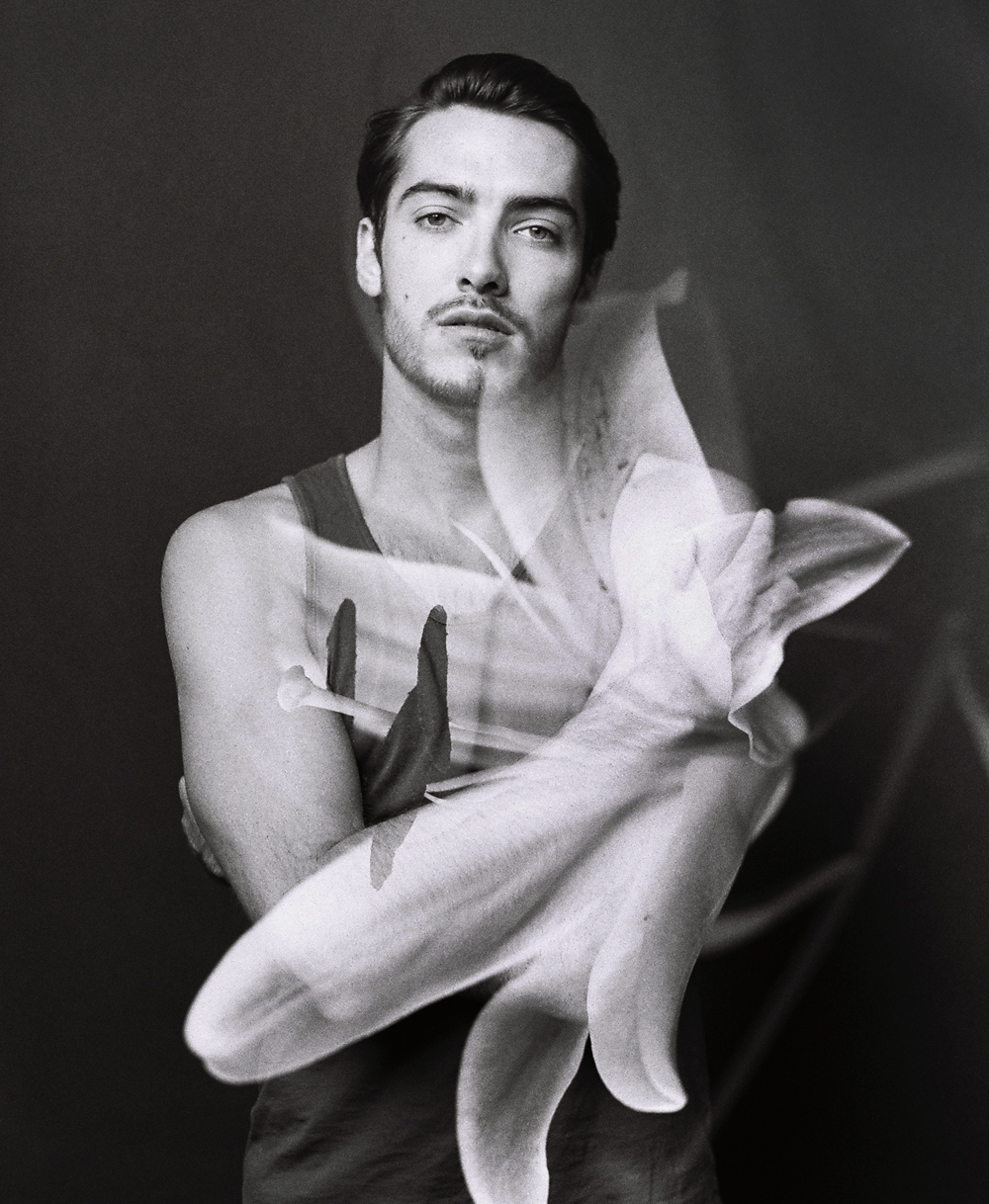 Kazim, 2017 by David Rosetzky courtesy of the artist and Sutton Gallery, Melbourne
What do you teach in the PSC Master of Arts Photography program and who is it tailored for?
Teaching in the Master's program enables me to be part of a rigorous dialogue about the current trends, ideas and technologies in photography today. The students are challenging, inspiring and always diverse in their interests and needs, so this is a very exciting and stimulating and creative environment to be a part of – which I love. The PSC Mater's program is tailored for lens-based artists who want to undertake a focussed period of study that incorporates practice-led research and the creation of ambitious and relevant photographic projects. Whether they are returning to study from an extended period or have recently completed a bachelor degree, the Masters' program at PSC accommodates a broad range of students needs and interests.
Why should someone do a Master's in photography?
Doing a master's in photography provides students with the opportunity to embark on a period of intensive research and practice, that is guided, supported and inspired by an amazing team of photographers, scholars, and artists at Photography Studies College and through their networks, locally, nationally and internationally. It enables students to challenge themselves and create ambitious new bodies of work that are of the highest standard of contemporary photographic practice.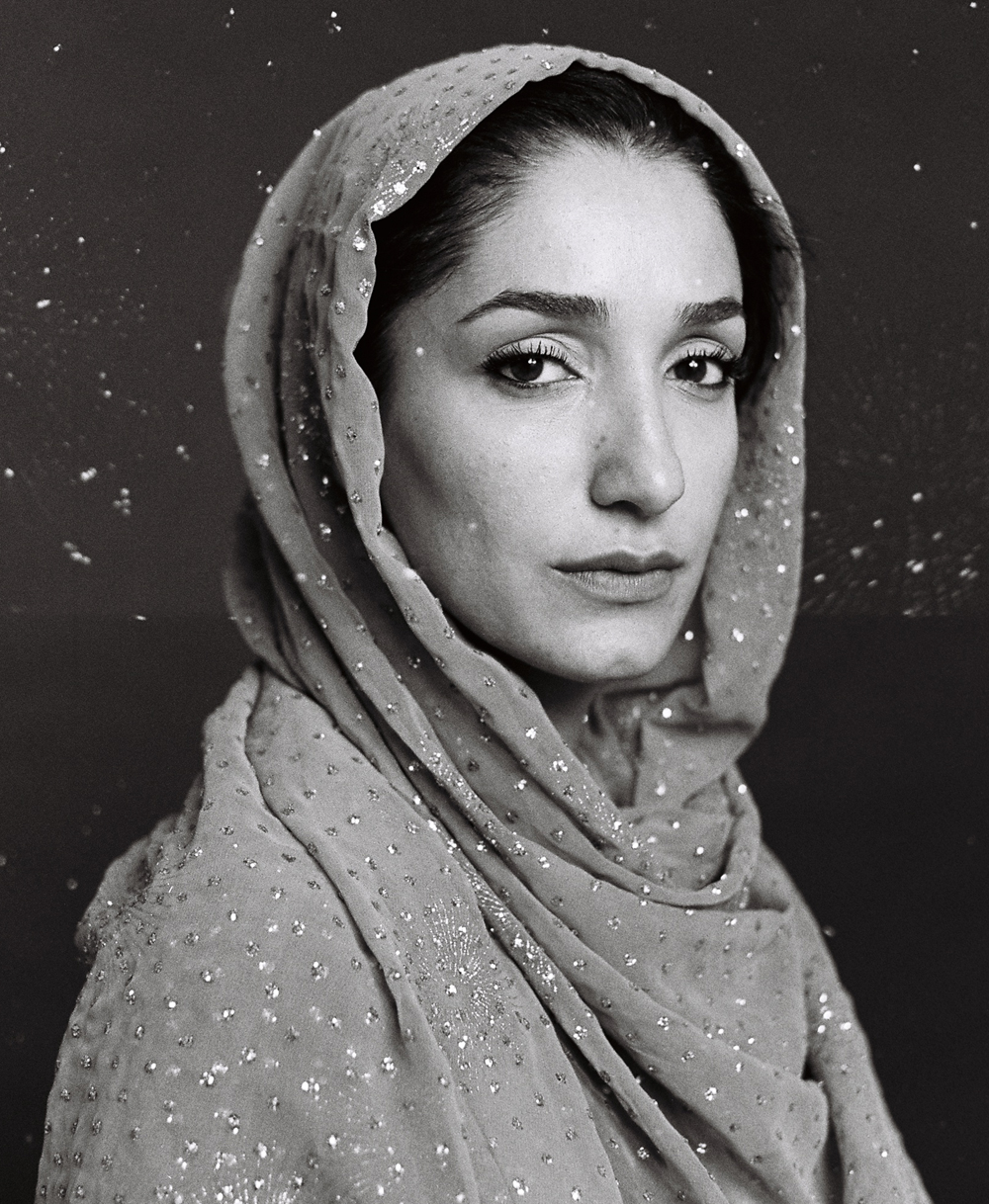 Hoda with scarf, 2017 by David Rosetzky courtesy of the artist.
Can one do video in the PSC Master's program?
Yes, students can work with video in the master's program, and we encourage an experimental approach to their practice, which often requires them to seek new processes and methodologies, that most effectively responds to the ideas they are working with.
David has two upcoming group shows:
1. Bauhaus Foto / Group Exhibition | Part of the Ballarat International Foto Biennale | 24 August - 20 October | Post Office Gallery, Ballarat.
2. All's a Mirror | West Gallery Thebarton, Adelaide | 3 October – 3 November
He also has one upcoming solo show:
1. Composite Acts | A one-night exhibition and performance | Part of the Channels Video Festival | Magdalen Laundries at Abbotsford Convent, Melbourne | Saturday 21 September | 6:30-10:30pm
Watch his video portrait of Cate Blanchett for the National Portrait Gallery.
https://davidrosetzky.com
Portrait of David by Peter Rosetzky