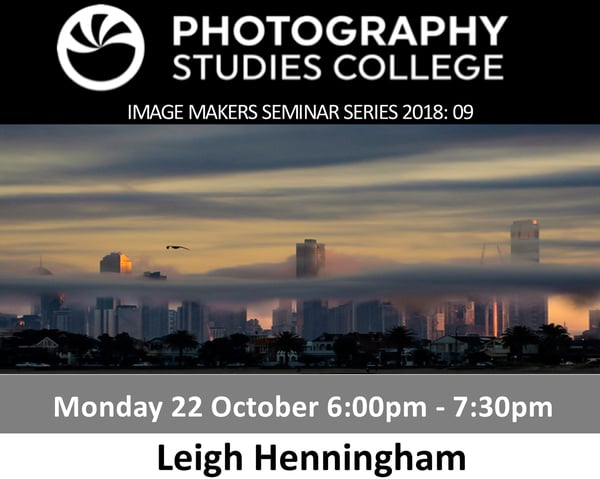 PSC is proud to present Leigh Henningham, former Pictorial Editor for The Age newspaper. Leigh has worked as a professional photographer in and around Melbourne for over 30 years. From 1978 in the darkroom at the Melbourne Herald to then more recently the Age (as Pictorial Editor) and now as a freelancer. Over that period he has photographed Melbourne, its seasons, characters, and changing landscape, while riding the changes in technology. See his photos and hear some of his experiences about how photography has also changed so much over that time.
Book your free seat today.

About our monthly Image Makers Seminar Series
The Image Makers Seminar Series (IMSS) was first established in 2014 and is part of PSC's commitment to supporting photography and engaging photographers in the wider community. These events are held on either the last Monday or Friday of the month. Sometimes these events are planned on other weekdays due to speaker availability. They start at 6pm and conclude by 7.30pm. We have a great team of staff who work on the Image Makers Seminar Series. You may also forward your invitation to friends who might be interested in coming along.
Discover a career in Photojournalism and Documentary Photography with a
Bachelor Of Photography Degree at PSC.