PSC Alumni Ivan Kemp is about to launch his first solo exhibition. Ivan transitioned his career from IT Software to photography. It was his love of portrait photography and music that led him to this exciting project.
We caught up with Ivan to ask about his exhibition, his journey and to share some of his valuable music photography tips!

'Cutting the Chord - The Exhibition is an intimate exploration of Melbourne's vibrant, dynamic, live music scene and is part of the Midsumma Festival. The images were taken over the last 18 months and capture moments in performance that cross genre, gender and venues.
Normally in an exhibition, photographs have the same colour palette to create uniformity. The images in this exhibition are anything but uniform. They are created to reflect the character of the performer, gig and the venue. Hence, black and white images and different colour palettes are used to highlight the diversity. Some of the musicians are well known but others are just starting their musical careers. All of them play to please their audience and to create their own style of music.'

How did the opportunity to exhibit at the Midsumma Festival come about?
Last year, through a contact I was asked if I wanted the opportunity to photograph publicity shots for the production of Antigone X which was part of the Midsumma Festival 2018. I photographed the cast using the studios at PSC. This was followed up by photographs of the dress rehearsal. This was a great experience and introduced me to other opportunities since that event.
This year I took publicity photographs for Aidan Rolfe (singer / songwriter and guitarist) who has a show Kado Warehouse in Cremorne. After discussions with Aidan and Matthew Grant (owner of Kado Warehouse) we decided to combine a photography exhibition built around live musical performance around Melbourne with Aidan's performance.
How did you start photographing live music?
I was walking passed Kado Warehouse in Cremorne on a Sunday afternoon and they had a sign outside advertising a jazz session with Diana Emry (singer). I happened to have my camera with me.
Long story short, I ended up inside, took some photographs of the performance which everyone liked and it went from there. I really enjoyed challenge of capturing key moments in the performance and became hooked.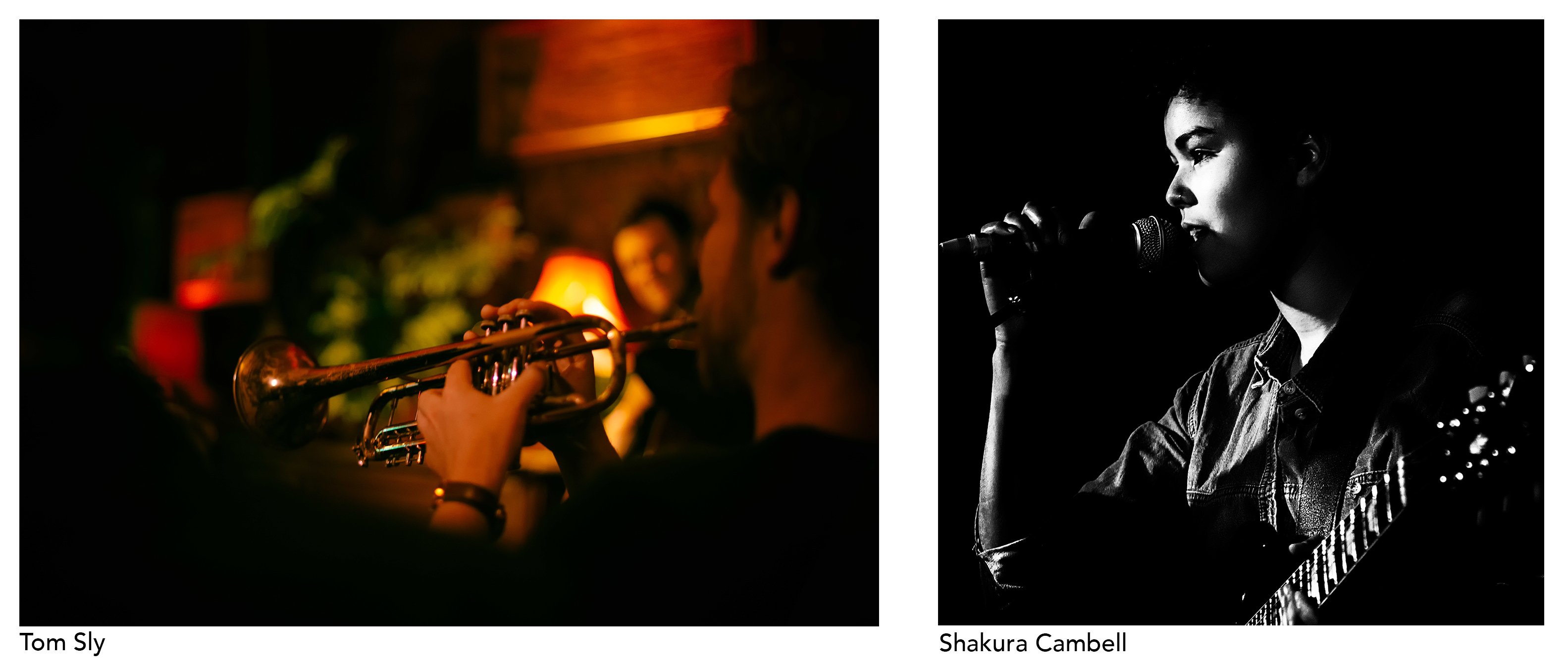 Can you share with us a few tips on photographing live performances? I imagine the low light can be challenging along with the mixed lighting.
You are right about musical performance photography being challenging and you are correct to identify low lighting and changing lighting to be the key challenges. This also makes it exciting for me as a photographer.
The other challenges that you often encounter is that you can only take photographs of the first 3 songs so you have to work quickly and shoot often and you are often restricted to where you can stand.
Do you have any particular go to camera settings?
I shoot on manual so I am constantly changing settings during a performance. I ensure that my shutter speed is 1/125 to reduce blur and adjust ISO and aperture depending on the light get the best exposure.
What's your favourite lens to use?
My go to lens is a Nikkor 80 - 200mm f2.8 as this gives me a lot of flexibility to shoot close and allows me to blur backgrounds. I also use a 50mm f1.4 and a 24 - 85mm f3.5. The faster the lens the better in low light.
Do you have a shot list of images you try to capture at each gig?
I work with the artist before the photo shoot to identify what they need for publicity images and I work within that framework. The thing about shooting this type of work is that you have to go with the performances, you are always looking for those magical moments to capture.
What's the one bit of advice you have found valuable in regards to your approach to photography?
I always remember what Dave Callow (photojournalist & my mentor at PSC) taught me to "Shoot close, shoot wide and shoot often".
What inspired you to do photography in the first place?
I have always enjoyed photography and portrait photography is my favourite form. There needs to be a relationship between the subject (talent) and the photographer to make it work by creating an intimacy and emotion that works for the viewer. The challenge of creating this is what inspires me to this day.
Why did you choose to study at PSC?
I was looking for a learning environment that had experienced photographer to teach the curriculum. I investigated a number of options before selecting PSC. It was a great experience for me and I learned more than I expected. The key outcome for me was that it established a base from which I have developed my photography.
Can you share a couple highlight from your time at PSC?
That's a tough question because there were so many highlights but if I had to select two it would be:
Year 2 with Neil Stanyer. He made me think much more about photography as a whole and my own photography than I had ever done before that year. He introduced so many photographers, their styles and influence in photography as a whole. I still go back to many of their works as references.
Photojournalism with Bill Bachmann and Michael Coyne was a great way to finish my Advanced Diploma. They shared their extensive practical knowledge of photojournalism and also introduced us to so many great local photographers . Learning about their journeys was inspiring and motivating.

Now that you are establishing your photography business what final words of advice can you share about getting started?

Grasp every opportunity because you do not know where it will lead you
Communicate well

Use social media to help you grow your business

Develop your website to reflect who you are

Most of all have fun and enjoy every moment!
Congratulations from all of us at PSC on your first solo exhibition!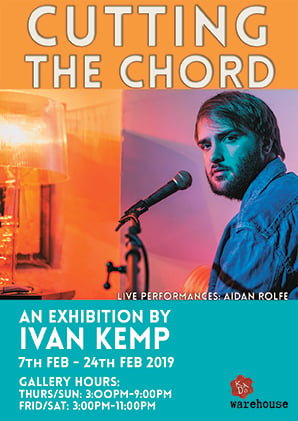 'CUTTING THE CHORD' | 7-28 February 2019| Kado Warehouse | 36 Cremorne Street, Cremorne
Follow Ivan on his website- ivankempphotographer | Instagram @Ivan.r.kemp
________________________________________________________
Inspired by Ivan's journey and the possibilities of a career in photography then your journey starts here!