Current Master Of Arts-Photography student, Thorsteinn Cameron has returned to Iceland for a short visit to exhibit at the RamSkram Gallery of Contemporary Photography in Reykjavík. The exhibition and book launch titled 'Lines for these lands' opened this week and continues until the 8 July 2018.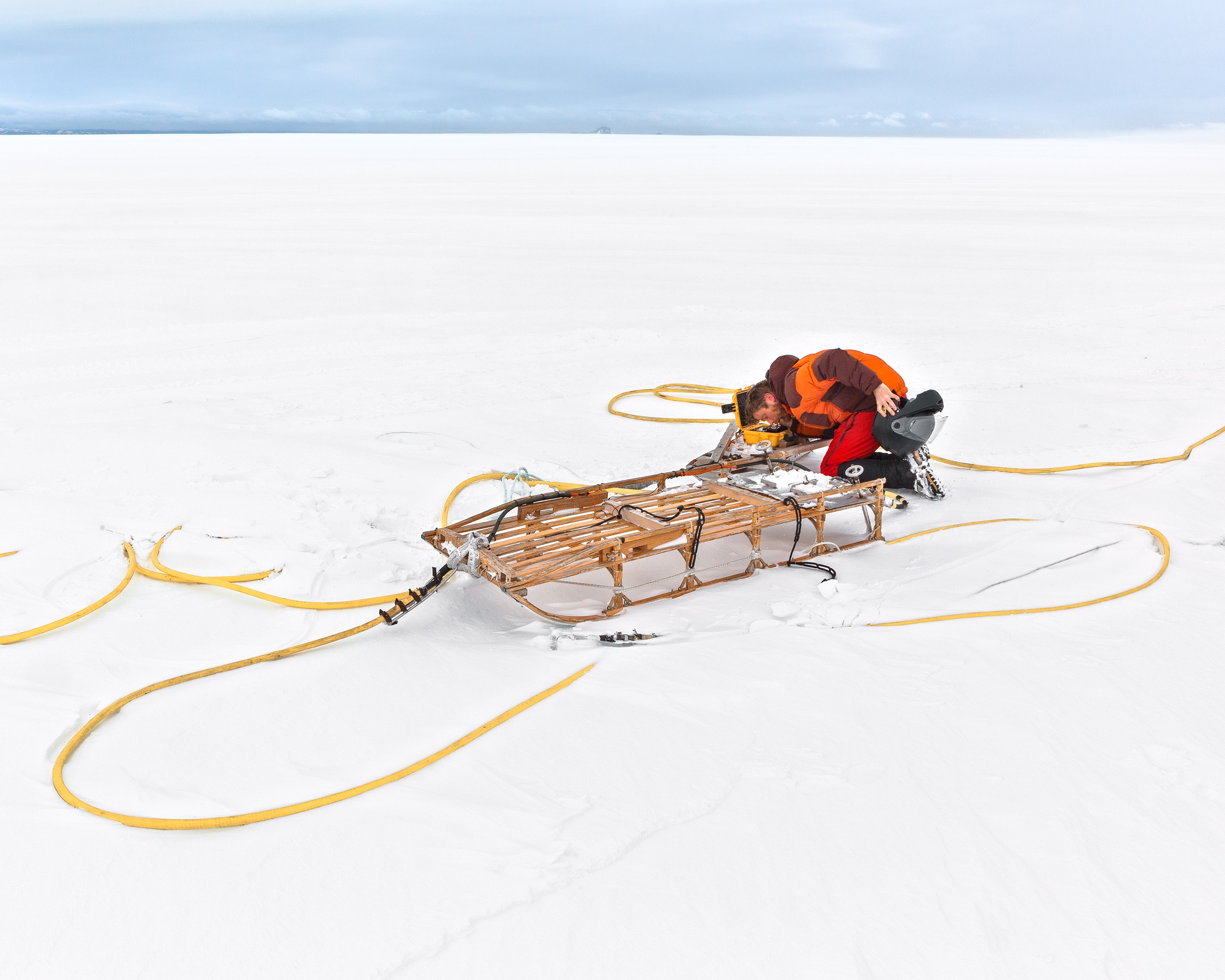 Peter Hatzipavlis from The PrintShop@PSC had been working alongside Thorsteinn during the last month preparing the prints for the exhibition.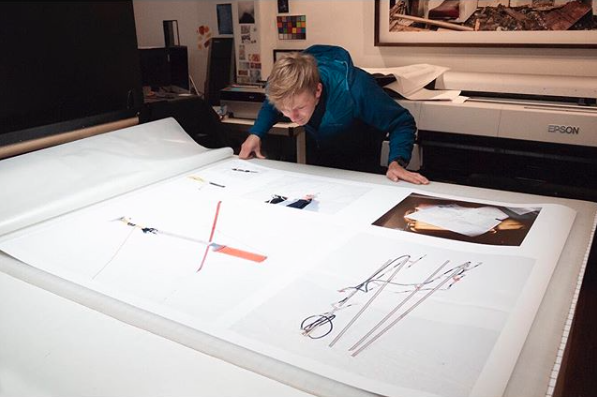 Thorsteinn was the winner of the Reykjavík Museum of Photography Portfolio Review earlier this year which was part of the Icelandic Photography Festival 2018. For this, he received ISK 500,000 grant from Magnús Ólafsson Photographers Memorial Fund. The exhibition is a showcase of his project. Thorstein says of his work,
"I wanted to do something about the glaciers and nature where I have been working the past years. However, I wanted to avoid taking photos of glaciers. I joined a group from the Icelandic Glacier Research Society and went on two expeditions with them on Langjökull glacier and Vatnajökull glacier. From these trips, a sort of a documentary project has emerged about the work of these individuals and their longing to understand more these phenomenona that are vanishing".
PSC congratulates Thorsteinn on his exhibition success and we look forward to hearing more on his return! Make sure to check out Thorsteinn's website.
Our next Master Of Arts-Photography program starts 16 July 2018.