Advanced Diploma student Denise Lawry has a great passion for street photography. An orthodontist by profession, she decided to continue her academic journey part time at PSC. Her latest work looks at Melbourne's hidden laneways and arcades. It also focuses on how the city can be unfriendly, isolating and even hostile for women.
Denise will showcase her work at Fresh 19 – a graduate group show at the Yarra Sculpture Gallery this month. Read about her current series, love for photography, and why she's enjoyed studying with us.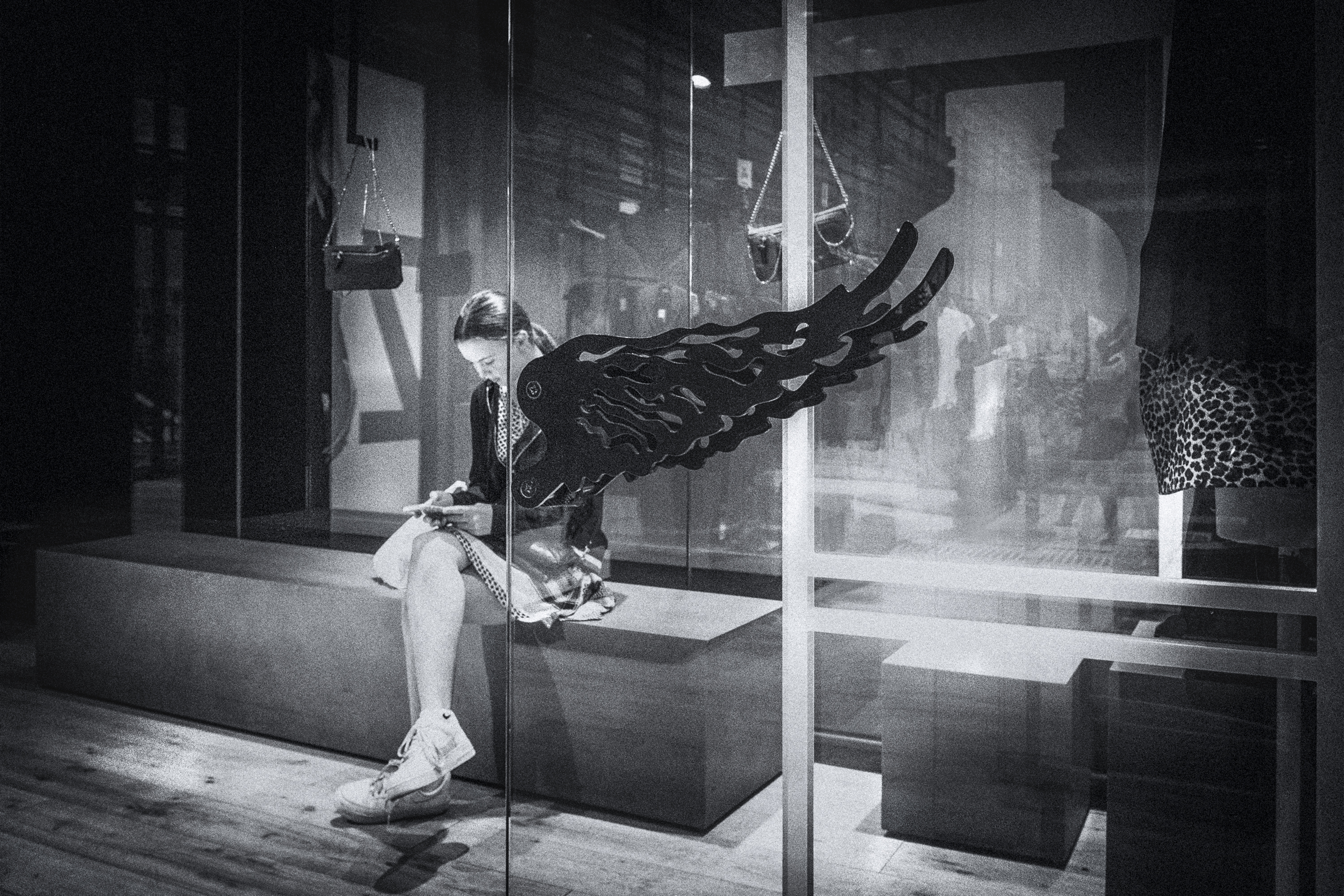 Image by Denise Lawry.
Tell us about the work you will be exhibiting at Fresh 19?
The work that I am exhibiting is entitled 'Lanes Alleys Arcades' and consists of 5 large prints and a photobook of the same name.
Where exactly did you shoot?
The images were taken away from the main streets of Melbourne's Central Business District. It was off the beaten path, and on little streets – the hidden treasures of our city.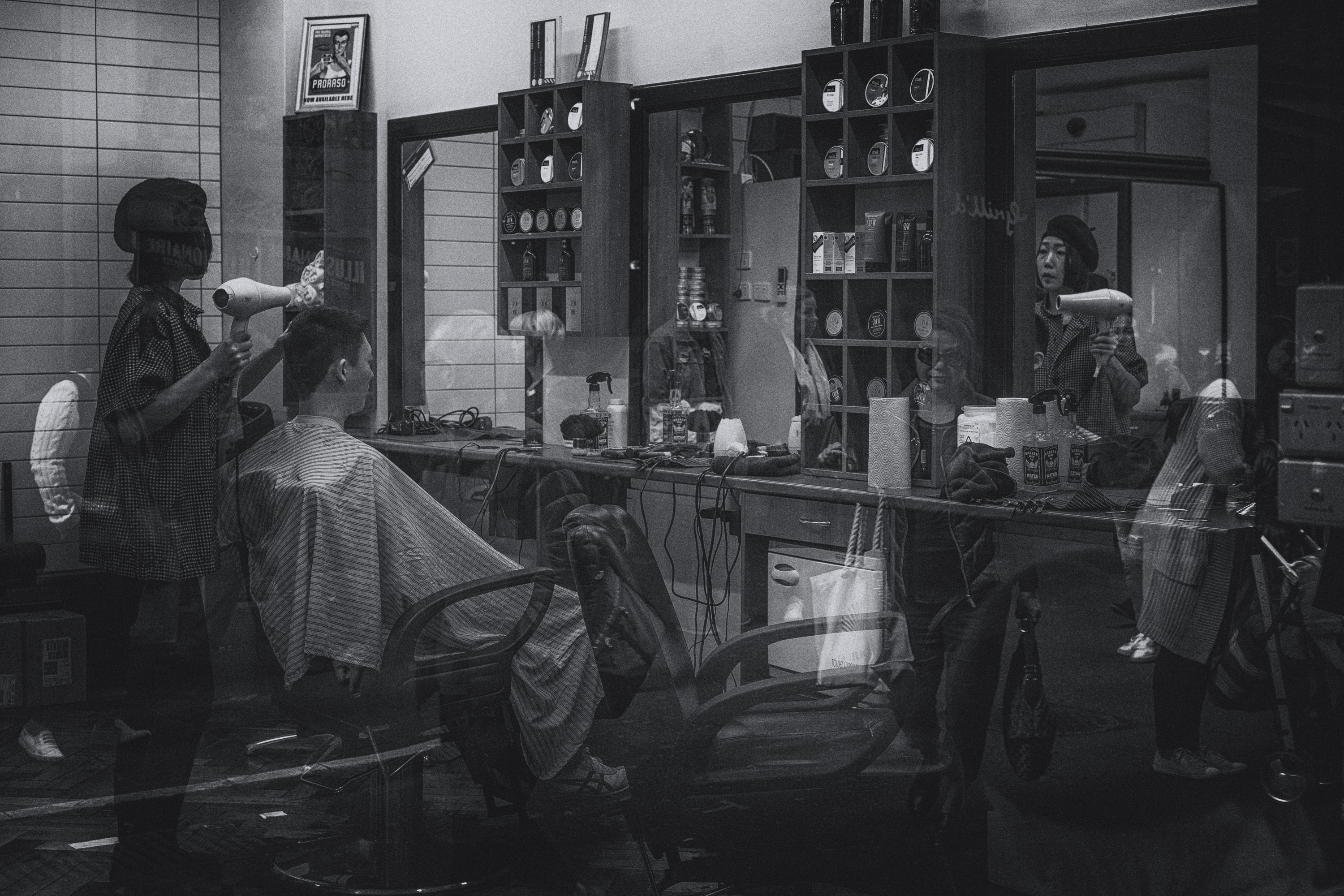 What else does this series explore?
This current series evolved from an earlier one this year named
Urban Women: City Limits
. That body of work looked at women negotiating their way through the urban environment. It was the result of research that determined that large cities are perceived as quite unfriendly and isolating, even hostile, for women to navigate through. It examined this, both from a physical perspective, and with a potential threat to safety, particularly at night.
Why have women been excluded from city planning?
Cities are in general built by men for men, often without consideration of females. As I advanced further with that body of work, it became evident that I was exploring both male and female subjects, examining their interactions and behaviour in the urban environment, particularly with respect to the ambient light at a particular time of day.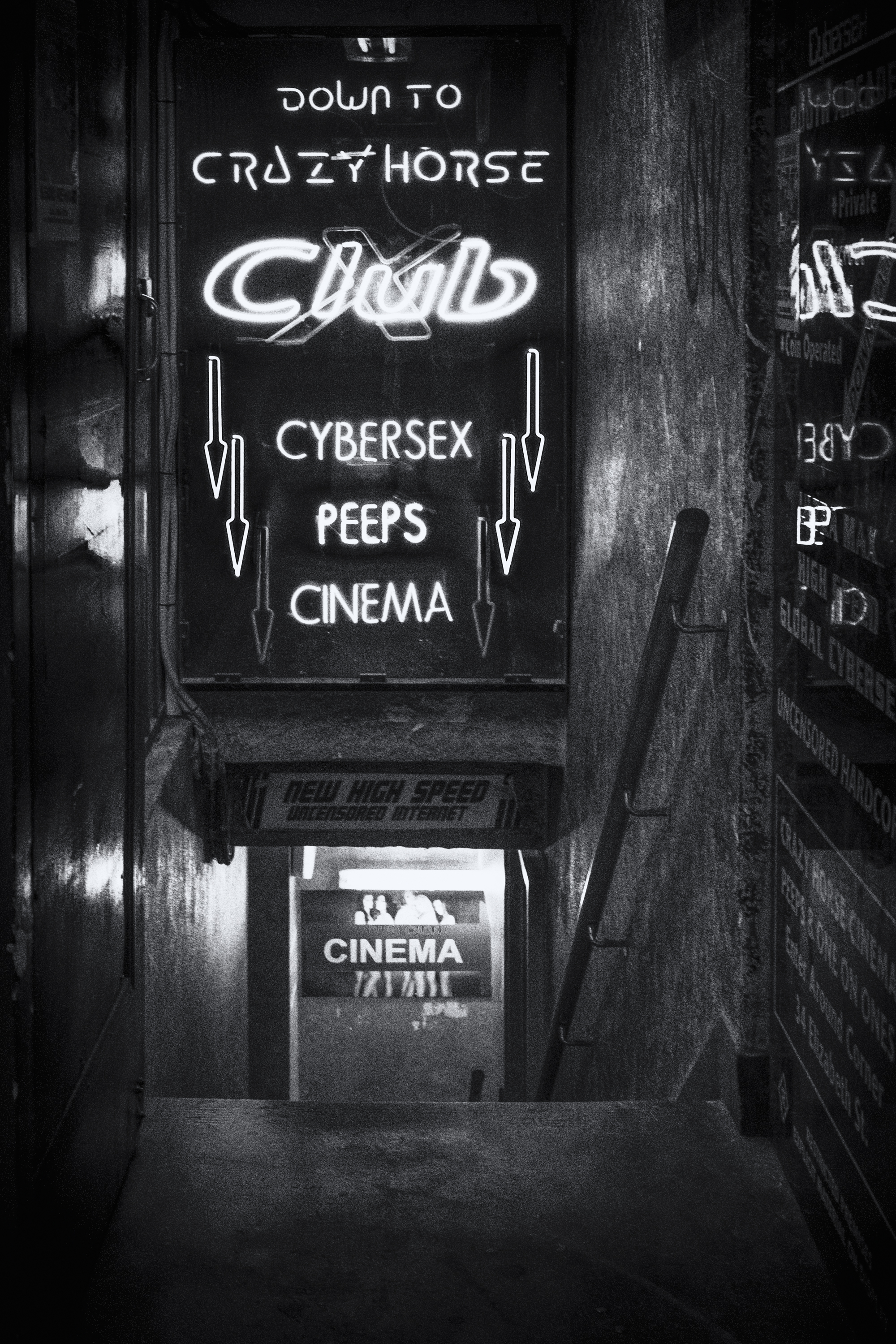 How important was the use of light in this project?
I used dramatic light where possible, and many of my recent images were taken in laneways and arcades in the middle to late afternoon. I experimented with strong contrast to add drama and a feeling of isolation. I also bring a female gaze to my subjects, which focuses mainly on women.
What do you enjoy photographing?
My great passion is to photograph people existing within their environments, often oblivious to my camera. In roaming the streets, I am able to capture transitory moments, permitting glimpses that show we are all connected by our basic humanity.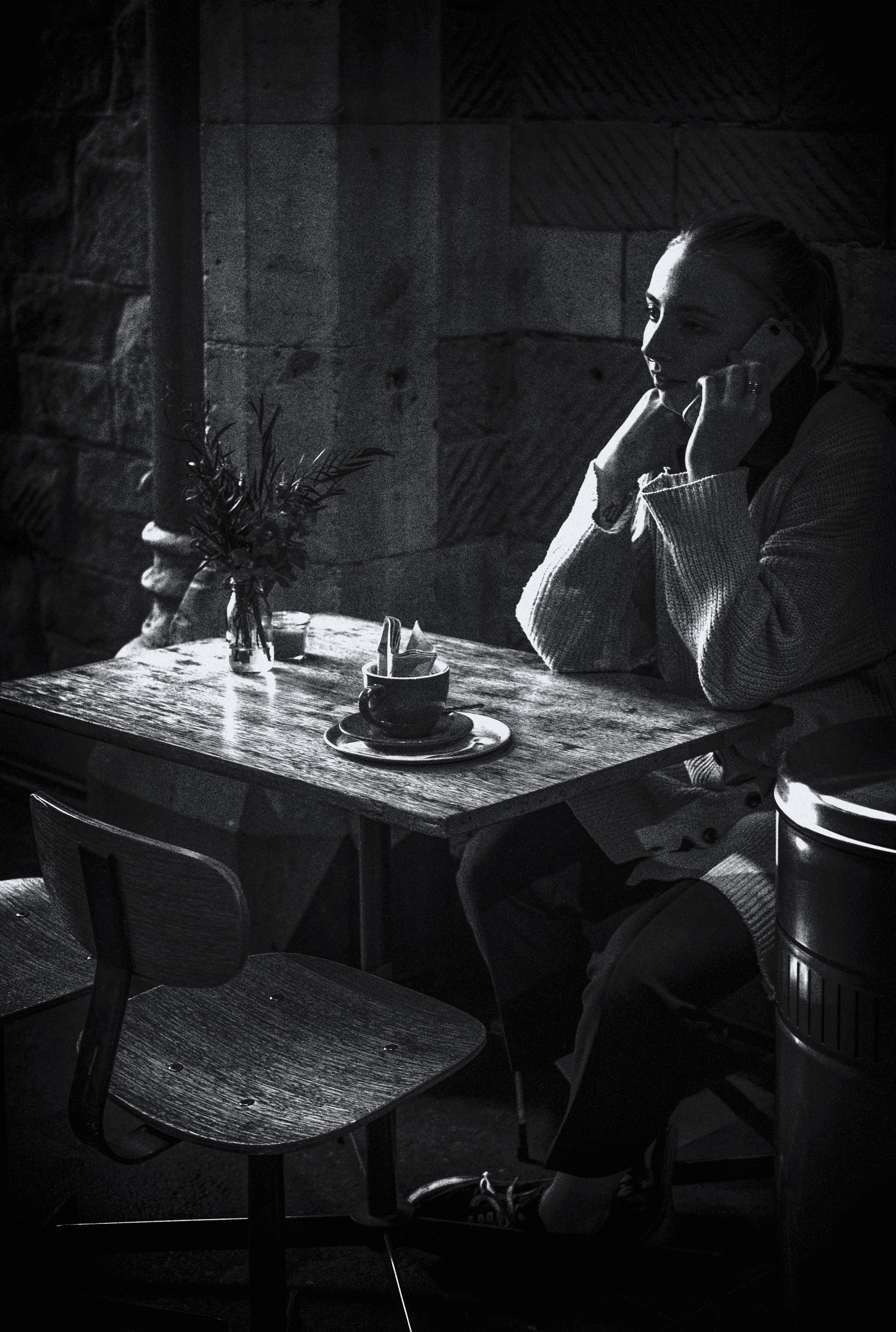 Image by Denise Lawry.
Why did you decide to study photography?
Although a mature-age student, I am a relative newcomer to photography, having started with my first DSLR about seven years ago. I have always enjoyed academic challenges, and so decided to enrol in the Advanced Diploma part time at Photography Studies College. That was four years ago, and studying part time permitted me to continue my daytime occupation as an orthodontist.
Are you happy you decided to follow your passion for photography?
It was a great decision as I have had the privilege to be taught by an inspirational and generous group of instructors. I would strongly recommend PSC to any older person (or any age, for that matter), considering returning to or continuing their academic journey.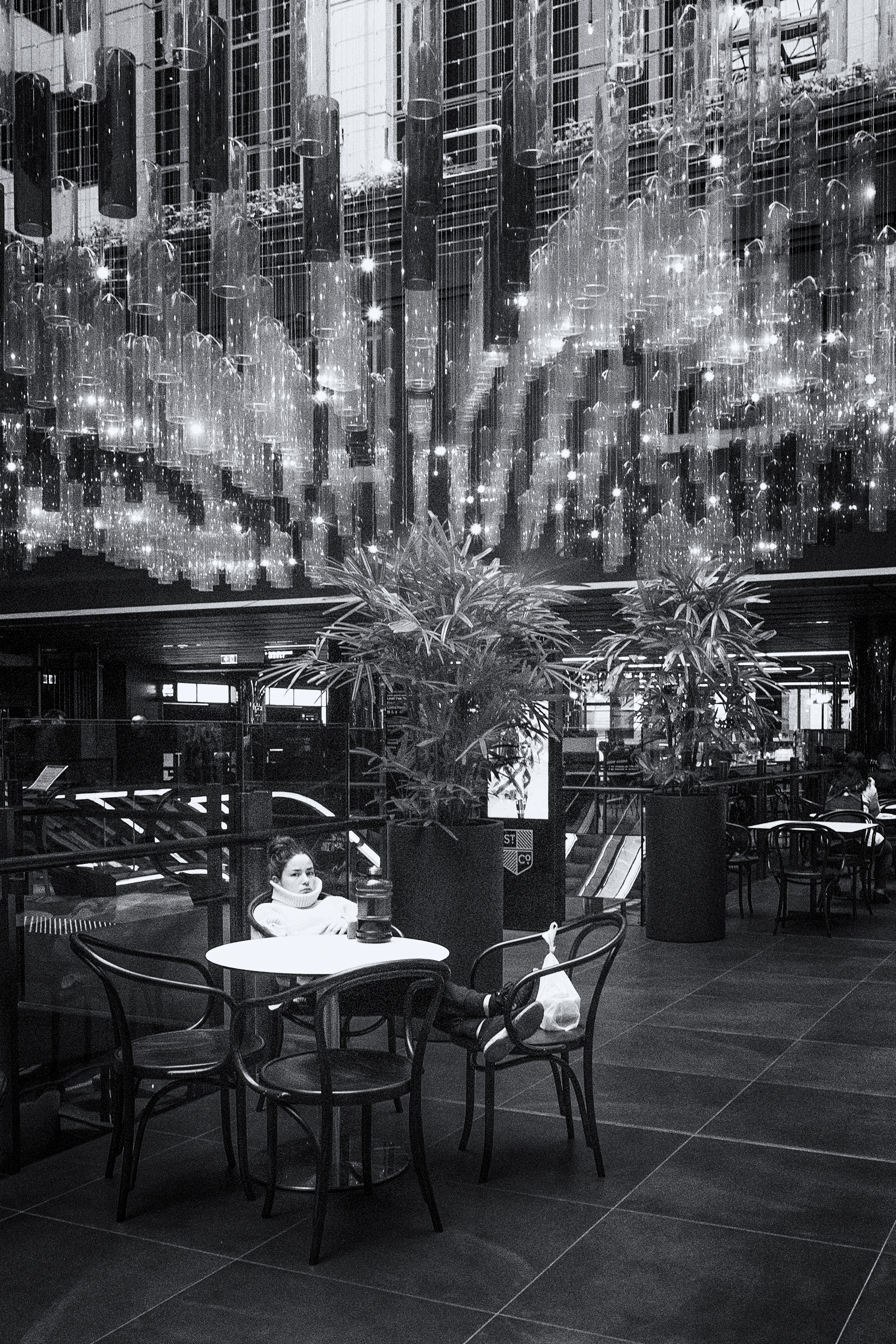 Image by Denise Lawry.
Have you made some good friendships during the course?
Over those 4 years, I have met some wonderful fellow students, enjoyed their company and made many friends. I would like to thank my Fresh19 classmates for their humour, humanity and support this year.
What's one of the experiences you hope to provide for visitors to your upcoming Fresh 19 exhibition?
The prints on display at the Yarra Sculpture Gallery are notable for their size so you have to see the work in person to fully experience its impact. I hope my photobook will guide the viewer on a visual journey through the backstreets of Melbourne, captured through my lens.
Join Denise at Fresh 19, PSC's Advanced Diploma Art Major Graduate Exhibition Opening, on Friday 22 November from 6-8pm at Yarra Sculpture Gallery in Abbotsford. Register here.
The show will run until 8 December.
Discover more about studying part time at PSC by coming to one of our up coming information sessions. The next one has been scheduled for Monday 11 November from 6-7.30pm, at our Southbank campus.
www.deniselawryphotography.com
Self-Portrait by Denise Lawry