PSC's Advanced Diploma graduate Christine Ansorge was a photojournalist for newspapers in Alice Springs and Warrnambool. She talks about her journey from being a photography student to shooting sport, events, portraits and breaking news. Christine also tells us what inspired her current exhibition 'Nonagenarian', which comprises portraits and stories of people in their nineties that defy the stereotype of ageing.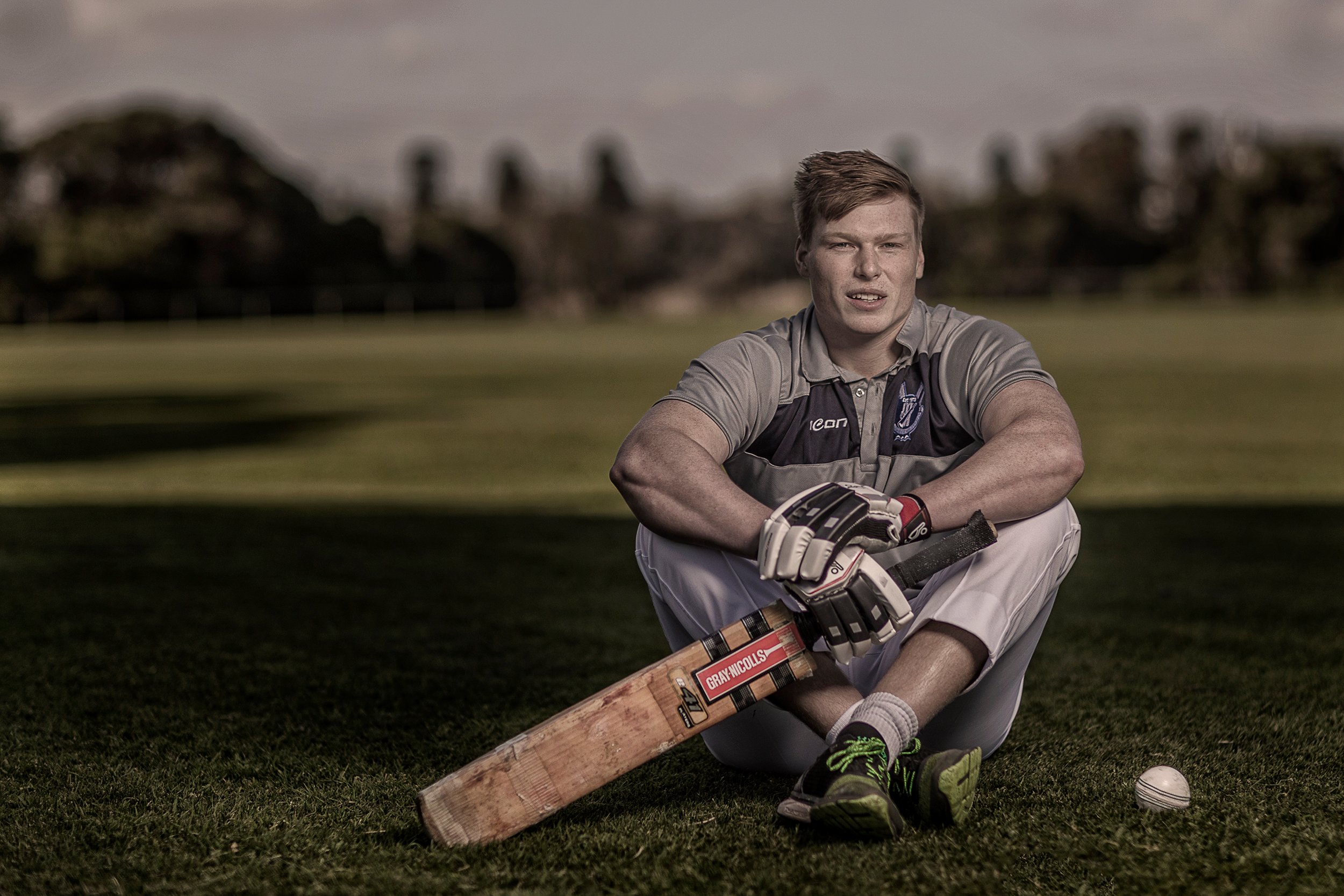 What inspired you to study photography?
I had always loved photography, for as long as I can remember, but I never really considered it as a career option. When I started studying at Photography Studies College back in 2013, I just wanted to know how to take better photos. I had no equipment at the time, and little technical or creative understanding; all I knew was that I wanted to learn everything I could.
What made you make the leap from full-time teacher to professional photographer?
It wasn't until my final year, when I majored in photojournalism, that I started to think about becoming a professional photographer. My work was finally starting to be recognised which really boosted my confidence. I won a silver award at the Victorian Australian Institute of Professional Photography (AIPP) state awards, I was selected to photograph a five page spread for RACV's RoyalAuto magazine and was accepted into a couple of internship programs.
These opportunities really inspired me to believe in myself and I started to think that perhaps photography was a viable career option for me. Throughout the year, our teacher Bill Bachman, organised for a number of professional photographers to come and speak to us about their experiences. I was completely inspired by the photojournalists and decided I wanted to work for a newspaper. To me it sounded like fun and a great opportunity to really develop myself as a photographer. So I decided to quit my job as a teacher and pursue photography full-time.
What job opportunities did you receive after graduating?
Initially I had expected to work as a freelance photographer. As soon as the school year finished I had already planned to move to Alice Springs to join my partner who had been posted there for work. One night I received a message from one of my PSC friends telling me there was a job advertised at The Centralian Advocate, the local newspaper in Alice Springs, for a photojournalist. I couldn't believe my luck and of course I applied. After two phone interviews I got the job and moved up there as soon as I was able to.
How did you cope with the new job which required you to photograph people?
I was really thrown in the deep end with this job. From day one I was out there photographing people, events and breaking news, all of which I had not really photographed before. As a student I wasn't confident in my ability to direct a person and found it easier to take photos of landscapes, animals and still life. But now I was doing it everyday and my confidence developed quickly.
I soon found that with a camera in my hand I could engage with anyone. It wasn't so scary photographing people after all. I photographed all kinds of people from all walks of life, from athletes and musicians to politicians and the everyday person and I loved it. Working at the paper really brought me out of my shell and I enjoyed it a lot but I wanted to be back in Victoria. I couldn't do another summer in the Northern Territory. So I left the paper and returned home.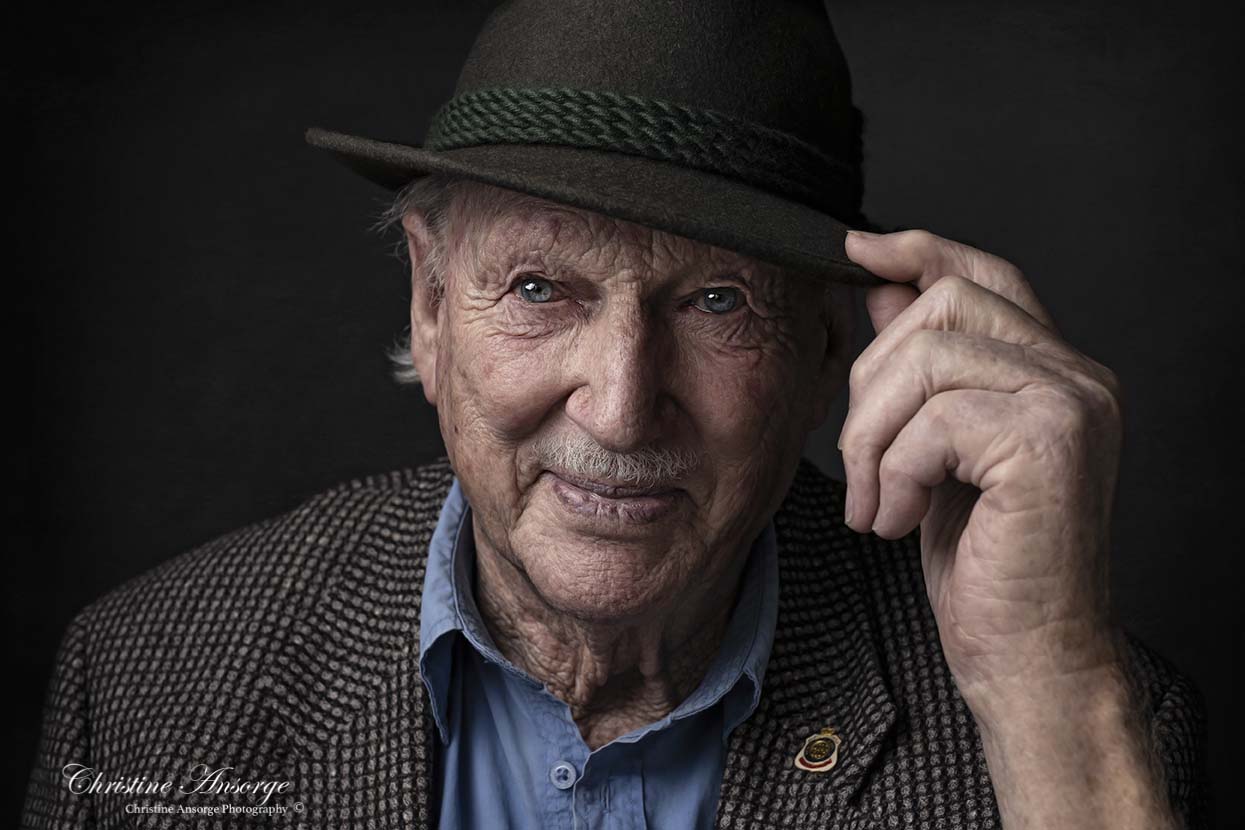 What did you do when you returned to your home state?
I knew I wanted to continue working at a newspaper and when I saw that The Standard in Warrnambool was looking for a photographer I jumped at the chance. I drove down to Warrnambool for an interview and a couple of days later was informed that I got the job. It was an exciting time working at the paper; every day was different. I had to photograph everything – sport, events, portraits, landscapes, breaking news, sometimes all in one day. It was a busy and fast-paced environment, a lot more so than it was at The Centralian Advocate, but I loved the challenges that this presented. I really learned how to problem solve quickly.
Tell us about your current exhibition 'Nonagenarian' at The F Project Art Gallery in Warrnambool?
'Nonagenarian' is a photography exhibition that celebrates the lives of people in their nineties with sixteen portraits and stories that challenge negative perceptions of ageing. All of the subjects live independently, they are active and healthy and don't view age as a barrier to happiness and fulfilment. My portraits are close up studio style shots, which really focus on the subject's expression; their lines, their hands and their gestures, which I believe tell a story about who they are.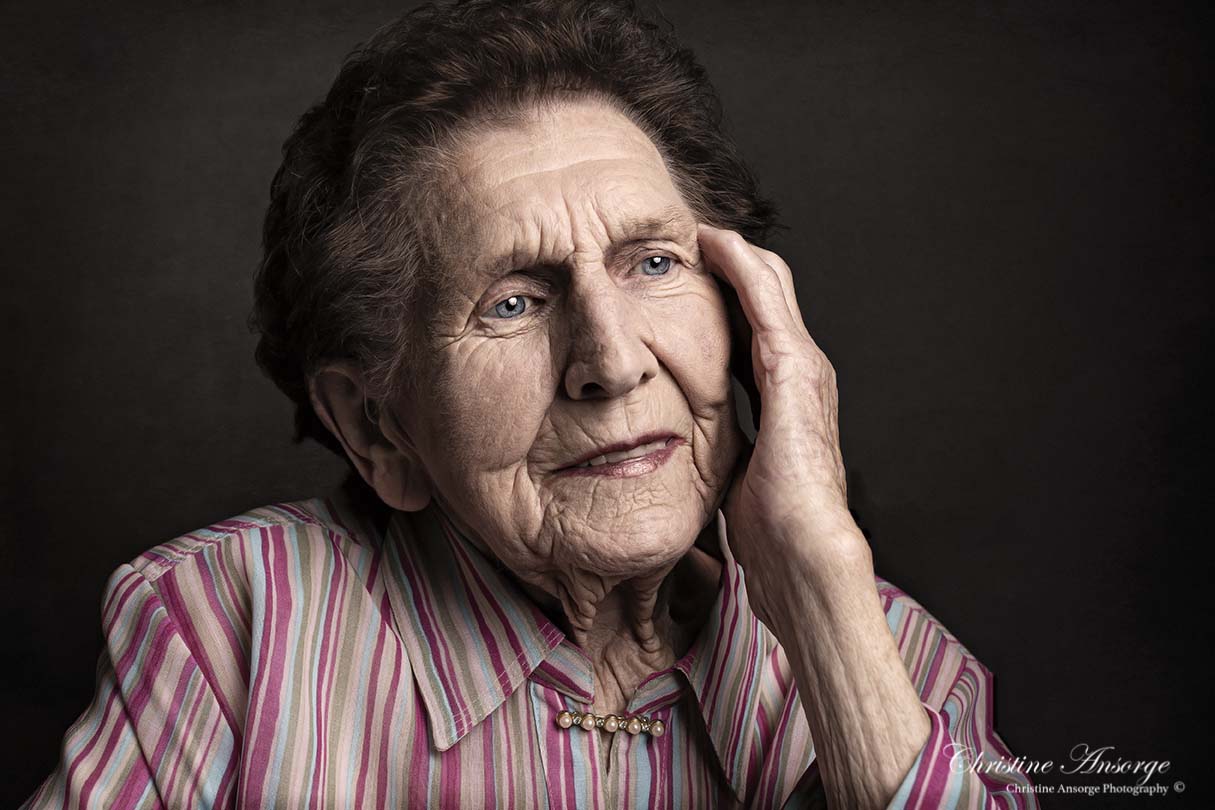 How did you come up the idea for this project?
It was during my time in Warrnambool that the idea for this project was born. On a few occasions I had been assigned the task of taking photographs of elderly people for the paper. They were all still active and healthy and often heavily involved in the community and I found myself really interested in their stories. I enjoyed talking with them and felt inspired by their spirit and love of life. I would walk away thinking, 'If I live to be in my 90s I hope my life is as rich and contented as the lives of these people.'
After meeting one particular gentleman who was 98 years old and living at home, full of energy and life and very proud of still driving around in his V8 Holden, I knew that I wanted to photograph people just like him.
Tell us a bit about the process behind taking the photos for this series?
I generally didn't take my camera to my first meeting with my subjects, we would just chat. I enjoyed this part of it as it was great to have time to get to know them. A luxury I was never afforded working at the newspaper. By the time my camera came out at our next meeting they really felt at ease with me which made taking their photo that much easier. All up I probably spent about three hours with each of my subjects, chatting with them and then taking their portrait, all of which happened in their home. I like to keep my set up pretty simple so all I used was a backdrop, my camera and one flash with a soft box.
What advice can you give our students?
Take opportunities that comes along, you never know what they can lead to. Don't ever think that you are not good enough to do something. Sometimes you have to step out of your comfort zone to realise that you can. Start building a portfolio of work, particularly in the areas that you are passionate about. Employers or clients like to see what you can do.
Now that you're back in Melbourne teaching art, what's next for you in terms of photography projects?
I would like to continue photographing the elderly. I had so much fun doing it that I don't want it to end. This time I would like to photograph people 100 years of age and over. I would absolutely love to travel around Australia talking photos of centenarians in each state and compile this into a photo book. I'd also like to continue exhibiting my work in galleries, hopefully in Melbourne one day.
Learn to photograph people in our special
part time courses with "The Age" photographer
Scott McNaughton starting 2 October