PSC's Part Time Advanced Diploma student Lou Chen over the span of one year has documented the visual artists from Artist's Studio 106 in St. Kilda. She has captured their lives and work on film and photographs. Read about Lou's work, her collaboration with and grant from the City Of Port Phillip for the upcoming group exhibition, and the amazing local artists she has chronicled and will be exhibiting with.

Lou's group exhibition 'Chronicle 106 - Louise Chen and Studio 106 Artists' will open at The Carlisle Street Arts Space at St. Kilda Town Hall on 6 February from 6-8pm.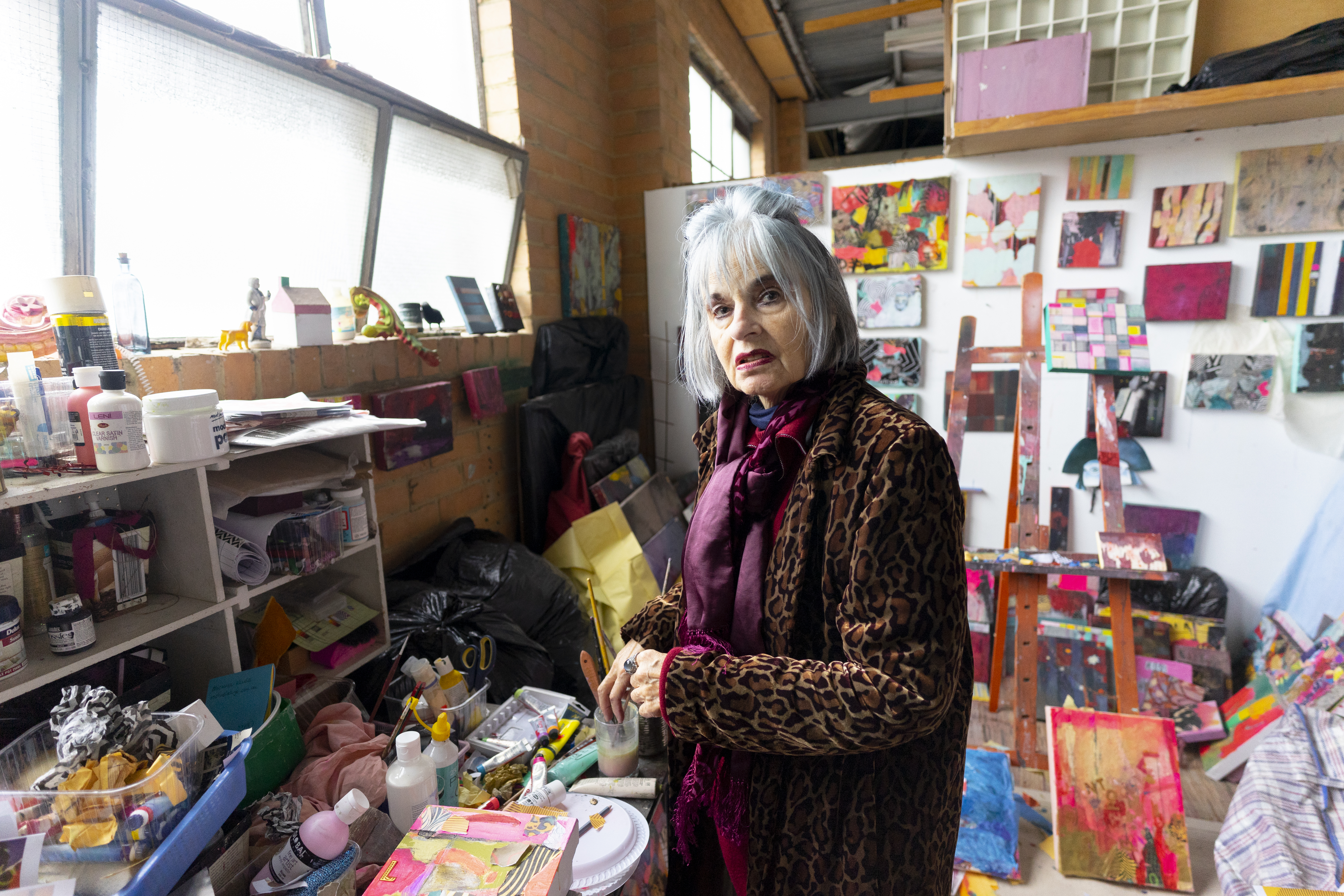 Image of Studio 106 artist Jose Wadelton by Louise Chen
Who are the artists at Studio 106?
Artist's Studio 106 is an independently run artist's collective, established in the mid 90s and consisting of working artist studios and a gallery space. It is home to over 20 resident artists, filmmakers and writers hailing from diverse cultural backgrounds and working across a multitude of mediums - including illustration, sculpture, painting, digital art, mixed media, poetry and fi­­lm. It's one of the oldest artist run collectives in Melbourne today. The building is up for redevelopment and the collective may be under threat of closure if they don't find affordable new dwellings close by.
What inspired you to document these artists through photography and video?
I started a portrait series with Studio 106 as part of my personal project for the year. I fitted this into the unit I was completing for my Advanced Diploma at Photography Studies College. Once I documented one of the collective, they introduced me to all of the artists, and creating a series from this was an organic process. Altogether I have documented 12 of the collective on stills and video.
I also knew I had my film unit coming up for second semester at PSC, and decided to Chronicle them on video.
From there, I put in an application to the City of Port Phillip to have a group show of my work with the artists I was documenting. After that I was awarded the gallery for our group show, I asked the artists all to participate, they agreed.
Image of Studio 106 artist Anthony Breslin by Louise Chen
How long has it taken you to get this up and running?
The project has taken roughly one year from mid-February 2019 to now to the beginning of our opening on 6 February at the Carlisle Street Arts Space located inside St. Kilda Town Hall.
You also got a grant for this exhibition, tell us about the process for this?
Yes. I applied for a grant with the City of Port Philip council and was successful. The grant has helped to cover some of the expenses of the gallery only, not including the cost of production. I have project managed this project but the artists have excepted me into their family as one of their own. I have now been made official member!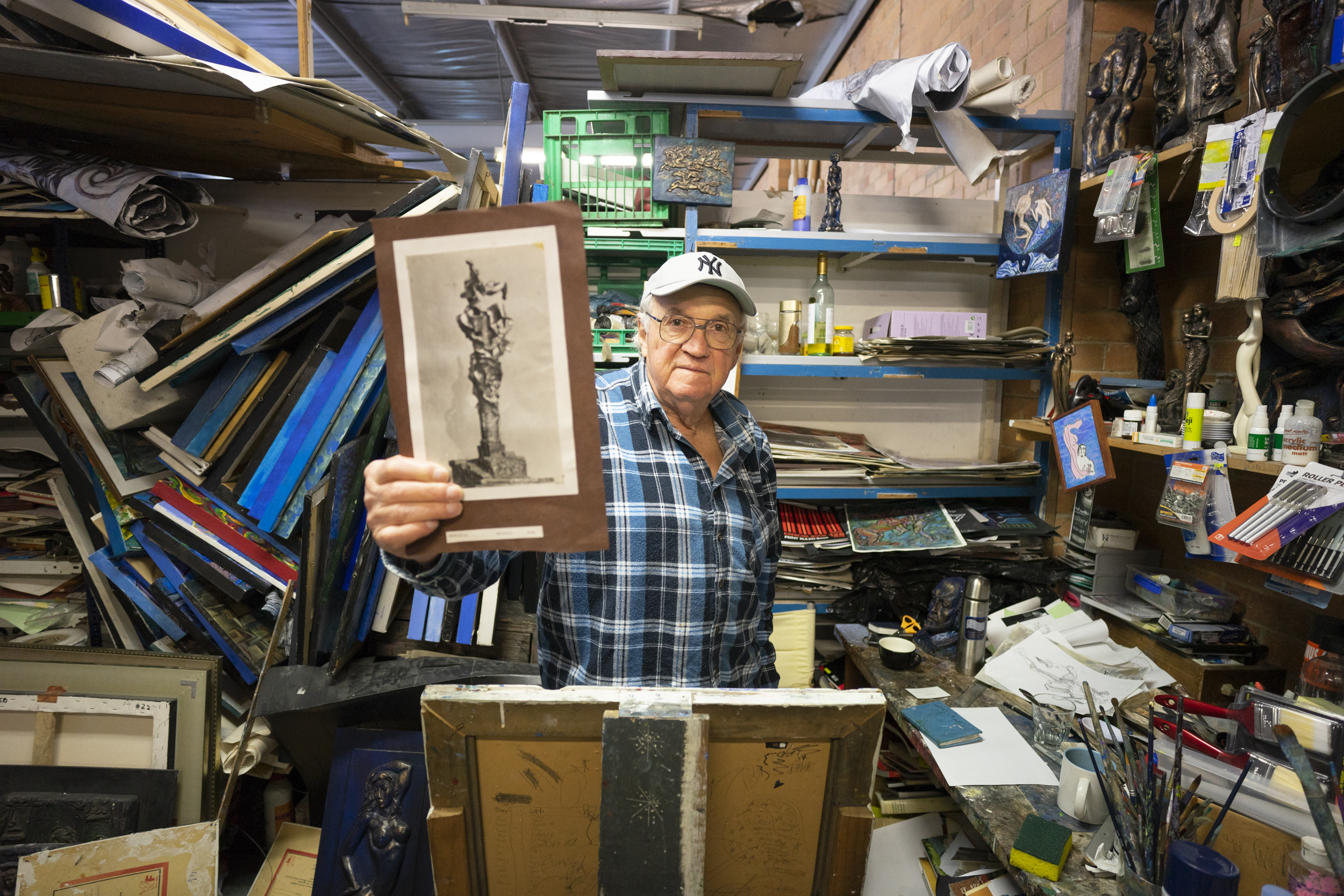 Image of Studio 106 artist Ruv Nemiro by Louise Chen
Since beginning this project, sadly one of the founding members passed away, tell us about him?
His name was Ruv Nemiro and he was a fantastic sculptor and painter. Ruv was originally from Russia where he was quite famous. There Ruv created and installed 60-meter brass sculptures that are still standing today. For Ruv, joining the collective was a way to meet and make friendships with Australian and International artists of different generations and cultural diversities. This also made it possible for hm to participate in art exhibitions and share experiences in Australia.
Ruv's work will be displayed at our group show. It is being represented by his son Alex who is also an amazing painter.
How did you approach making your film 'On a Mission with 106', which will on loop at the exhibition?
It's kind of an experiment for me, the first of its kind. I don't think I'll meet another bunch like the artists at Studio 106. I filmed, edited and produced it myself. It will be running on loop along with another artist's film from Studio 106 called Katrina Mathers.
The film is really made for this exhibition. It's a document of time to unify the gallery and capture the last months of the group as a collective. It's a story about the collective and community. We did it together.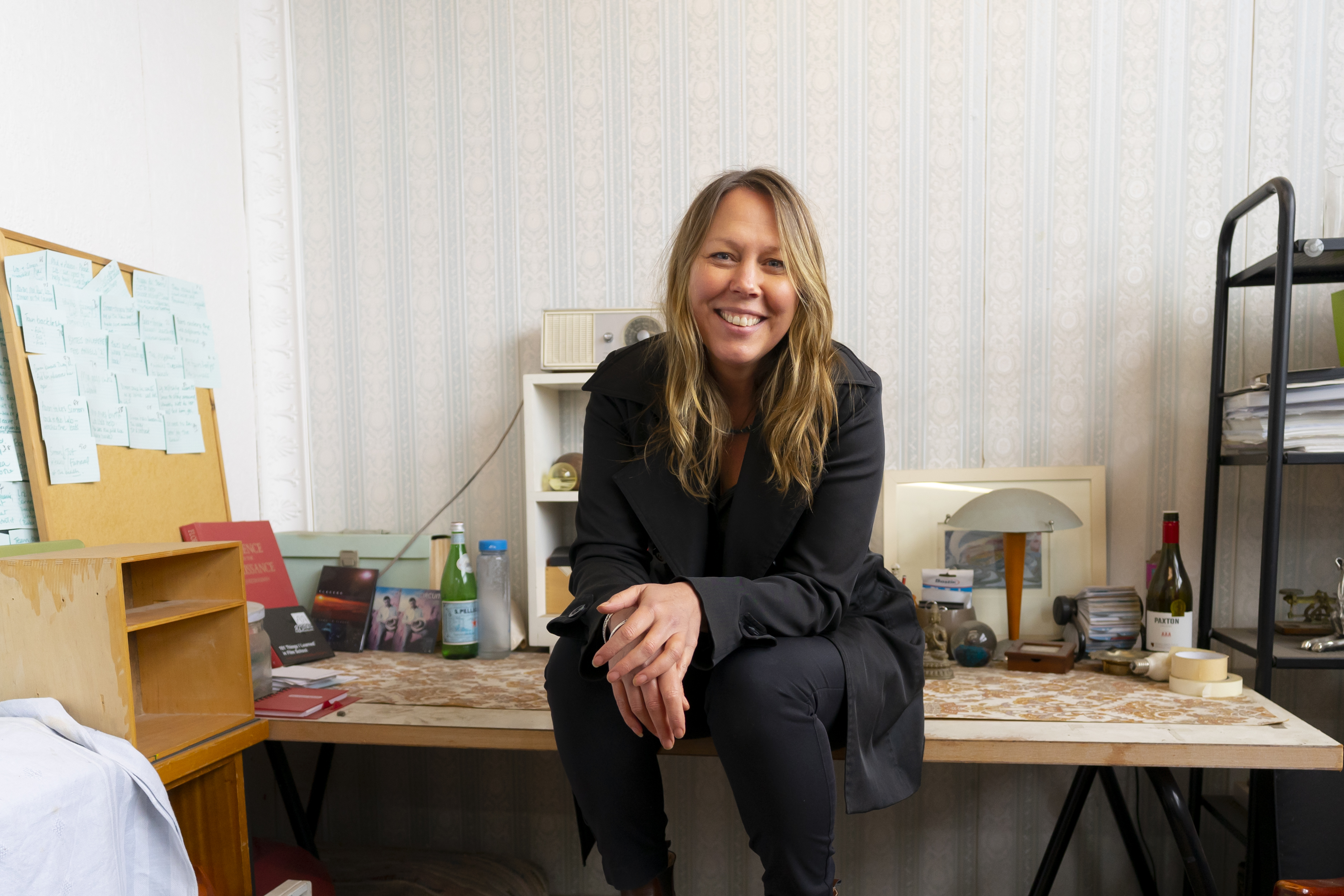 Image of Studio 106 artist Katrina Mathers by Louise Chen
What do you find most rewarding about this project?
It's been an amazing process to get to know people and develop friendships. The artists have opened their doors to me with loving arms in a collective spirt. Without them none of this would have been possible. They are an exceptionally talented bunch.
What is one of the highlights doing your Part Time Advanced Diploma at Photography Studies College?
I really enjoyed the film unit with Nic Kocher, and studio photography class with Mark Harper. They are very professional and patient teachers. For me, it's the wonderful teachers who really make the school. I'd like to thank Peter Hatzipavlis and Charlotte Vignau at the @theprintshop_psc for their help and amazing prints.

Please join Lou at her group exhibition 'Chronicle 106 - Louise Chen and Studio 106 Artists' on opening night at The Carlisle Street Arts Space at St. Kilda Town Hall on 6 February from 6-8pm.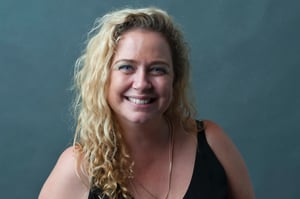 www.louisechenphotography
Image of Lou Chen by Melissa Stewart