PSC's graduate Jo Duck's career is on a roll. After graduating over 12 years ago, she is making a name for herself in the international fashion photography industry and art world. Currently, Jo photographs young up-and-coming actors, models and luxury fashion including clothing by Gucci and Prada. In addition, her images have been published in fashion's most elite magazines such as Harper's Bazaar and GQ. Not to mention, she's photographed advertising campaigns for the likes of Bonds and worked in London, New York, and L.A.
Jo keeps it real and talks about being rejected by magazines and how she stays driven. She also gives us insights into how to get work in the industry, photographing high-end fashion, and sustaining a meaningful and rewarding career doing what she loves.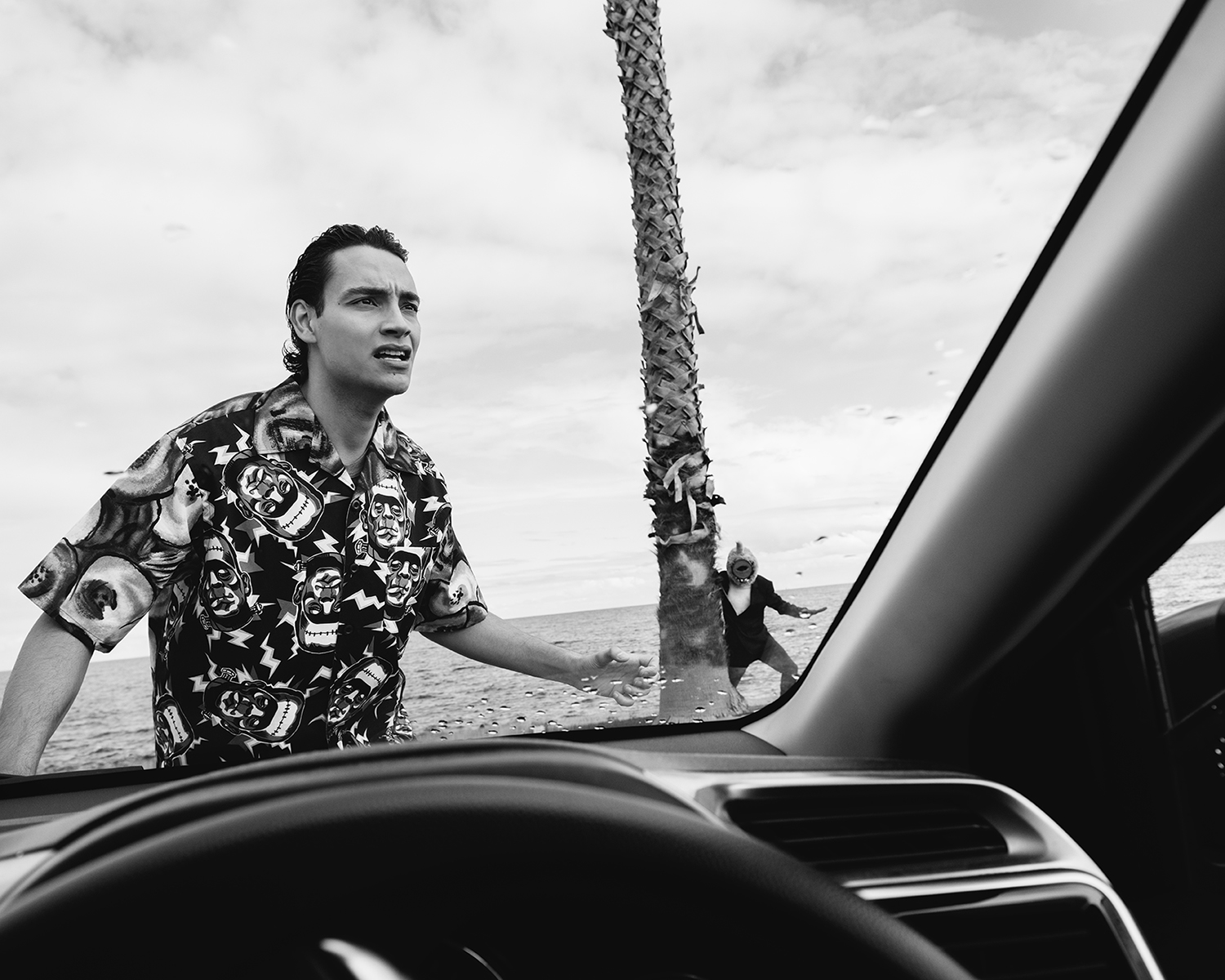 Image by Jo Duck for Doingbird Magazine
Tell us about the concept behind your fashion editorial with Doingbird Magazine and collaborating with Star Trek Picard's young Australian actor Evan Evagora (which just dropped last Friday on Amazon Prime)?
Evan's latest role is in the upcoming Star Trek television series alongside actor Sir Patrick Stewart. So I started looking at B-grade sci fi references from the 1950s and also the 80s. I've always been a big fan of B-grade sci fi and thought we could take some of the tropes from this genre and create an interesting story with Evan. Lucky for me, he was into the idea and we shot the story on the beach on an overcast afternoon, which quickly turned into a massive downpour so the final eight images were shot in just two hours!
How did this shoot with Evan Evagora come about - give us the backstory?
Evan used to be a model in Melbourne, and is now an actor living in L.A. Evan was back in Melbourne for a few days and his agent got in touch with me, and asked if I'd have any time to shoot with him. I wrote to Abby Bennett, the fashion editor at Doingbird Magazine, and asked if they would be interested in running a feature on the young rising star. She agreed, and I started to put some concepts together.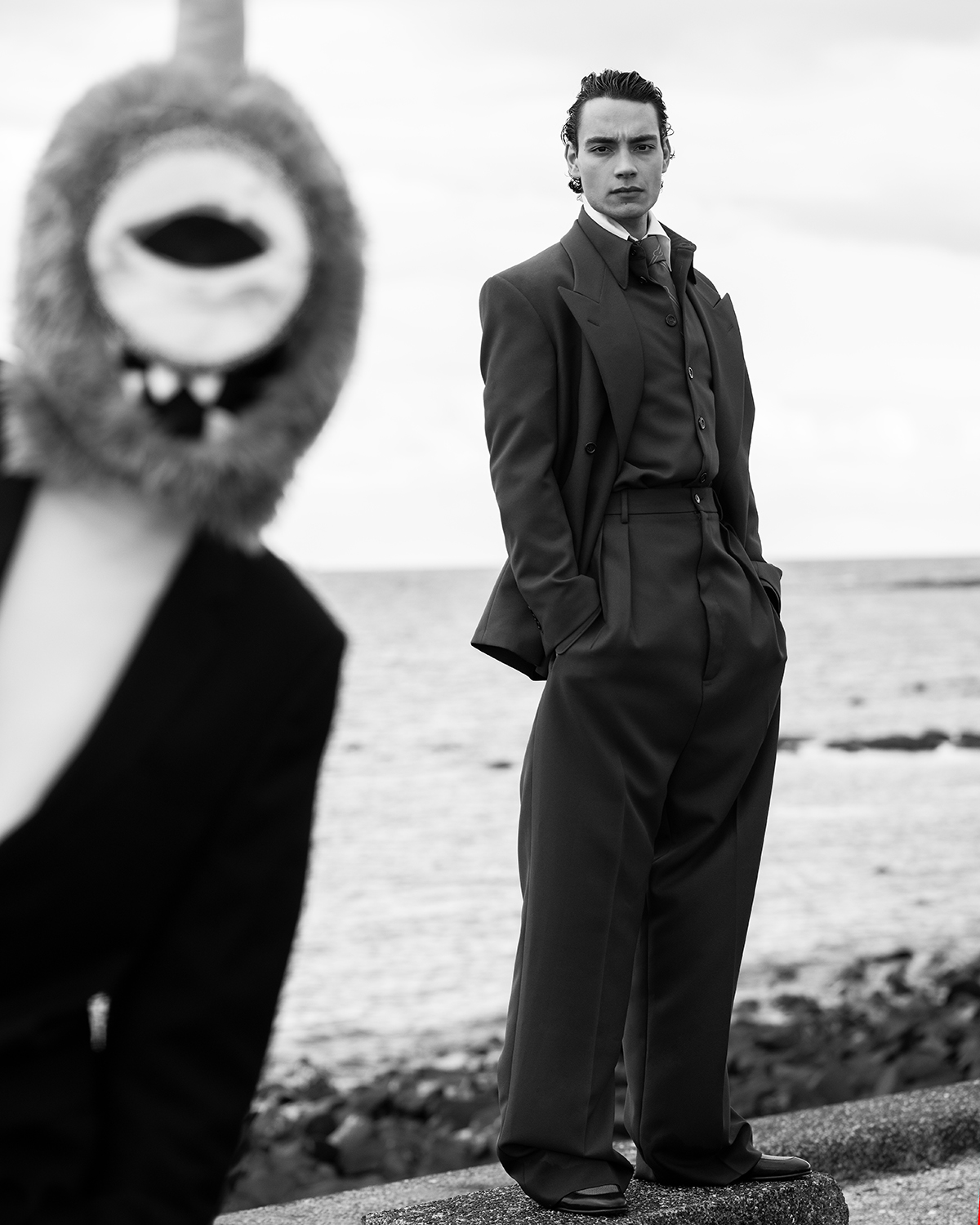 Image by Jo Duck for Doingbird Magazine
You work for some of the world's top fashion brands and magazines such as Harper's Bazaar Australia, GQ Australia, Monocle and i-D Magazine. Tell us a bit about your journey after graduating from Photography Studies College?

I graduated from Photography Studies College over 12 years ago, so it's been a long slow climb to get to the point where I can work with those titles. While I was at PSC, I was shooting for small magazines around Melbourne, mostly in the music scene. After I graduated, I continued working with these same magazines and musicians, and through word of mouth I was getting enough work shooting press shots and low-key editorials to get by.
As Melbourne is not a big city, I met a lot of young fashion designers just through the scene. We would collaborate on projects or I would shoot their look books etc. I stopped shooting music, but continued to shoot fashion and portraits for labels and magazines. I would also always be shooting my own editorial projects and submitting them to magazines. Sometimes they would get published, but often they wouldn't.
How did you deal with rejection and were you able to learn from it?
I was experimenting and learning as I shot, and also working with young stylists and hair and make up artists so some shoots were good, some weren't. I had a lot of rejection from magazines but this just gave me a good kick to hone my skills and create more interesting, more conceptual and more technical shoots.

Over time my work became more refined, I started to have more of a style, and through word of mouth I was getting more interesting and bigger work. I signed with an agency about five years ago, who helped me get more commercial work and also supported my personal work. I used to shoot a lot in London and have also shot in Paris, Istanbul, New York and Los Angeles.
Image by Jo Duck for Harper's Bazaar

How do you approach your fashion photography?

Fashion photography is very broad. I shoot a lot of editorial, this is what you would call my 'personal work'. It's commissioned by a magazine (either through myself directly or through a fashion stylist), and this is where I'm most conceptual. A lot of my ideas are actually pretty silly, but that's just the way my brain operates – and it makes me happy. I don't believe anyone could look at my more conceptual editorials and figure out the inspiration or idea, but that's the point really. I just want the final image to be something that couldn't have existed without a strange idea about aliens or Kylie Minogue or something.
Tell us about your commercial photographic practice?
My commercial fashion work is far less collaborative. I work to a brief set by a client or an ad agency. Some clients like the photographer to take charge and be involved with the casting and overall style of the shoot, but others just want you to follow the brief. I thoroughly enjoy working commercially, working on my editorial work and also working on less fashion focused personal work, which I'm beginning to exhibit.
Images by Jo Duck for a Bonds campaign
Tell us about shooting campaigns for Bonds?

Working with large clients is exciting, but is definitely hard work - booking the job gives you a bit of validation though! Bonds were great. The first job I did with them, they gave me a lot of creative freedom and allowed me to really lean into my style. I was involved in the casting and was pleased they were really into diversity for the campaign. The campaign went really well and was featured on big paste-ups all over the country.

Did you always want to be a photographer and/or a fashion photographer?

I knew when I was in high school that I'd like to be a photographer. I was very drawn to the arts, theatre and fashion. I considered studying fashion, but I figured if I became a photographer, I could still be working with fashion indirectly anyway, so I may as well be a photographer! I've also been lucky enough to shoot with Opera Australia, Melbourne Theatre Company and The Australian Ballet. My photography has allowed me to work with creative people in many industries I'm interested in, and I very rarely get bored.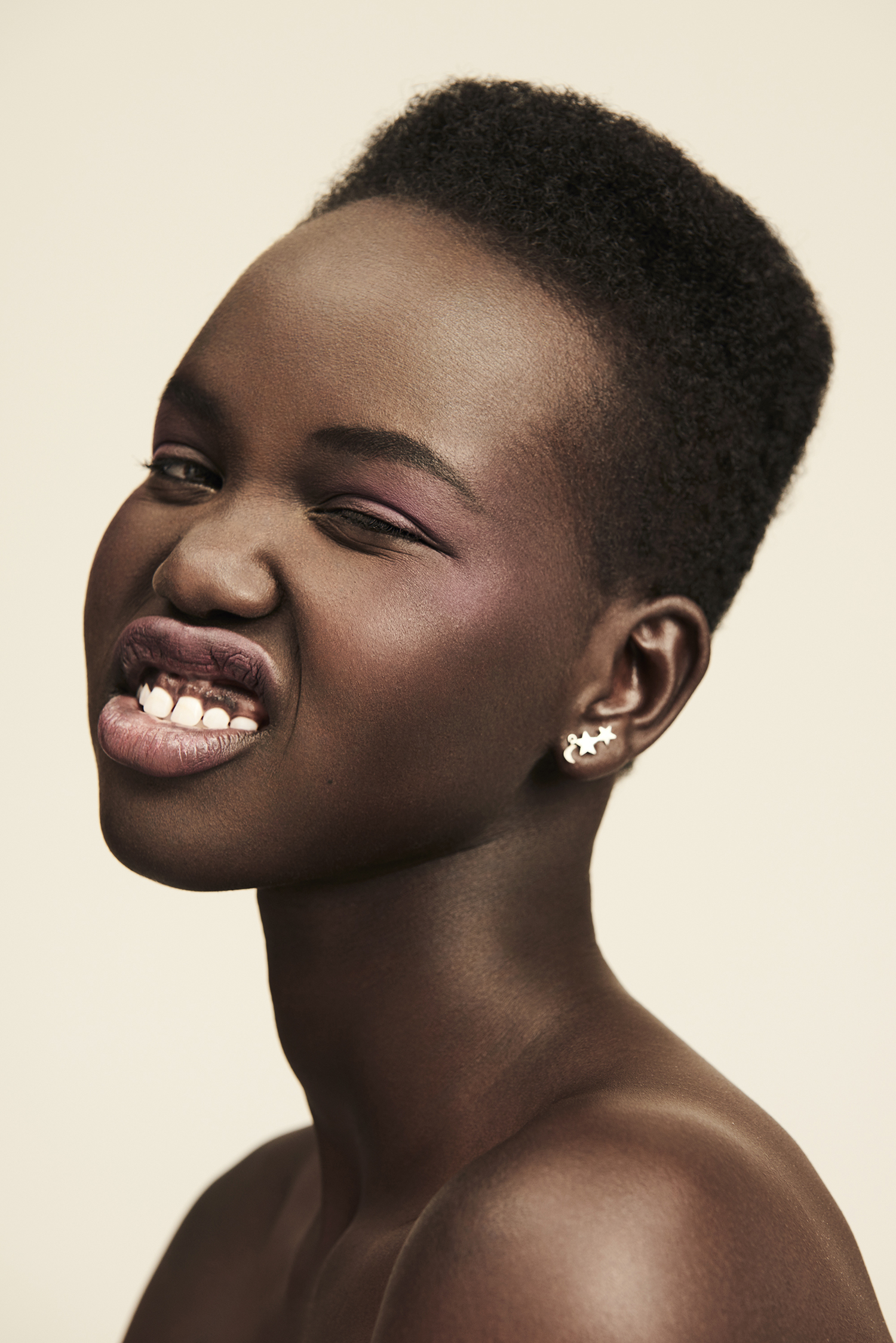 Image by Jo Duck of South-Sudanese-Australian model Adut Akech Bior
Why did you decide to study photography full time?

I only applied for photography courses after high school. I knew it is a competitive industry but I really wanted to give it a try. I'm not sure I had any plan in place incase I wasn't accepted, but luckily I was accepted at PSC – and thoroughly enjoyed my three years.
Give us some insights into the world of photographing luxury brands such as Gucci and Prada?

All the fashion in editorials is handled by fashion directors, fashion editors or stylists. Most of the time I'm not sure which brands are being used for each shot unless discussed prior. The stylists usually dress someone in a complete look, based on their brief (either set by myself as a photographer or set by the magazine), and they use the clothing to show their interpretation of the brief. There are usually a mix of brands involved in each shoot, however if a brand (ie Prada or Gucci) has decided the outfit they've loaned needs to be shot as a complete look, then we take that into account.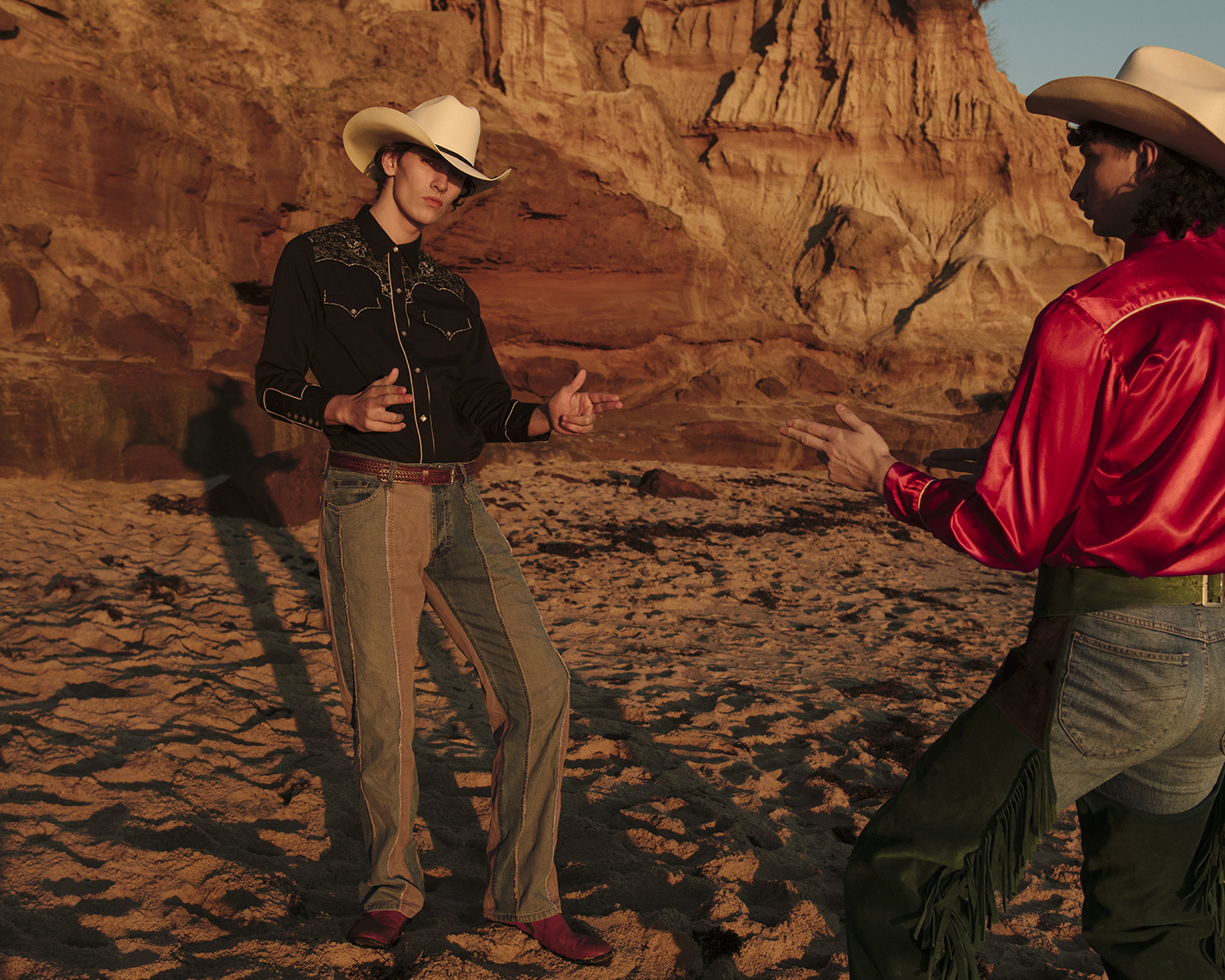 Image by Jo Duck from her series Romantic Boys
Tell us about your series 'Romantic Boys', an image of which was a finalist for this year's William and Wilfred Bowness Photography Prize – one of Australia's most coveted photography awards?

I had been working on this idea for a few years and shooting portraits in between commercial work and editorials. I was looking at the stereotypical idea of 'romance' as well as the tropes of 20th century masculinity. I decided to combine the two often paradoxical ideals together to create quite camp, sometimes sleazy but overall celebratory images of men. I collaborated with stylist Abby Bennett on the project.

The Centre for Contemporary Photography in Collingwood asked if I'd like to be in an exhibition - and I jumped at the chance and submitted my proposal to show 'Romantic Boys'. I shot seven new images for the show (using two images I'd already shot for the series) and created six new video works. I loved shooting this project, and was so honoured to show my work at the CCP, and also to have one of the images selected as a finalist in the William and Wilfred Bowness Photography Prize .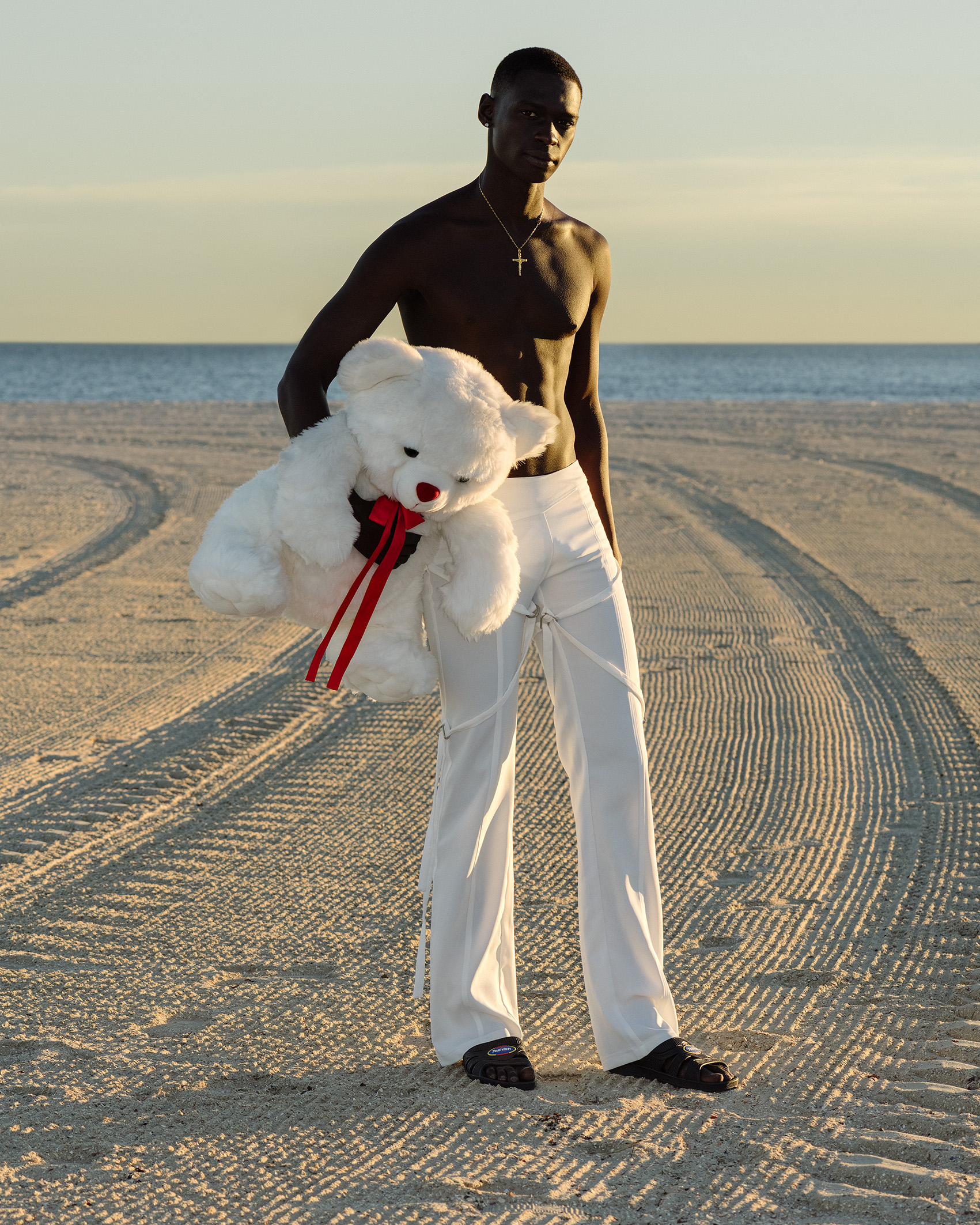 Image by Jo Duck, Finalist for the 2019 Bowness Photography Prize
What advice can you give our students about creating a sustainable career in fashion photography?

I think you have to really stay motivated as it can often feel like you're not getting anywhere. But if you keep producing work you're proud of, that's staying true to your voice and style (not imitating other people's work), the right people will eventually take notice!


After more than a decade in the industry, how do you stay driven?

For me it's about finding a good balance between commercial and personal work. When shooting nothing but commercial work, you can start feeling a bit creatively wiped. When the commercial work dies down, I take those opportunities to prioritise shooting personal work and collaboration. When an editorial is successful (ie it communicates the concept I was toying with) I get a rush of motivation and feel like this is what I'm supposed to be doing with my life. But of course, I need the commercial work to make money, so sometimes prioritising personal work can be tough!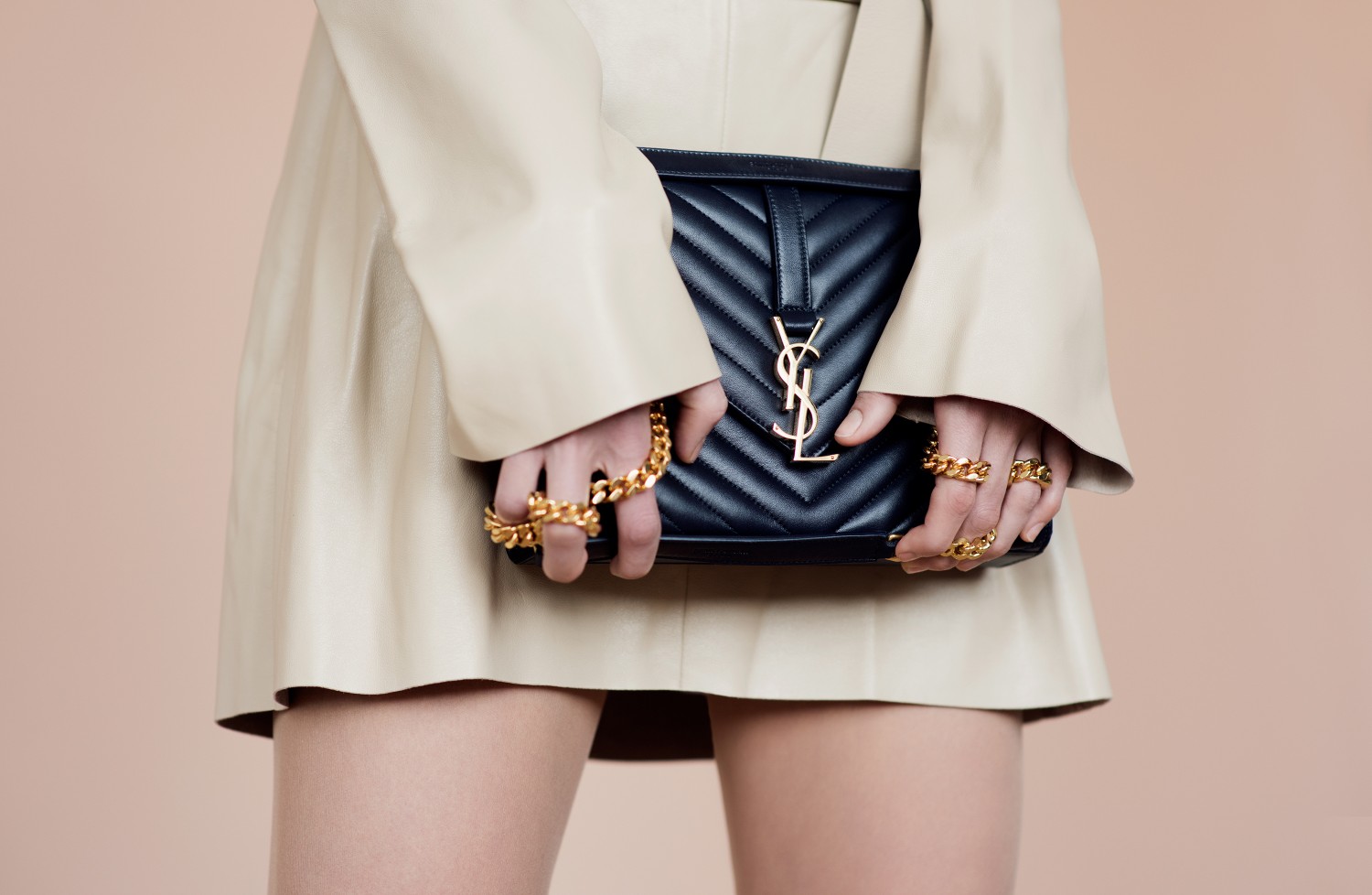 Image by Jo Duck
Would you recommend PSC to study photography full time?
I loved studying at PSC. I was 17 years old, straight out of high school and finally with a bunch of like minded people who just wanted to learn how to make incredible images. I enjoyed the variety of subjects, from art history to digital imaging. I also really loved working towards the final year folios, where you put together all the conceptual and technical aspects of what you've learned throughout the year to create a body of work in your own style. This is still what I do, but at uni I had six months to do it and now I often have six hours!