PSC's Master of Arts Photography Graduate Ahmad Sabra has won the Footscray Art Prize's Emerging Artist Residency Award for his video project 'Anthem'.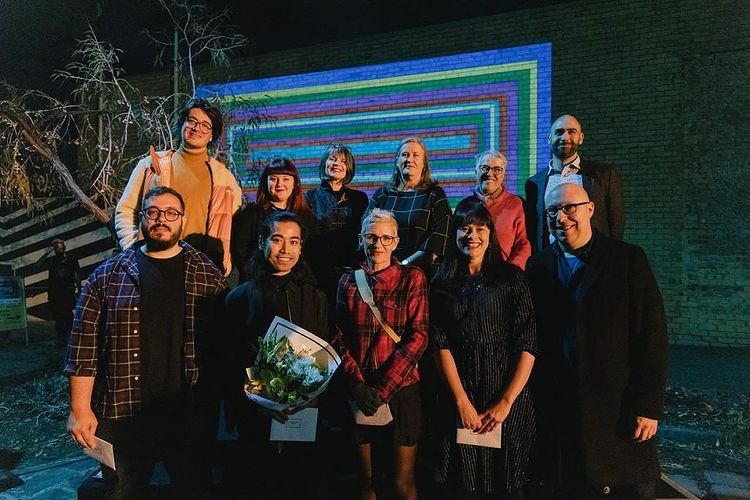 © Image by Jacinta Keefe of prize winners with Ahmad in the front row, extreme left.

Anthem, part of Ahmad's PSC Masters final project, responds to the growing fear of Muslims in Australia by examining how Muslims are perceived in contemporary Australian society and by exploring the mechanisms of prejudice – how easy it is to make assumptions and establish stereotypes and challenge the perceptions of viewers.

A free exhibition, displaying all shortlisted work, is on display at the Footscray Community Arts Centre until 5 June.