Here is the second piece of student work from our blog series, where we share published work by PSC's second year Bachelor of Photography students. Over lockdown in Melbourne, the class were introduced to new technology by teacher Stephanie Rose Wood, allowing them to photograph subjects anywhere in the world from home.
Stephanie's class were given a brief to interview and photograph subjects, which students had to respond to as working journalists in the real world.
We are delighted to feature PSC student Asif Hussein's assignment titled 'COVID Era in India' where he photographs and interviews subjects in Kolkata.
COVID Era In India – Asif Hussein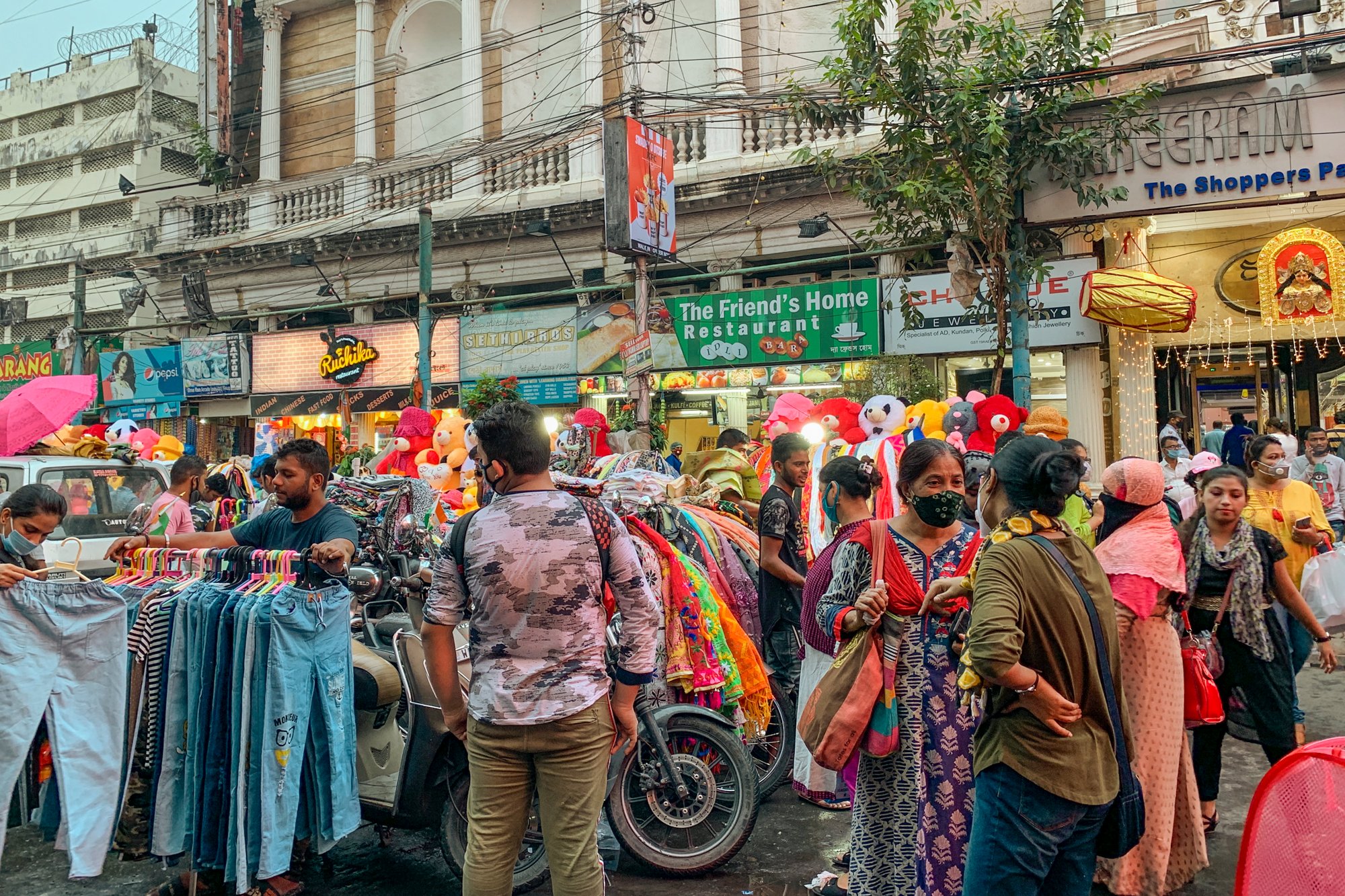 © Asif Hussein – Esplanade at KolKata, India. Life goes on as hawkers sell their wares.
This interview was conducted over multiple sessions remotely via an iPhone app called CLOS.

My seeker in Kolkata, India is a 17yr old student Aman Ali who tells a unique story of how a country with the second largest population in the world is managing COVID and how these actions are effecting its people.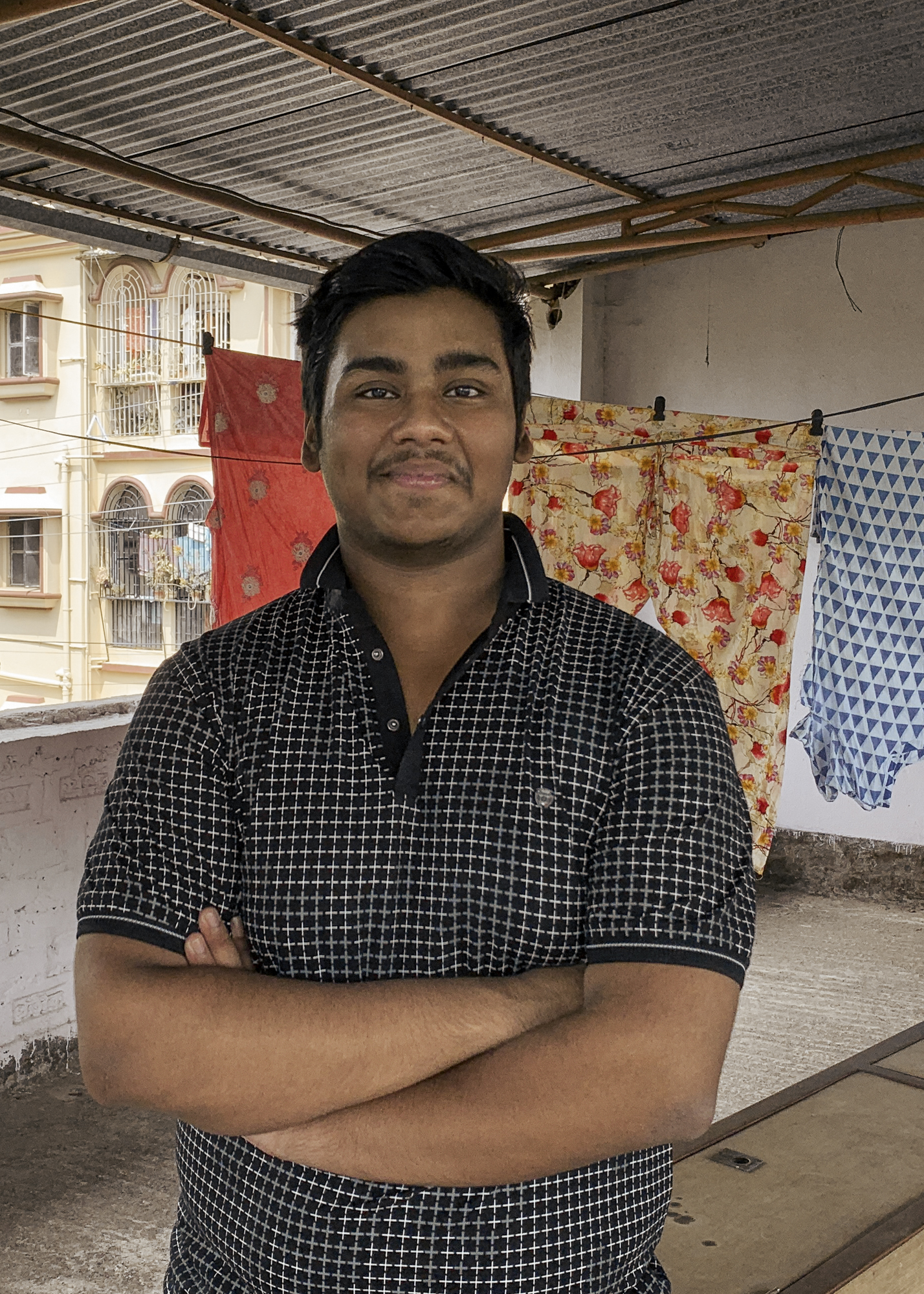 © Asif Hussein– Kolkata, India. Aman Ali 17, tells the story.
AH: How has COVID effected your lifestyle?
AA: Coronavirus is affecting us but life has to go on. For us students we have facilities for online learning but business owners have to open their shops because that is the only way they can support their family.
AH: What precautions do you take when you go out during the pandemic?
AA: During COVID we need to go out maintaining proper social distancing use hand sanitisers, wash our hands, wear face masks, face shields and do whatever we can to protect ourselves.
AH: How do you commute during the pandemic?
AA: Here in Kolkata, the Metro is the most convenient and cheapest mode of transport. The Metro controls the number of people boarding each train. We download an app and book our tickets according to the time slots available.
© Asif Hussein – Metro trains in Kolkata, India. Reservations required prior to boarding.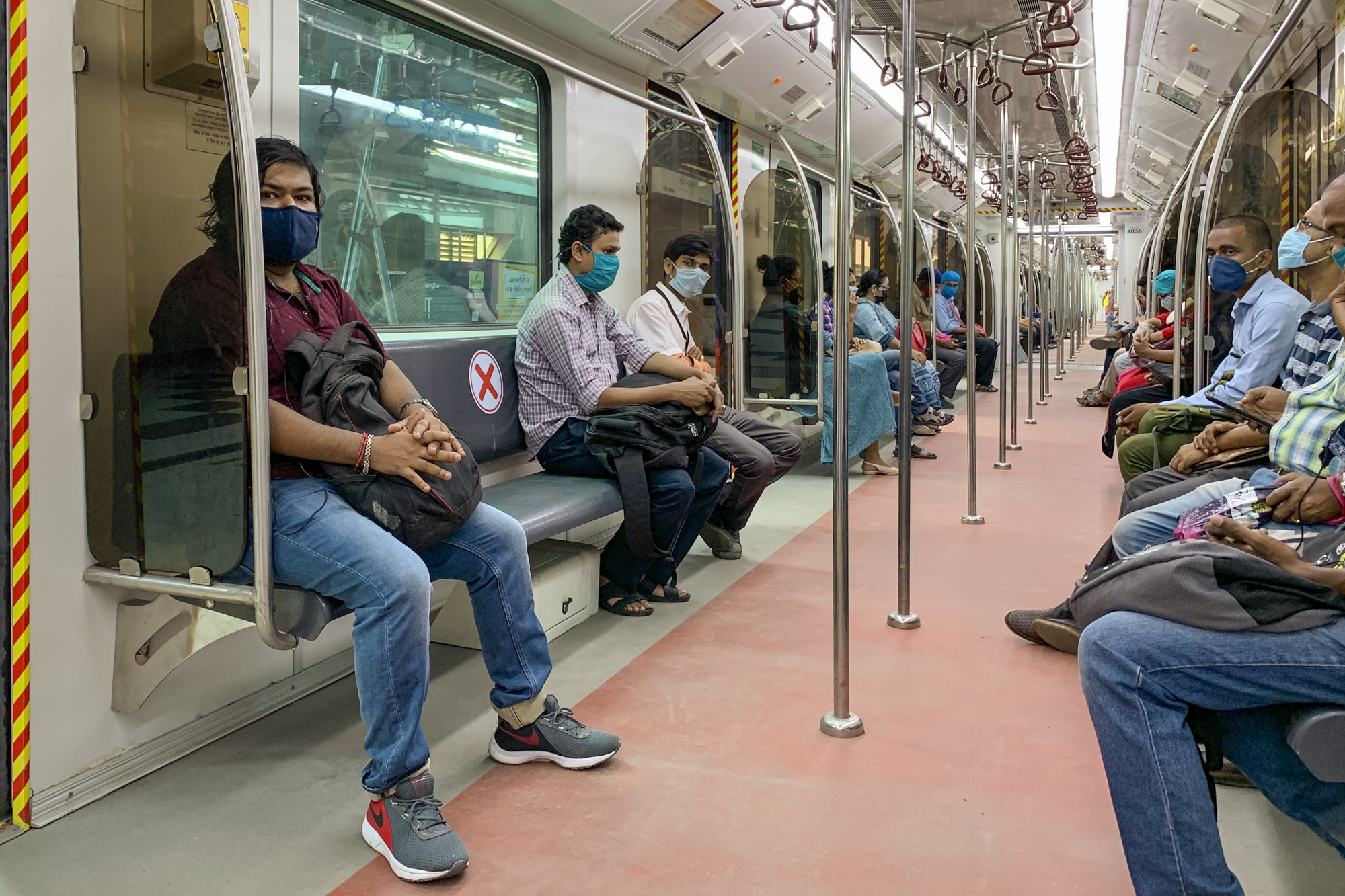 © Asif HusseinMetro trains Kolkata, India. Seating arrangement with social distancing in mind.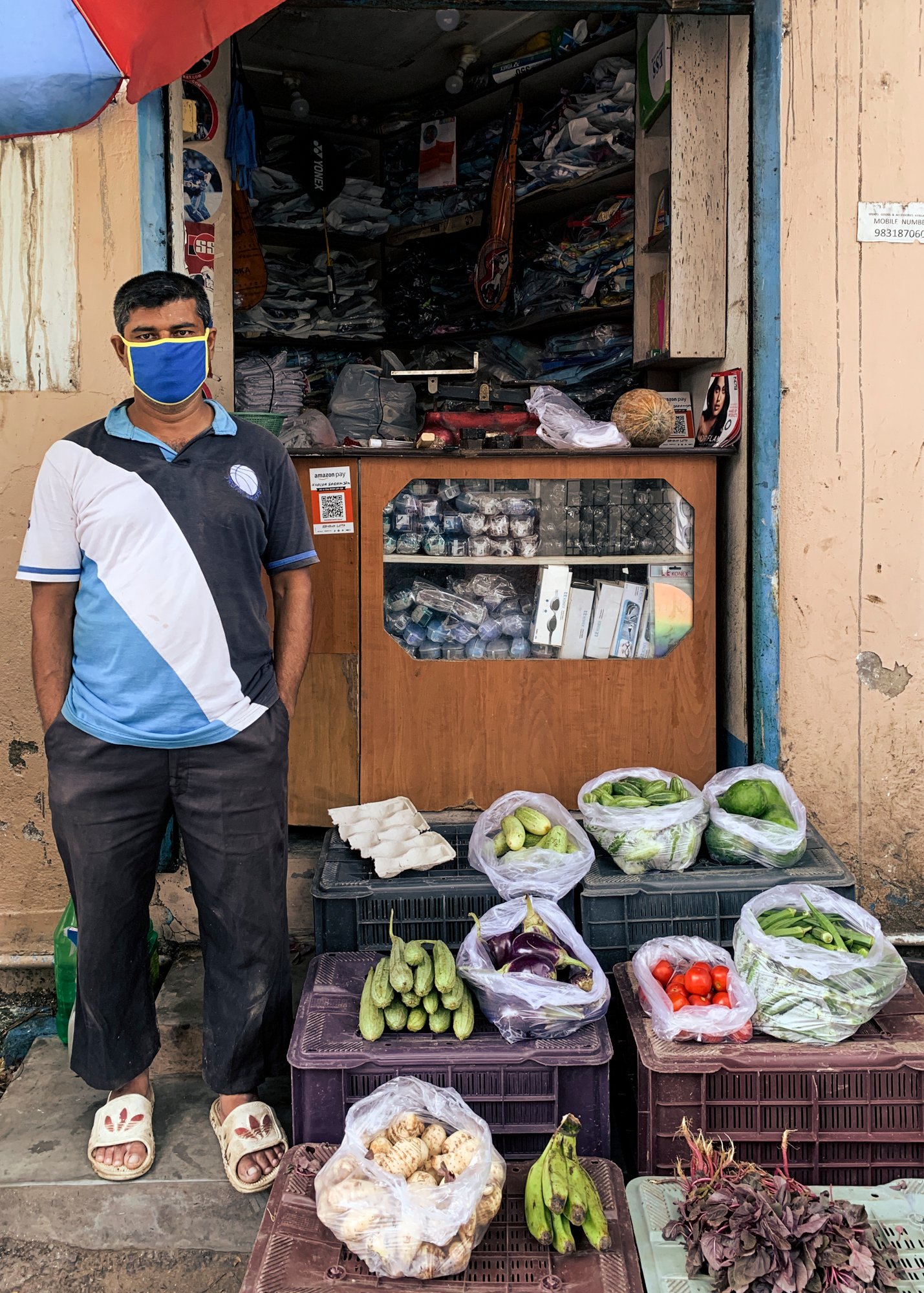 © Asif Hussein Kolkata – India. Local shop owner Elias Ali, 35 used to sell sports shoes but now sells veggies along side to make up for lost business.

AH: What is your name and what do you do?
EA: My name is Elias Ali, I used to run a sports store. Business is not good so I am selling veggies alongside.
AH: Do you have access to medical aid?
EA: When we have fever we do visit the doctor. There is no point being scared and staying home. We take the doctor's advice.
AH: What kind of help do you get from the government?
EA: We get rice and wheat from the govt but it's not possible to help everyone. I think the quality could be more consistent and we could use more help.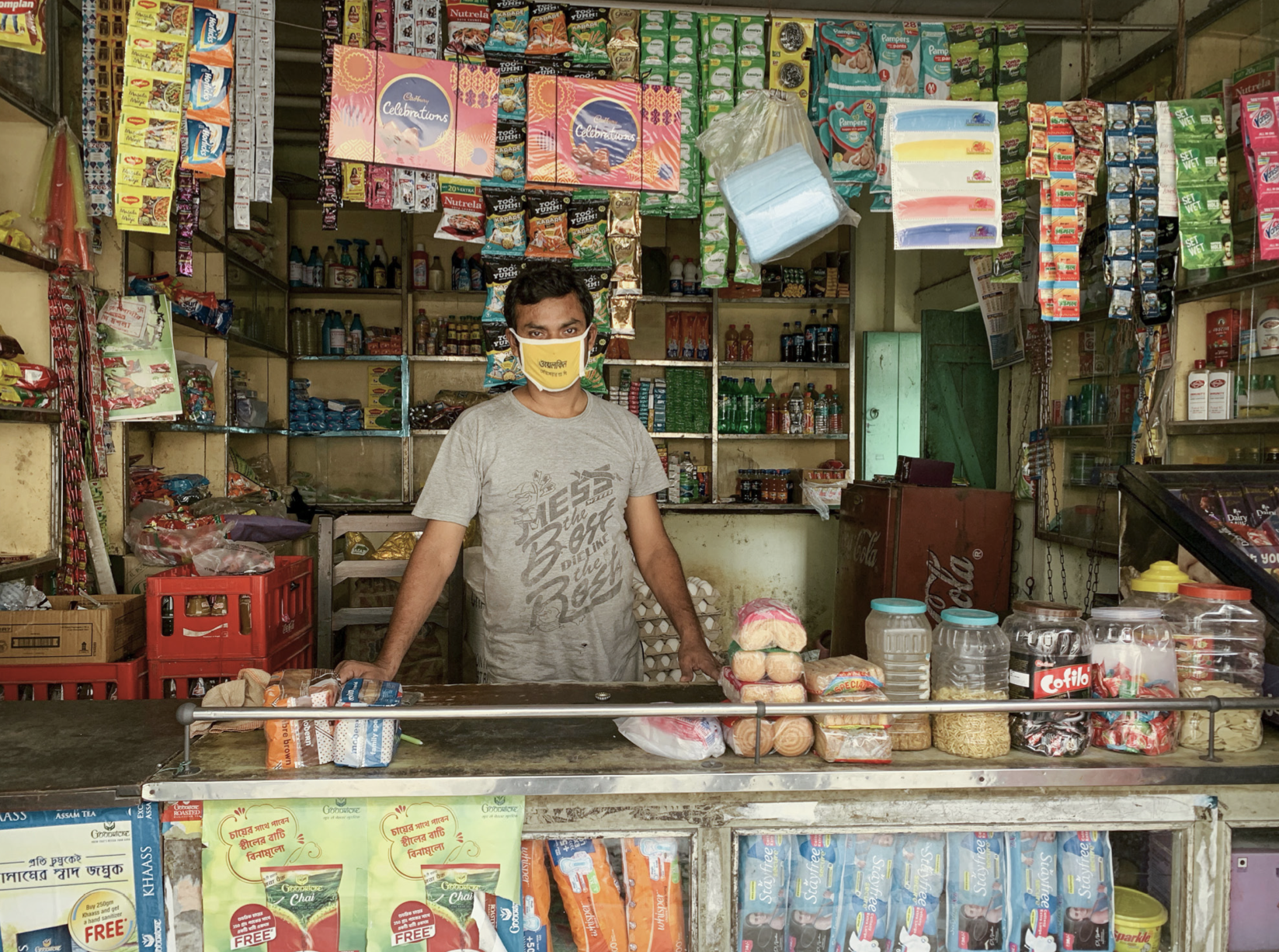 © Asif Hussein – Khoka (known by nick name) 30, General store owner open for business. Kolkata, India.



© Asif Hussein – Crowds just outside a clothing store at Esplanade in Kolkata, India.
Follow Asif on Instagram @asifhusseinphotography