Last Saturday 26 June was a very special day in the PSC calendar. It was a day we'd been anticipating for over a year. It was the day we finally got to celebrate the achievements of our graduated Class of 2019 who, due to last year's Government restrictions, had no choice but to graduate 'in absentia' in 2020.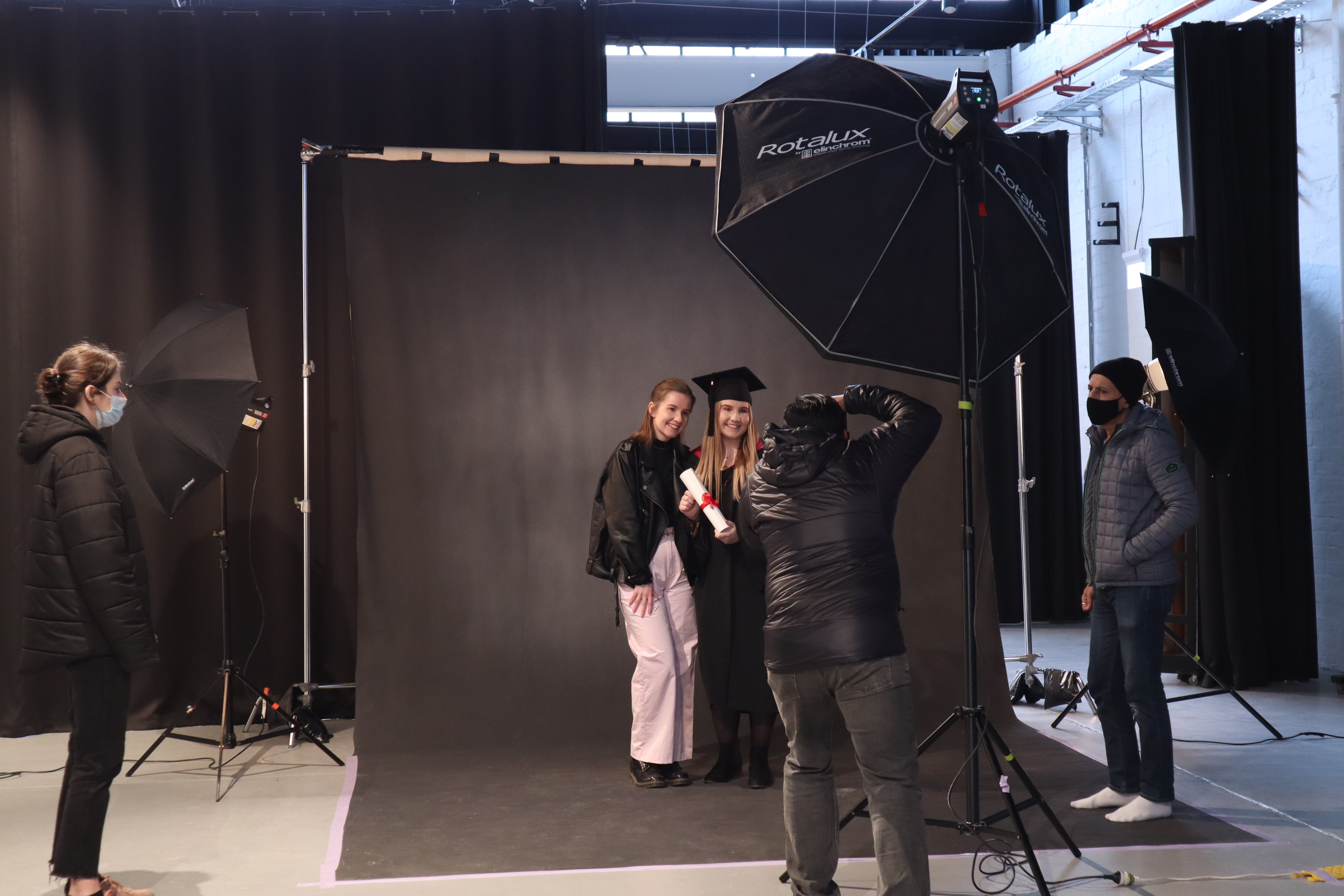 PSC's Bachelor of Photography 'Class of 2019' graduate Elizabeth Bysouth with her sister at PSC's studio.
Finally last Saturday (not without some last minute nail biting due to the recent lockdown restrictions on numbers able to gather indoors) we were able to welcome them to our new campus to celebrate their achievements alongside their former classmates.
Special guests attending the event included the Chair of the College Board, John Waters, PSC's Managing Director Julie Moss, PSC's Dean of Photography Studies, Daniel Boetker-Smith and our Senior Fellow Dr. Michael Coyne.
PSC's Bachelor of Photography Graduate Anessa Karina with her mother.
"We congratulate you on your achievements and know you have the passion and drive to keep learning, testing, growing as photographers. This never stops. You've chosen a creative and critically aware life – we look forward to seeing where it takes you, and we hope that PSC remains a part of that journey," Daniel Boetker-Smith said in his introductory speech.
Julie Moss welcomed the graduates and their families and friends to the new campus and spoke of our shared disappointment that their graduation ceremony had to be cancelled last year.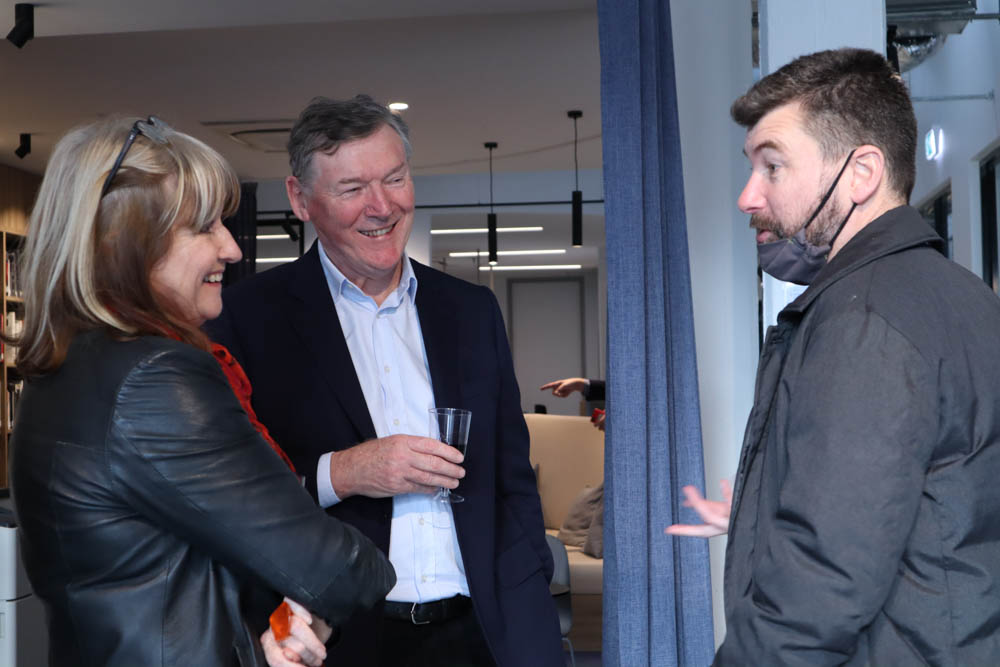 PSC's Managing Director Julie Moss shares in the celebrations with the College Board Chair, John Waters and Higher Education Course Director, Kristian Häggblom.
John Waters spoke of the College's determination to ensure that we provided an opportunity to bring the graduated Class of 2019 back together to celebrate. He also spoke of the importance of photography in capturing the special moment of graduation and how important these photos are in family memory and history.
PSC's Part-Time Advanced Diploma of Photography graduate with her family at PSC's studio.
"I'm grateful to have met such amazing people who helped and encouraged each other throughout our time at the College. Having the opportunity to acknowledge our accomplishments and gown up together was a special moment and important part in celebrating a pivotal chapter in our lives. Grateful that regardless of obstacles, we were able to make it happen," Class of 2019 graduate Elizabeth Bysouth told PSC.
It was wonderful to give our graduates the opportunity to have their photographs taken in their graduate gowns, which is one of the highlights of any graduation ceremony. Of course it was a pleasure to give them and their family members a tour of our new facilities, and safely celebrate their achievements face-to-face.