Congratulations to PSC's Bachelor of Photography First Year Convenor Sarina Lirosi, PSC's 2018 Bachelor of Photography Graduate Anna Gottlieb, and PSC's former Lecturer Mia McDonald for being shortlisted as a Finalist for the Olive Cotton Award for Photographic Portraiture presented by the Tweed Regional Gallery. #PSCCommunity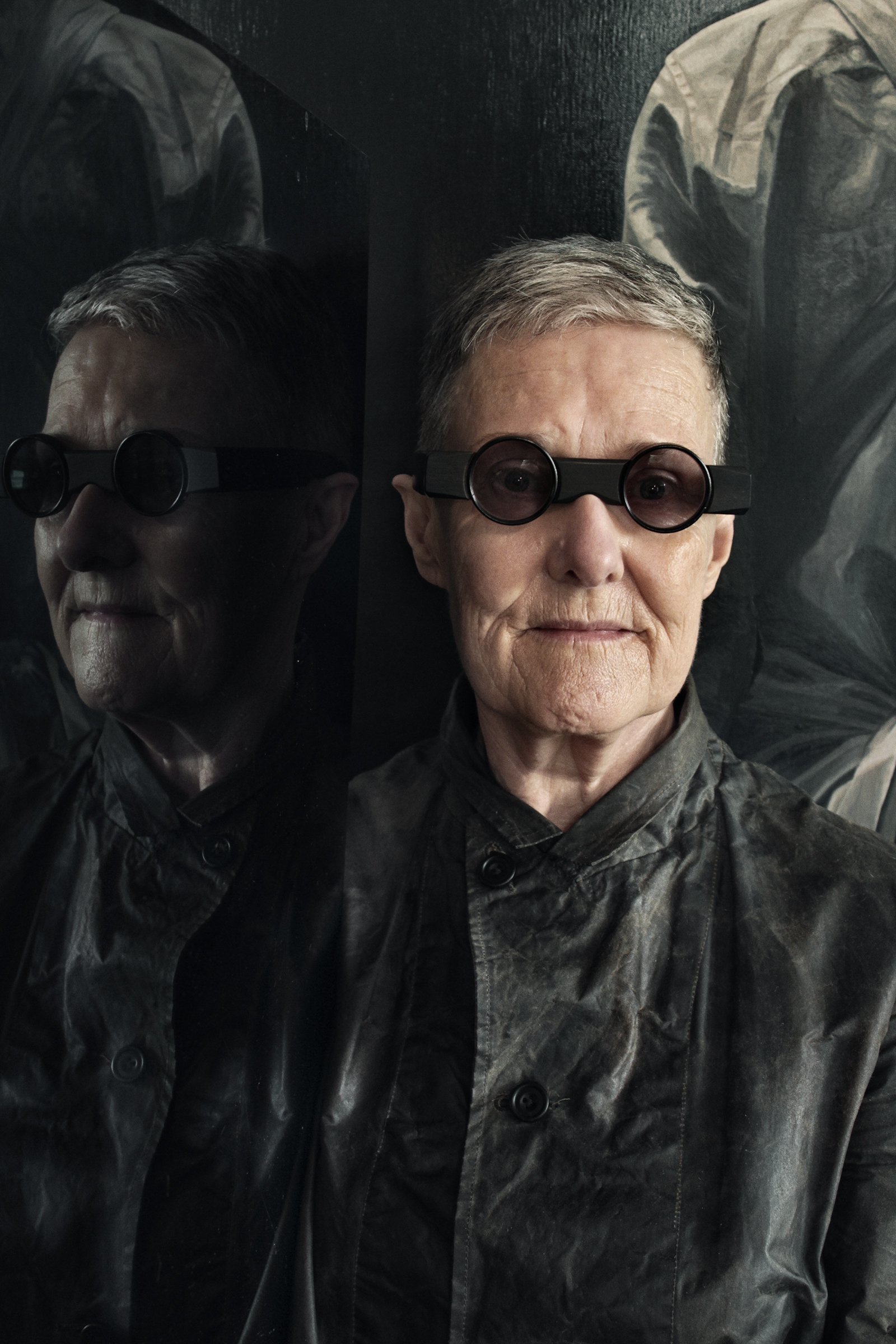 © Sarina Lirosi, portrait of artist Lynn Savery
PSC's Bachelor of Photography First Year Convenor Convenor Sarina Lirosi's photographic portrait is of Australian contemporary artist Lynn Savery.
"I photographed Lynn Savery in her studio in front of her latest painting, The Rainkeeper. Lynn started painting in 2018 and in the same year won the prestigious Doug Moran National Portrait Prize with her very first painting, a self-portrait," Sarina said about her subject.
"Lynn and I have been close friends for many years; she inspires me both personally and artistically. Her story reminds me that it is never too late to follow your passion," Sarina adds.
Image © Anna Gottlieb
"My father and I had a deep connection that was not diminished after he suffered a hypoxic brain injury, the result of a heart attack. As were his wishes, when he passed away, I had him cremated. I had no idea that afterwards I would struggle so much with this," says PSC's 2018 Bachelor of Photography Graduate Anna Gottlieb of Fox Cottage Photography about her selected image.

"He no longer had a place, something that helps maintain a connection with our memories. My father now remains in limbo, in a container, in a paper bag, in a cupboard and it is not where he should be. This is my father," Anna adds.
PSC's former Lecturer Mia McDonald was selected for her image of famous contemporary Photographer Bill Henson, which she had taken for the art publication Artist Profile.
Finalists for the Olive Cotton Award are selected from across Australia – and the winner will be awarded a cash prize of $20,000. The winning work is also acquired for the Gallery's collection.
The Official Opening and Award Announcement will be Live Streamed on Saturday 17 July at 5:30pm!
The exhibition runs from 16 July to 19 September 2021 at the Tweed Regional Gallery & Margaret Olley Art Centre in Murwillumbah, New South Wales.