PSC's Bachelor of Photography graduate Breanna Missen's final series 'The Forgotten Drought', focuses on the severe drought facing her home town of rural Gippsland, and the farming community. She talks about why she feels this issue has been neglected by the media and government, the hardships as a result of no rain, and the bleak future ahead for the people of the Wellington Shire District.
Breanna's work will be exhibited at PSC's Summer Exhibition this Wednesday 11 December from 6-8pm at PSC.
Image by Breanna Missen
Tell us about your series 'Sore Land'?
Sore Land is a documentary series focusing on the rural land of Gippsland that is currently experiencing severe drought and some of the lowest rainfall records to date. This series aims to expose the hardship of these conditions and how it is affecting my community, in particular the dairy farms and water catchments in the Wellington Shire district.
Is this affecting your family?
My family has been living in Gippsland for five generations, coming from a dairy farming background. Currently my uncle runs a hobby farm which has been directly affected by the drought with a lack of water for his animals and an enormous increase in the price of fodder. Living in a rural town means you know just about everybody, so these conditions are taking a toll on a lot people in my life.
Image by Breanna Missen
What kind of hardships are farmers and the community facing?
The larger farming businesses in the area including sheep, dairy, beef and veggie farms are copping the drought the hardest. When the dams run out of water and the bores are dried up it means businesses have to buy water which comes with a hefty price tag. Alongside the issue of water, fodder prices quickly skyrocketed as the land stopped producing nutritious feed for stock as the land became dry and barren. Fodder and water expenses make running a farm difficult and it quickly becomes too costly to operate resulting in farms selling their stock at below market prices just too keep the business afloat.
Explain to us how severe this drought is?
When the local water catchment fell to 5% during farming irrigation season, a ban was enforced on the usage of the remaining supply due to algae contamination in the water. Algae is very harmful to stock and cannot be used on leafy vegetables so the remains of the catchment became useless to struggling farms. This meant there was no water for farms to buy at all.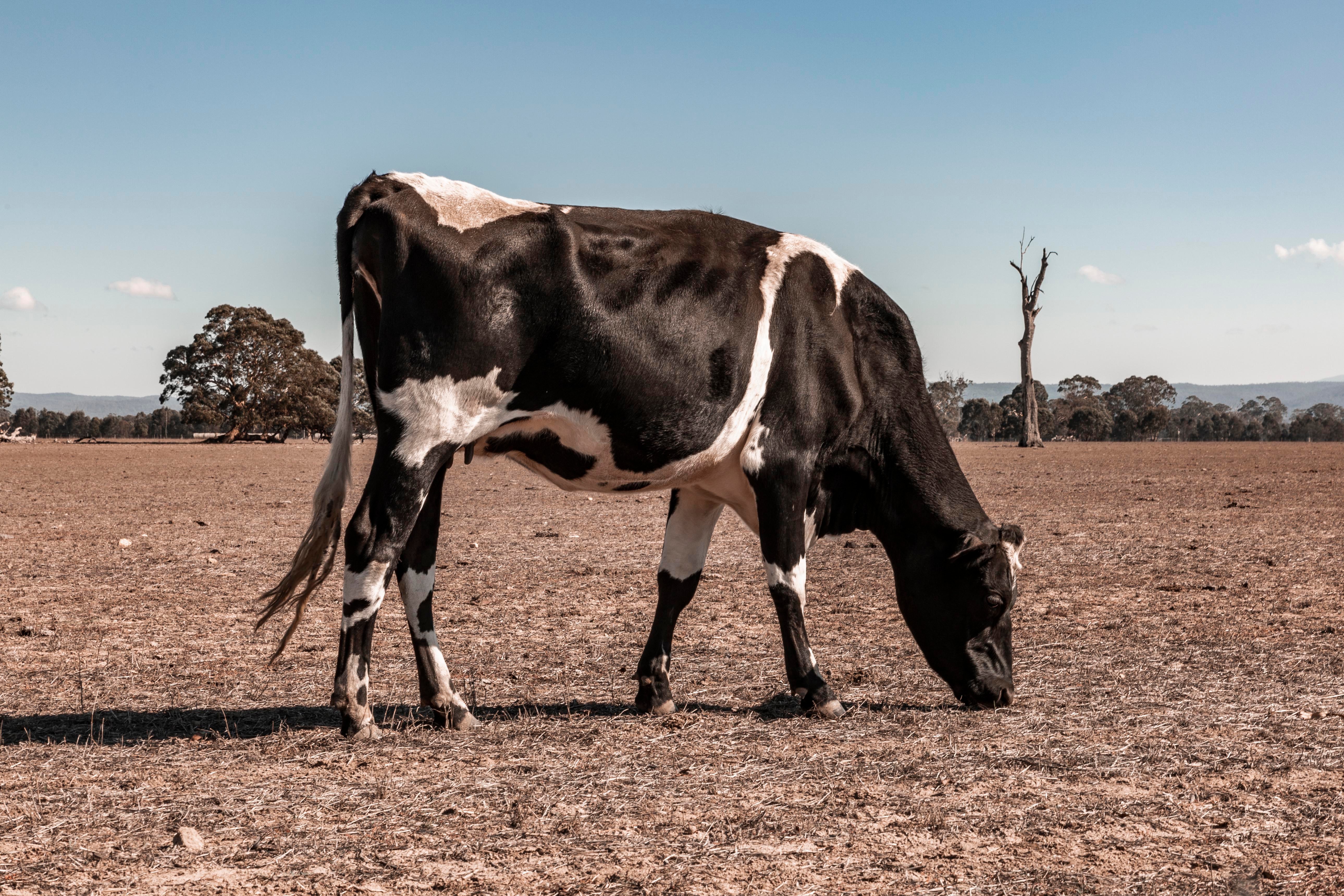 Image by Breanna Missen
What kind of support are farmers getting?
Most support for our farmers comes from the community and local organisations that aim to raise money and provide bales of hay to struggling farms. Some of our fundraisers have involved 'Parma for a farmer' and 'steak for a mate' which saw proceeds from local pubs going towards helping donate bales of hay. Other organisations such as 'Need for Feed – Disaster Relief' are run by Lions club members in Pakenham who do truckloads of hay to areas that need it throughout Victoria and New South Wales.
As for Government support, it has been really disappointing for farmers in the area. The biggest grant given to the area was for drought prevention which involved open water channels being replaced by large concrete piping to prevent water evaporation and leakage. While this is a very necessary procedure, it isn't helping farmers who are in the middle of a vicious drought. Smaller grants have been dished out by the government but under conditions that the grants are only available to farming businesses and the business must match the grant dollar for dollar.
Image by Breanna Missen
Why is your series called the 'Forgotten Drought'?
Local member of Parliament Danny O'Brien bought to our attention that there has been no visit from Premier Daniel Andrews in the area (but has visited a town just 30 minutes away) to see firsthand how bad the conditions are and how much of a need there is to help. The drought was given the label the 'Forgotten Drought' by locals due to the lack of media attention resulting in a lack of widespread knowledge of the conditions. There has been coverage of drought in New South Wales as they are experiencing the same, and in some cases even worse conditions than here in East Gippsland so there has been more of a focus on them. Unfortunately for us, it has resulted in some neglect in the media that it is also happening on a more local level.
Does the future look bleak?

As for next year, conditions are looking pretty dismal. It is expected that it will be a very hot and dry summer, so we can expect similar conditions to this year unless we get an ample amount of rain to saturate the water catchment and the land. Unfortunately summer here in East Gippsland means bushfire season and with the landscape being bone dry for most of the year, bushfires pose a real threat for everyone here as we head into the warmer months.
If conditions continue to stay dry over next year, some of these areas will be heading into their third and fourth year of drought so farmers have been preparing by building more man made dams on their properties, and just praying that we get enough rain to fill them. Tight water restrictions will also be put in place to ensure there's enough water to get them through to winter.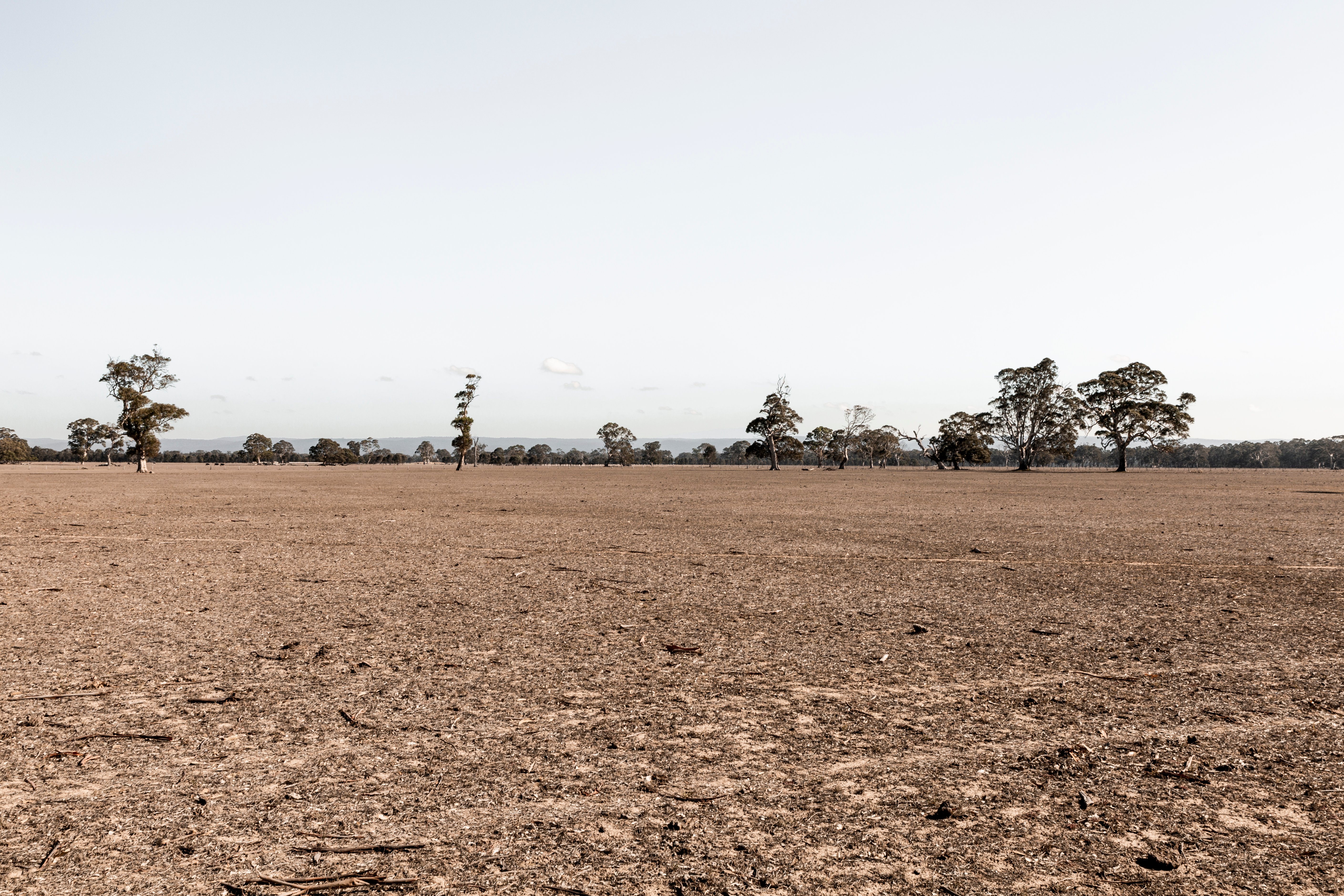 Image by Breanna Missen
Why did you decided to study the Bachelor of Photography?
I've wanted to be a photographer since I was 12 years-old, so it was a no brainer that I wanted to study photography after high school. For me personally I was drawn to the Bachelor degree, at Photography Studies College, because of the small class numbers, and one-on-one time with tutors. It was also important for me to be able to major in Photojournalism as my passion lies within storytelling and getting important issues across to a wider audience.
What did you enjoy the most about this course?
For me, what I enjoyed the most about doing the Bachelors was the opportunity to set up our businesses, creating our logos, websites and social media platforms. I also really enjoyed learning the business side of the course. I think this sets PSC above the rest, it allows you to have an understanding of how to run a business once you finish your studies.
Image by Breanna Missen
Would you recommend PSC?
I'd recommend PSC because of its tight knit community and support network, you're not seen as just a number. The relationships you build throughout your time there become important in establishing networks to help you outside the PSC community.
Are you excited about exhibiting your work with your peers at the PSC summer exhibition?
I'm stoked to be exhibiting my work with my PSC peers, it's been exciting to see everyone's work come together over the past year. Lots of hard work has been put in so it's really rewarding to see it all come together for everyone.
Join Breanna and her peers for their Summer Exhibition this Wednesday 11 December from 6-8pm at PSC (65 City Road, South Melbourne). Register for free here: https://hubs.ly/H0m6yGb0
Donations to Need For Feed Disaster Relief: http://www.needforfeed.org/donate.html
Website: www.momentsbybree.com.au
Instagram: @moments_bybree
FB: Moments by Bree
Breanna exhibiting her series at the Centre For Contemporary Photography