Mandarine Montgomery, PSC's Communications and Future Students Coordinator, took home the Ilford Trophy for Highest Scoring Print (97/100) at the 2019 Australian Professional Photography Awards last week. Her work 'Waiting for the Rain' is a surreal and haunting landscape referencing drought in Australia. She talks about her award-winning image, the judging process, and why social media 'Likes' are not the same as having your work critiqued by professionals.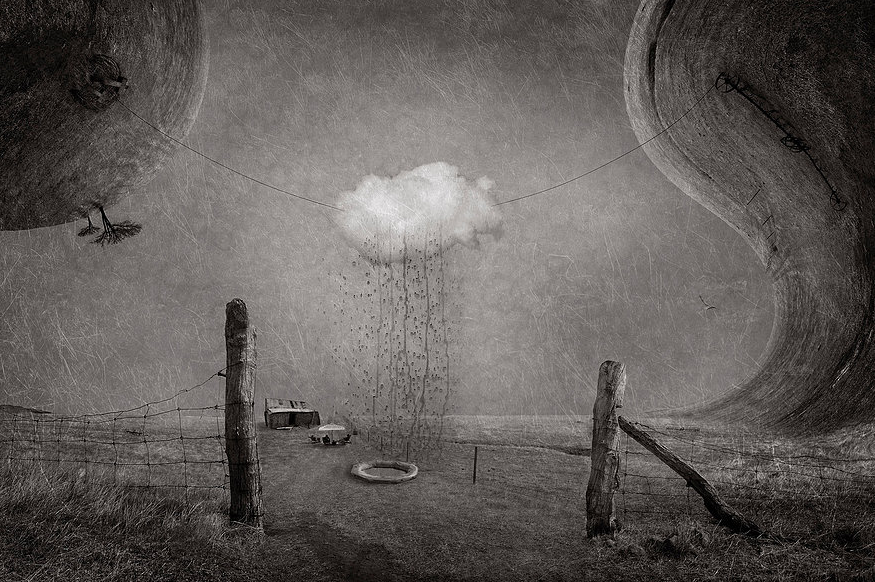 What inspired 'Waiting for the Rain'?
I recently went on a weekend break to Kangaroo Island. I was captivated by the parched yet raw beauty of the landscape, and it inspired me to create an image about drought and how people have to adapt.
Tell us about the process behind creating the final image?
Once I had selected the main photographs, and had a concept in mind, I hunted through my other files to find elements that helped tell my story – the wading pool, the cloud, deck chairs and Leunig type rain. All of the elements are my own photographs, including the texture overlays, taken fairly recently (within the last one or two years).
Why did you choose black and white?
I was editing the image in colour and it just didn't feel quite right even with some desaturation. The instant I turned it monochrome was an "aha" moment. It completely transformed the feel of it.
How long did it take to complete?
Some of my final images take weeks to produce as there are hundreds of layers. This one was relatively fast, taking only a week or two and only using around 14 images edited in Lightroom and Photoshop.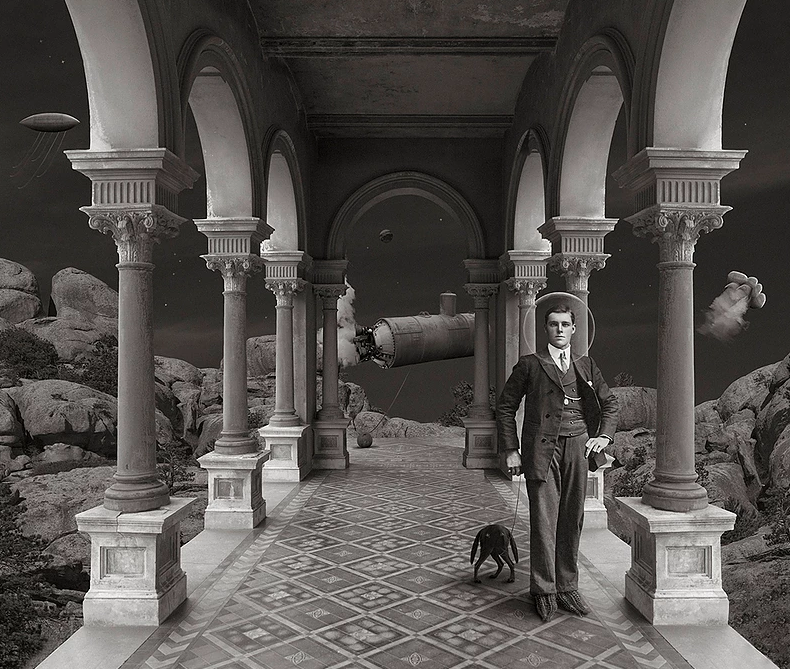 What advice can you give to our readers who want to enter the APPAs?
The APPAs are something I have been entering for over a decade. I would glue myself to the judging rooms all day and watch and listen to all the images being judged. While I didn't agree with everything the judges said, I gained valuable insight into how to improve my imagery, and in the end, those judges were pretty spot on, because when I revisited images down the track that didn't score well, I realised they weren't as good as I had originally thought.
So being critiqued by industry professionals helps train your eye?
You just spend so much time working on your own images, that sometimes you can't see the wood for the trees. You have to start somewhere and getting proper feedback from professionals is vital. Too many people rely on social media "likes" and this is not necessarily an accurate representation of where you are at in your technical and creative ability.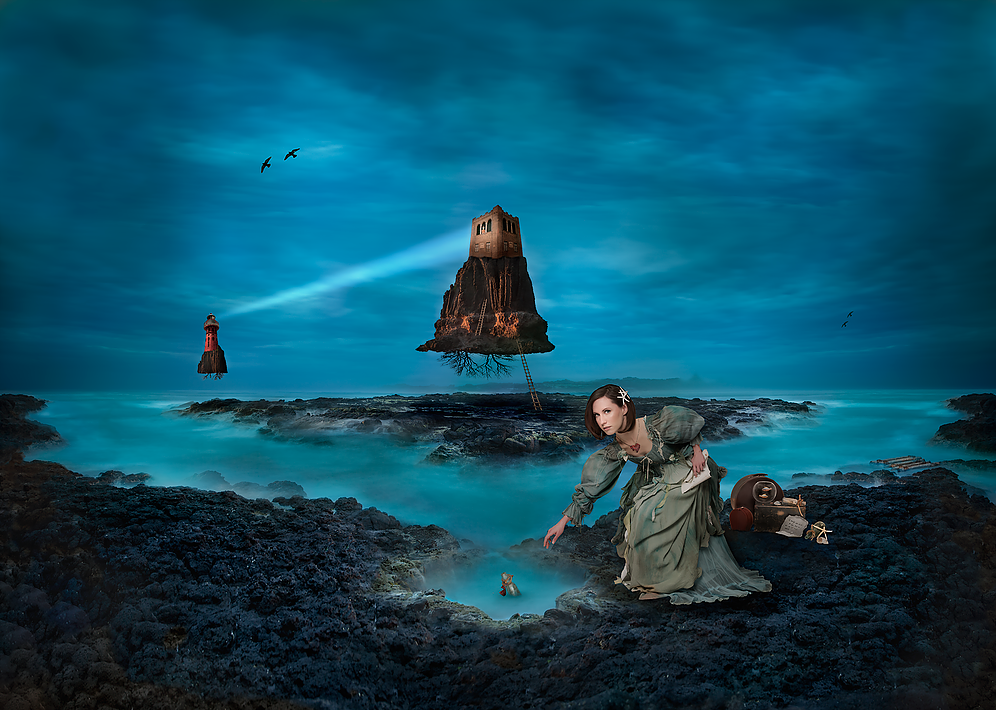 Why do you think students, teachers, graduates and staff in Photography Studies College's community win so many awards?
That is simple to answer. Photography is ALL we do here. We are immersed in it, with access to industry, exhibitions, mentors, job opportunities and very helpful tutors. Most of the staff are working professionals, the classes are fairly small for lots of one on one, and it is a very supportive and fun creative community. You almost learn by osmosis. I am always so inspired by the images the students create here, and without a doubt I can say if you want to learn photography, creativity, camera skills, make lifelong friendships, forge a career change, or just try a new hobby, this is the place to be!
Our students also get a rare opportunity to be prepped for the APPAs, tell us more about that?
We have critique nights for the awards too where the students bring in images they are thinking of entering and we give them feedback on how they can improve their images to get those few extra points. It always gives me a thrill to hear what the other judges say about their work, even though I am not able to judge those images in that instance.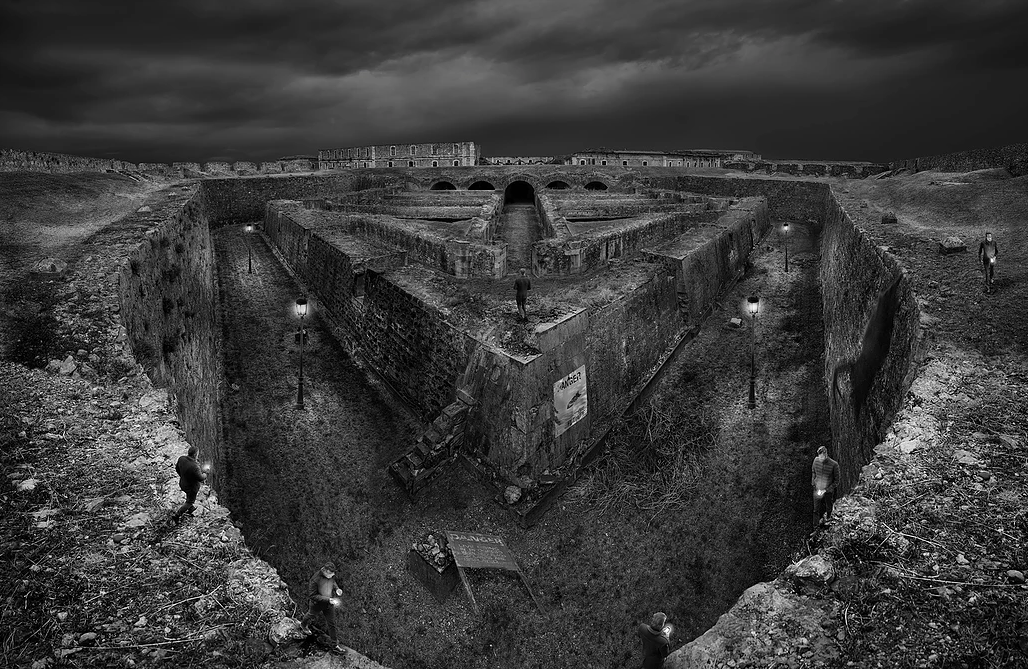 Our students look to you as a mentor, tell us about your work at PSC as Communications and Future Students Coordinator?
The students here are the reason I love my role so much. They are sometimes a little unsure of themselves, and it gives me a real sense of purpose to feel like I am helping them achieve what they set out to do, whether it is a Gold award at the Australian Professional Photography Awards (APPA), like two of my students this year achieved, or just to step outside of their comfort zone and try something a little different.
Your winning Ilford Trophy looks huge, where have you put it?
I can't believe how much it weighs actually. The names on it, starting from 1977 are legends in our industry so this is very humbling. At the moment it is sitting on a corner table in my lounge room. I have to get it engraved still and I can keep it for a year. It certainly needs a large cabinet!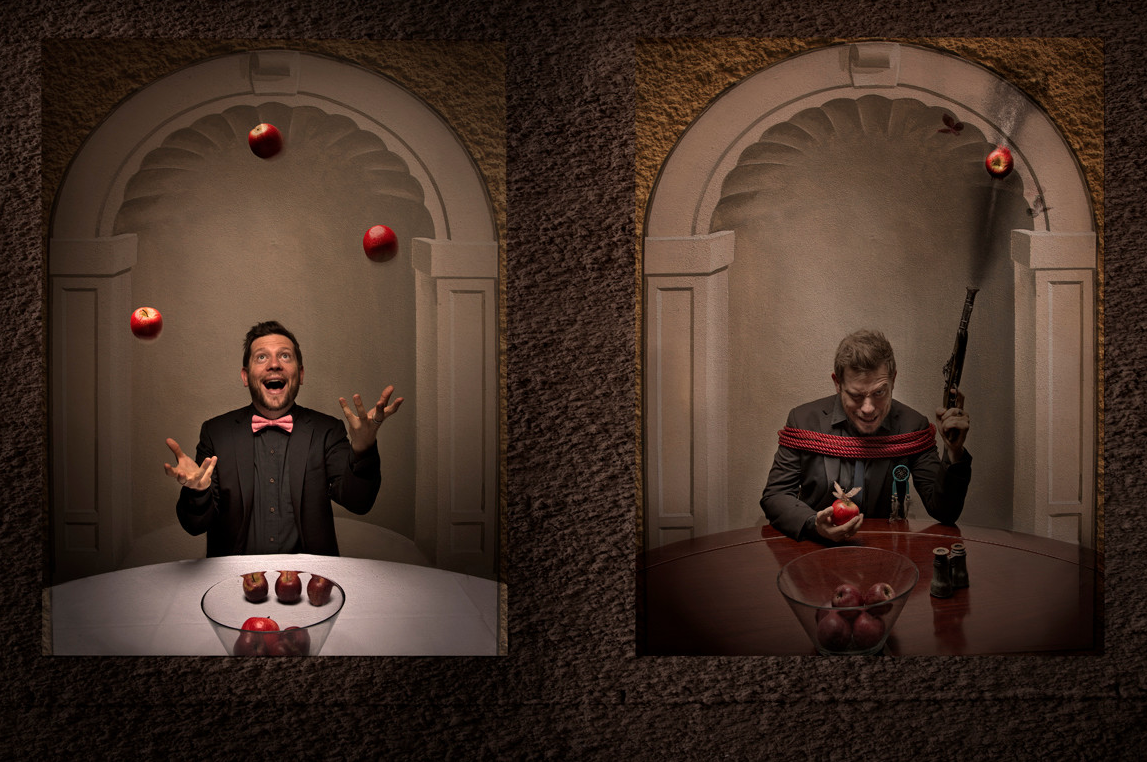 Do you enter the APPAs every year, why is it such an exciting time for you?
I have entered APPA every year since I joined 13 years ago, and even though there is so much work that goes into the process of entering the awards, it is a not to be missed event. The excitement of seeing your AIPP "family" from all around the country, the opportunity to have your images judged by 5 industry professionals with invaluable feedback from them, and spending 3 days being immersed in the most incredible, inspirational images is an incredible experience. Being part of a creative community is so important in your development as an image maker.
This is not your first award, what are some of your other photography-career highlights?
The thing with photography is not only is it really enjoyable, but you never know what amazing experiences will come from it, who you will meet or get to work with. I have won awards which I am eternally grateful for - AIPP Australian Portrait Photographer of the Year, and Grand Award winner of the International Loupe Awards are a couple. From a people point of view, my "money-can't-buy" job was being Duran Duran's photographer during their last Australian tour. My proudest moment was creating an image especially for a charity auction. It raised $16,000 for Make-a-Wish Australia.
Meet Mandarine at our next Part Time Course Info Night next Thursday 29 August 6-7.30pm.
All images © Mandarine Montgomery
mandarinemontgomery.com
Self-portrait by Mandarine Montgomery