With a range of stunning work, our students have brought together family history, environmental issues, sports, fashion, and an array of people with stories so unique they often slip under the radar. Created by students in the Bachelor of Photography course, Advanced Diploma of Photography course, and the Pathway Program, our mid year exhibition is an amazing showcase of our talented and passionate students. Visit the college to see even more work!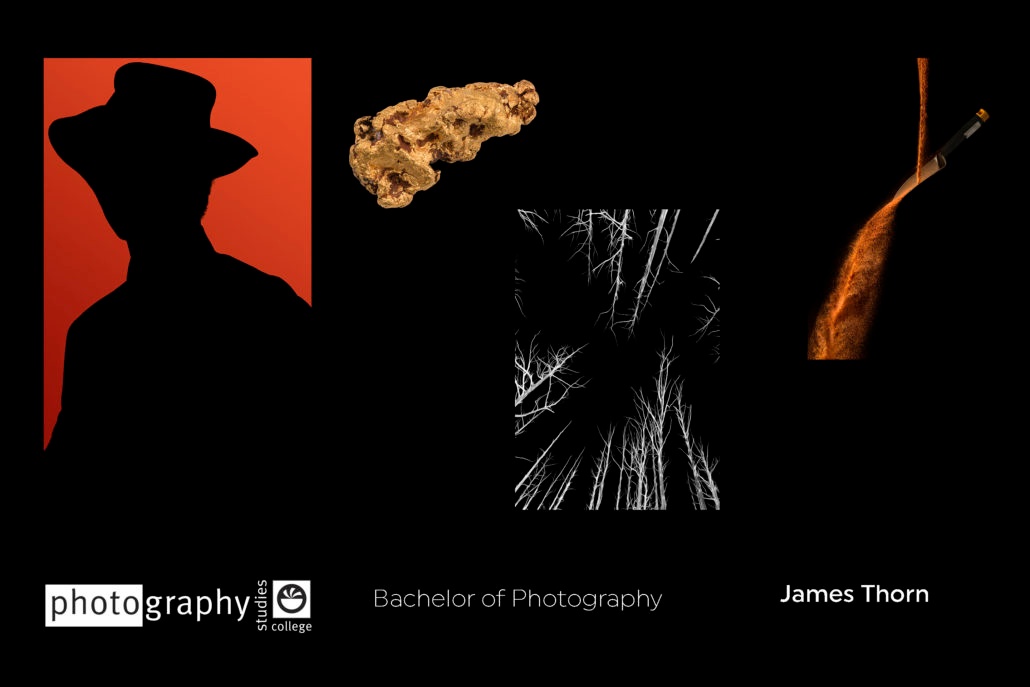 James Thorn is a final year Bachelor of Photography student, majoring in commercial photography. James' series 'Found" is a photographic exploration of the life of a gold prospector, shot in a non-traditional documentary method, the series is an abstracted look at the average day of a prospector. Recently James was awarded a silver with distinction from the AIPP for his abstract work. Go to his website to see more of his diverse skill set or follow him on Instagram.
"Seeing Ourselves" is a series of introspective biographical portraits of women for women, which explores with playfulness and irony what it means and feels like to identify as 'woman' and a 'creative', in the face of the ever-present 'culture of domesticity'. Juliana Rudewych is a current Advanced Diploma of Photography student, she seeks to reveal the similarities and differences in the challenges and experiences faced by women today. Follow Juliana on Instagram
Advanced Diploma of Photography student Luke Rush has centred his final year folio around the use of denim and sex appeal in fashion. Inspired by Beyonce's Lemonade film (6 Inch Heels) Luke has utilised his skills in studio lighting to create a story line around his subject being hysterical from the isolation of the apartment in which the photographs are taken. Earlier this year Luke won his second silver award at the APPAs, read more about Luke's practice here, or follow him on Instagram.
Second year Bachelor of Photography student Noah Thompson has once again created a wonderful example of his documentary skills by photographing the community of people who race pigeons in Victoria; "My desire (is) to create a documentary series around a small community of people who share in the same passion, while exploring individual personalities and stories". With the approach of giving the subjects involved the appropriate level of respect, Noah has stepped back and allowed the viewers to draw their own conclusions about the sport and people involved. Read more about what else Noah got up to in 2017, or follow him on Instagram.
In June 2017, Ruby Henshall completed the pathway program to receive a Bachelor in Photography, following on from five years earlier when she graduated from our Advanced Diploma of photography. After making the decision to undertake a degree in photography, Ruby came back to PSC after working as a commercial photographer to work on a more personal, fine art project; in doing so she created "Re-Wild". The series explores the complexities of nature and challenges the notion of 'wild', it examines how nature is capable of existing in forgotten landscapes called novel eco-systems, reclaiming and re wilding out of sight of humans. To see more of Ruby's work, follow her on Instagram.