"The main purpose of my work is to bring human rights issues to the forefront of public awareness with the long-term intent of changing governmental policy. I find that as a photojournalist I am perfectly placed to do this by telling the stories of those that otherwise wouldn't have been seen or heard."
- Chris Hopkins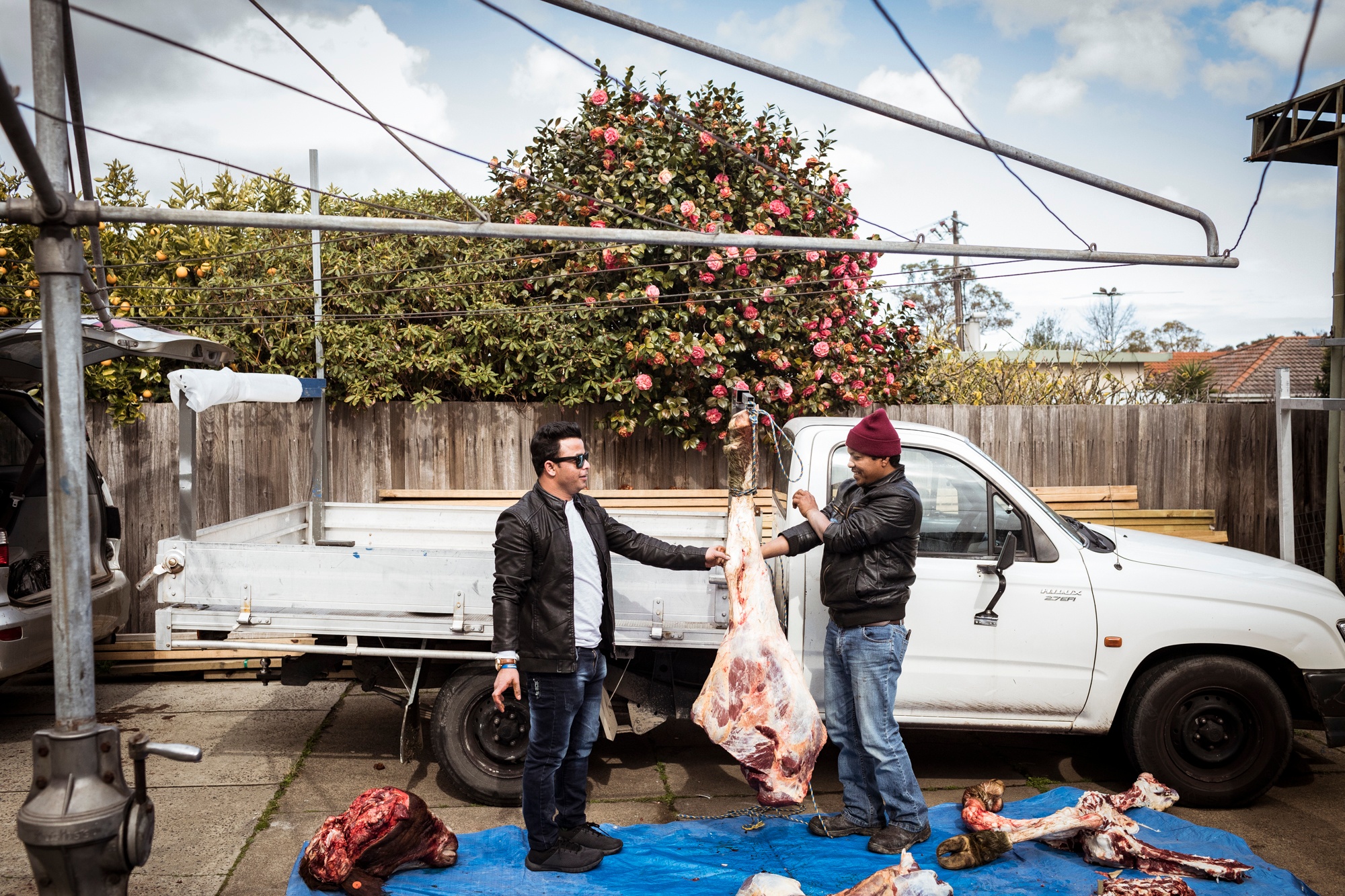 Photograph by Chris Hopkins © 2018 for SBS Online

Firstly, congratulations from all of us at PSC on your recent award and your amazing career to date!
Thank-you!


Can you tell us about the 'Nikon/Walkley Photographic Essay Award' and how it came about? Do you enter every year?
I enter most years and won a Walkley slideshow in 2012 but this is the first time I have won one of the major awards. I was commissioned by SBS in June to work with the small Rohingyan community living in Melbourne. In particularly we were following Yunus' story as he resolved to find a place in Australia whilst helping his family who were still in the camps in Bangladesh. Yunus left the violence in Burma a few years back, so not only was he living an uncertain future as an asylum seeker, he had to deal with the unknown of what was happening to his family last year (during the genocide) from afar.

Did you have creative freedom to tell his story?
SBS gave me a pretty long leash to work from which offered me the freedom to document Yunus' story how I saw fit. As it was for an Instagram doco, it was new territory for us all I think, so I thought I would have to make images that would stand out on a small screen. Initially I was thinking big bold colours and tighter cropped imagery but as the story unfolded it became apparent that the basics of quality image making held true to what was working. Composition, contrast, lighting were still all important, so I ditched the Insta 'rules' and documented his life as it unfolded as I would on any of my other projects.


With it being an Instagram doco, how did it all work in terms of timing?
As I was photographing the story in real time for the Insta doco often Kylie Boltin and Ella Rubeli at SBS would only have a days notice that Yunus had a day off or there was a party or something, so lead time into shoots was short. I'm lucky that I have the flexibility with the way my work operates that I could re-shuffle things to prioritise Yunus' story and I think the time doing this was well worth it. It's a story that has had such positive ramifications for Yunus and the community and ultimately thats why I do what I do.


Can you give us a brief summary of the project?
"My name is Yunus. I was born in 1990, I do not know my exact date of birth. I am Rohingya and a Sunni Muslim. I want to make a story for the world. I want to do this for my family and also for the Rohingya people, those people suffering in the Bangladesh refugee camps"

Mohamad Yunus came to Australia via Christmas Island and Darwin in 2012. He fled the persecution that has now seen his family and approximately 700,000 other Rohingyan's cross the border into Bangladesh to escape human rights abuses by the Myanmar military.
After receiving his temporary visa, Yunus now confronts many of the often over looked issues that assimilating refugees encounter – isolation, poverty, joblessness and housing affordability – as well as the constant fear for the safety of his family in Cox's Bazaar, Bangladesh.
As part of an innovative, world first documentary told on Instagram, SBS created "She Called me Red" - a personal account of the current Rohingya refugee crisis, told from the perspective of Yunus and his family who've fled Myanmar.
Commissioned by SBS to provide a visual account of Yunus as he navigates the conflicting emotional journey he encounters on a day-to-day basis, the series "My Name is Yunus" - is an intimate photographic representation that juxtaposes Yunus' Rohingyan community against a background of gothic urban Australia.
What the future holds for Yunus is unseen, but his commitment to family, persistence and his dreams to become a leader within the broader Australian community, are a testament to those that are given a second chance.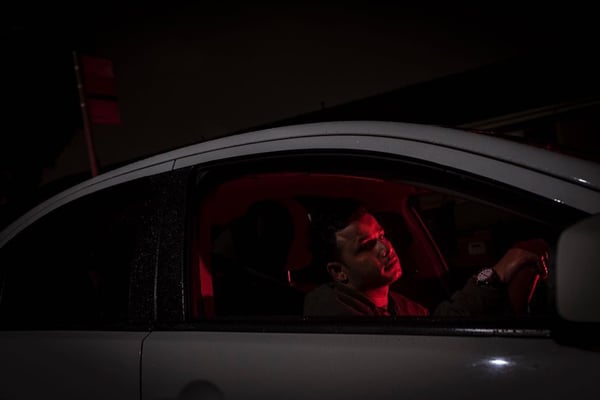 Photograph by Chris Hopkins © 2018 for SBS Online
________________________________________________________
Wow, that's such an intimate and powerful story. Is this why you wanted to become a Photographer?
I had travelled for such a long time and really never decided what I 'wanted' to do with myself. I was always creative in one way or another and knew I wanted to do something where I 'made' things, but I got to the point where I needed an income and had to seriously think about my future. I always enjoyed taking photos, particularly when I was in Africa, so I decided I wanted to be a wildlife photographer. Luckily one of my tutors at PSC said it was too tight of a genre to break into and that I should concentrate on telling stories with my images.
Photograph by Chris Hopkins © 2018
Did you have a career change into Photography?
I did. I actually have a degree in Accountancy and Marketing, but after doing that for 3 months in the UK I decided it wasn't really me! I travelled independently for about 6 years – Africa, Canada, Central America, the UK, South East Asia - and worked a number of jobs – concreter, snowboard salesman, barman, golf shop attendant, gardener!! Photojournalist is much more me!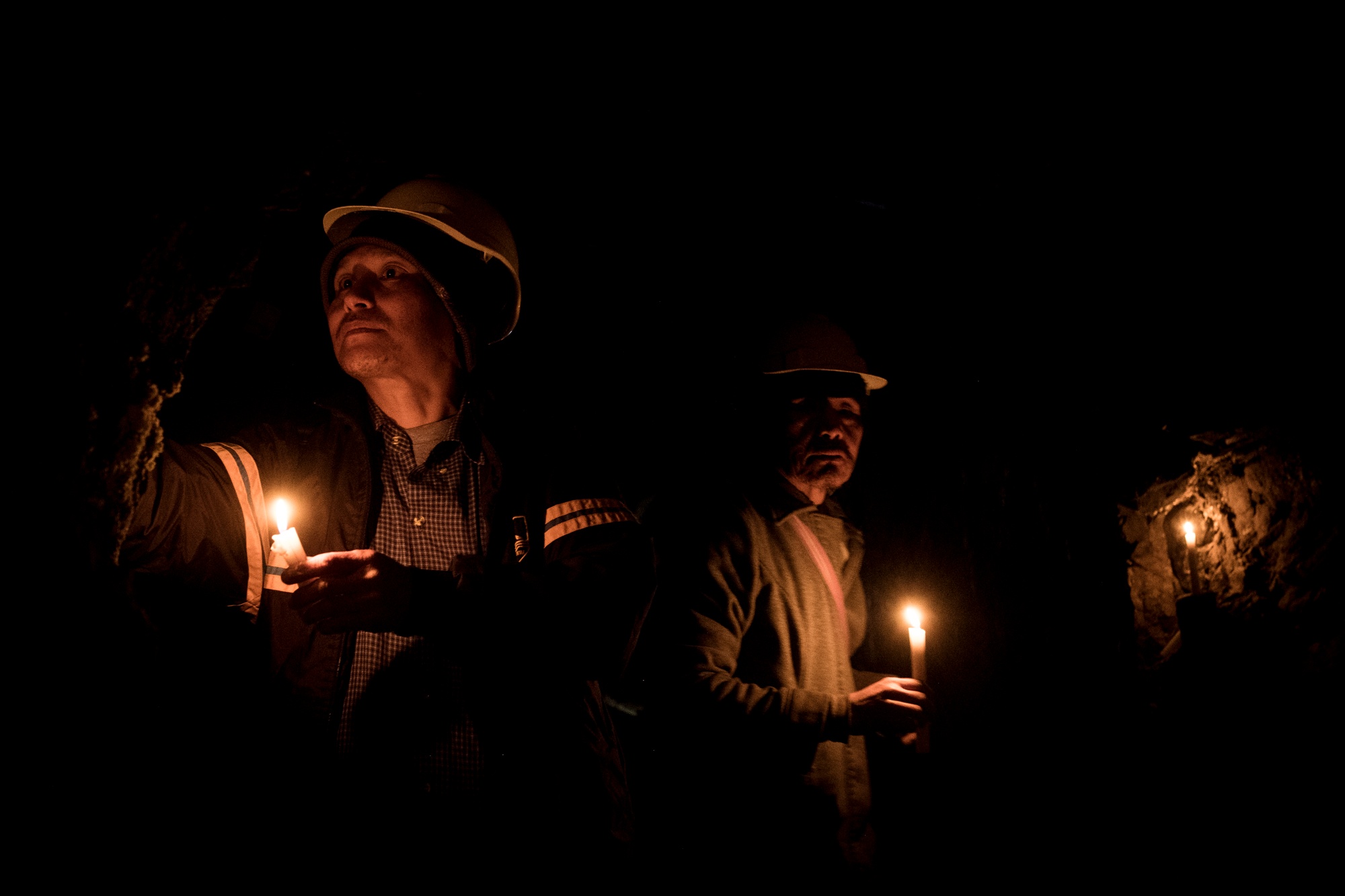 Photograph by Chris Hopkins © 2018
Why did you choose to study at PSC?
It seemed to have the best system for getting people into a career in Photography.


How beneficial was it to have a mentor throughout the course? And who was your mentor?
My mentor was Justin McManus from The Age. I found having a mentor to be most beneficial. He helped provide a realism about the industry that I was desperate to get into. Justin never put a gilded edge on it, he always let me know how rewarding the job was but that like all occupations it could be hard work. He was also a harsh judge of work. This really pushed me to do better each time I was working on one of my projects. As I transitioned into the industry he helped get my name in front of the right editors which helped my career enormously. We are still good friends to this day.


What was your first opportunity as a photographer/photojournalist after you graduated?
My tutor in my final year was Mel Faith Dove, who at the time was a photographer at The Age. Fairfax Media needed a photographer to fill some casual shifts for the then local paper, The Melbourne Weekly. Mel put my name forward to a past student who was working there, Teagan Glenane, she hired me and I didn't look back. I have been eternally grateful ever since!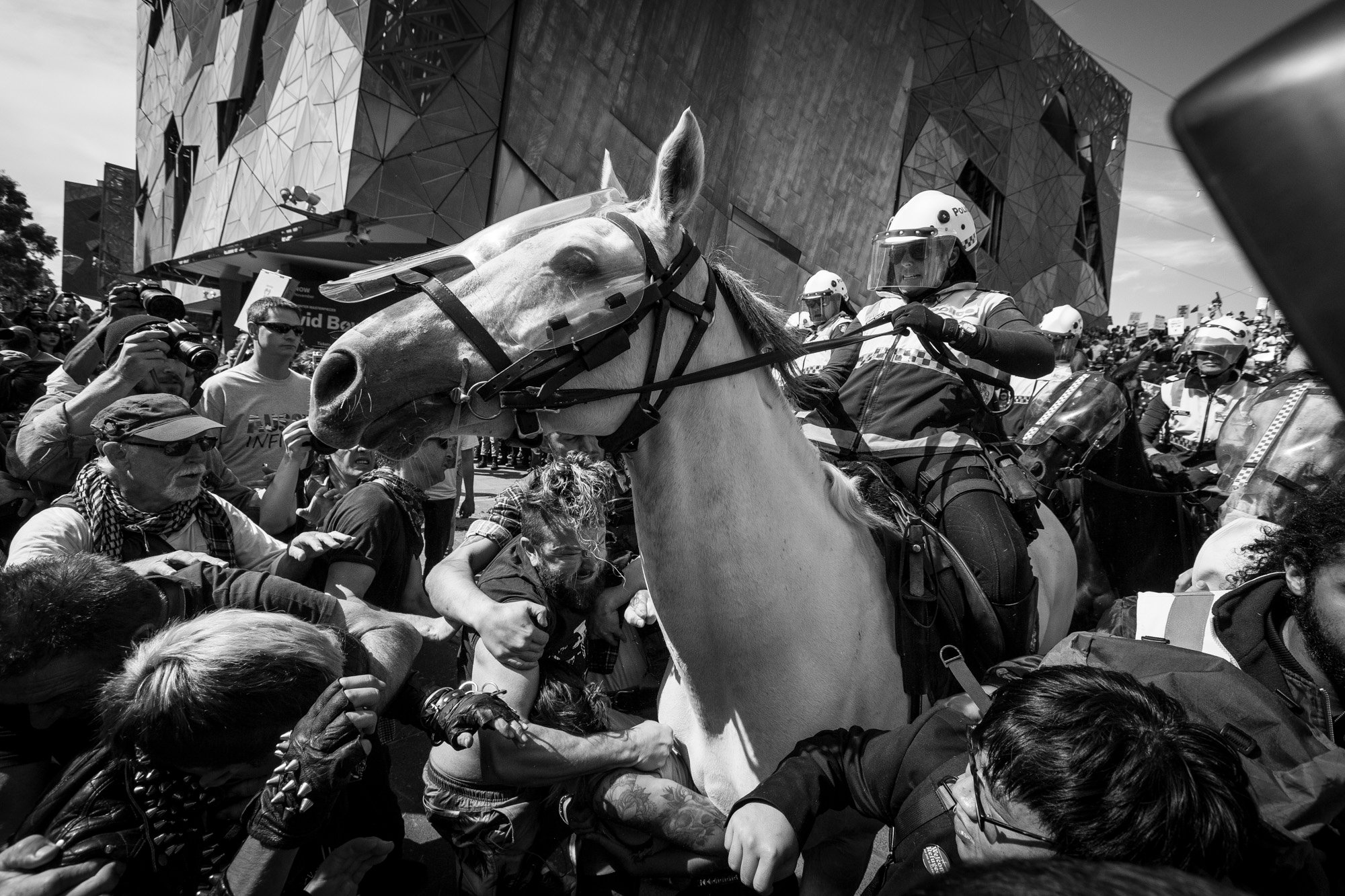 Photograph by Chris Hopkins © 2018

Did you feel ready to start your career as a photojournalist?
I felt I was ready at the time but looking back I probably wasn't. My people skills were good and I had the right frame of mind to get myself into situations that I needed to be in to make good images, I just needed the opportunity for my work to be seen. It's a profession where, in my opinion, you never know it all. I find that I am still evolving both in the style of my photography and the subject matters that I find myself drawn to.


Can tell us about the business you have created?
My business is varied. My main source of work is via the mainstream media. I work regularly for The Age, Sydney Morning Herald, The Guardian newspapers and intermittently for SBS, The New York Times and Getty Images. I also work for organisations like UNHCR, Amnesty and Dementia Australia. On the other side of the coin I do corporate photography for clients such as Melbourne University, ANZ Bank, Deutsche Bank and video work for a range of clients. I think it is important to diversify. I find that by diversifying my skill set I can maintain a steady income throughout what can be dry periods for others.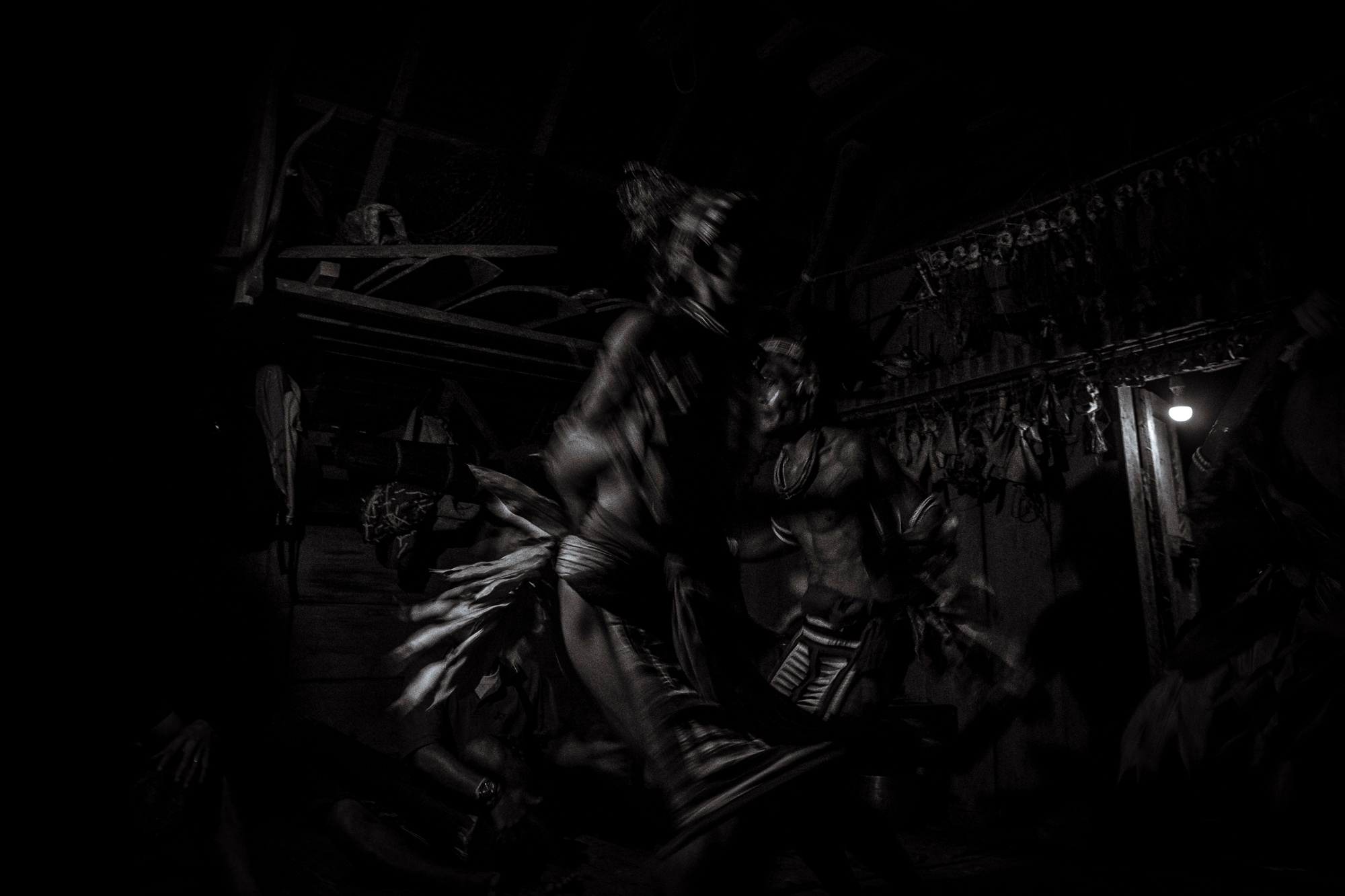 Photograph by Chris Hopkins © 2018

Are personal projects important to you and why?
Personal projects are extremely important. As a humanitarian photojournalist I find they keep me engaged with important social issues. The main purpose of my work is to bring human rights issues to the forefront of public awareness with the long-term intent of changing governmental policy. I find that as a photojournalist I am perfectly placed to do this by telling the stories of those that otherwise wouldn't have been seen or heard.

Telling stories is why I became a photojournalist! Finding projects that I have an interest in and can invest in are still my main focus.


What's your next goal or project?
I have a few projects that I am working on at the moment but my main objective at the moment is finding a publisher for a story I have just completed. It is a set of portraits accompanying a story exploring the links between PTSD, dementia and traumatic brain Injuries (TBI) amongst combat veterans.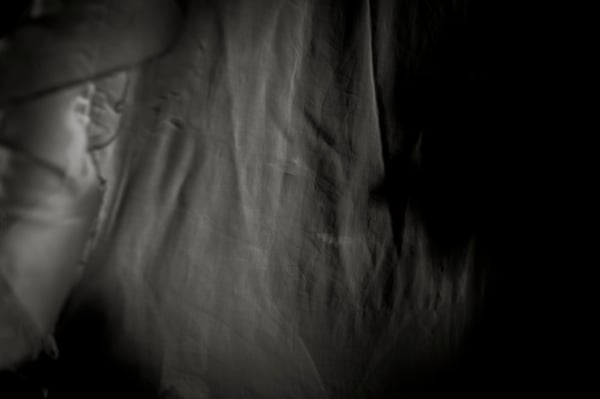 Thank you so much for your time Chris, and congratulations on your Walkley award and career success. Very inspiring!


________________________________________________________
Follow Chris' journey on his
Website Chris Hopkins | Instagram @cnhop. | Twitter @CNHop |
FB @cnhop
Listen to the Soundcloud Interview with Chris Hopkins and
PSC senior fellow and renowned photojournalist Michael Coyne.


If you have been inspired by the possibilities of a career in Photojournalism then your career starts here.