This week, PSC's Master of Arts Photography student Kaitlyn Church's exhibition 'Fordtown', for her final assessment, was featured on a ABC Australia news video.
"[Kaitlyn] has dedicated her Masters degree to capturing the stories of the men and women behind Ford's conveyor belts," ABC reporter Rachel Clayton said.
Watch the video here.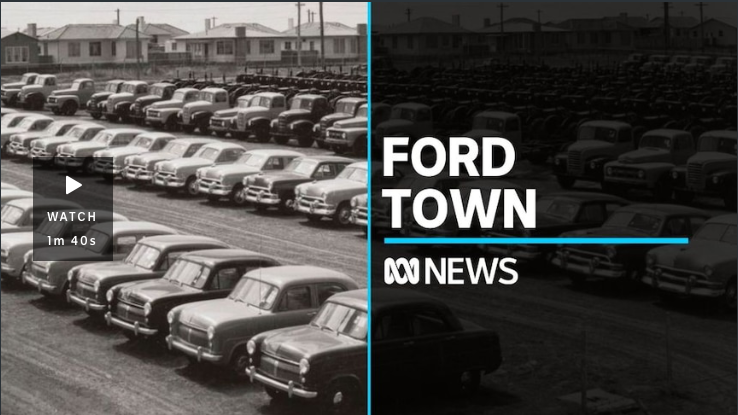 Image from ABC News
Kaitlyn's expanded documentary series, questions the human cost of post-industrialisation through the exploration of the ramifications of the closure of Ford's manufacturing facilities in her hometown of Geelong.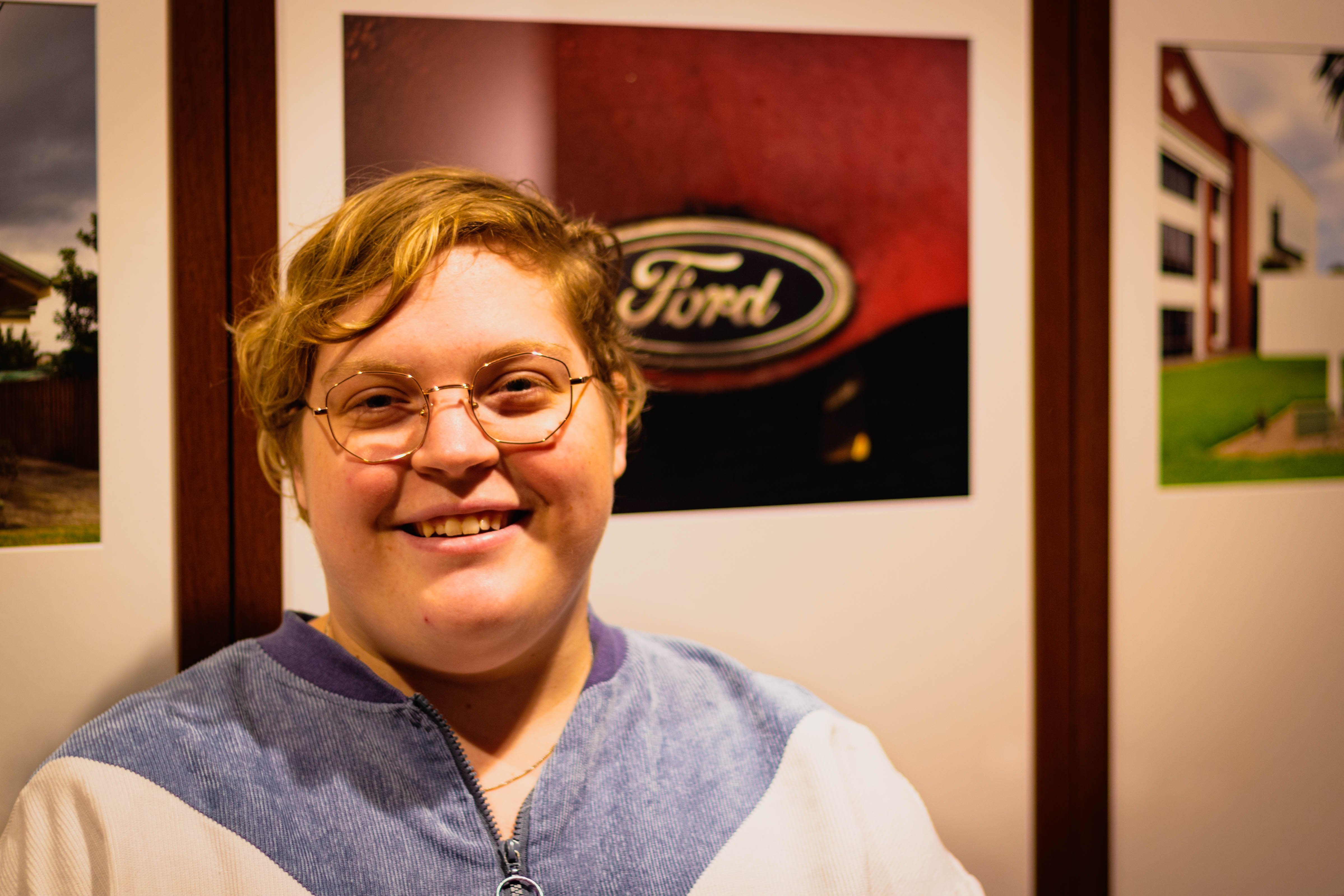 © Rachel Clayton from the ABC, image of Kaitlyn Church at her MA Exhibition 'Fordtown' in Geelong
On October 7th, 2016, the last engine rolled off the assembly line, thus ending the 91-year-long manufacturing history between the Ford Motor Company and the city of Geelong. The identity of the city of Geelong has been linked to the local Ford Factory since it began operation in 1925.
The advent of Ford Australia allowed the city to enjoy the same type of wealth and prosperity as other motor cities across the globe like Detroit, Nagoya, and Birmingham. The city became so synonymous with the company that it would colloquially become known as 'Fordtown'.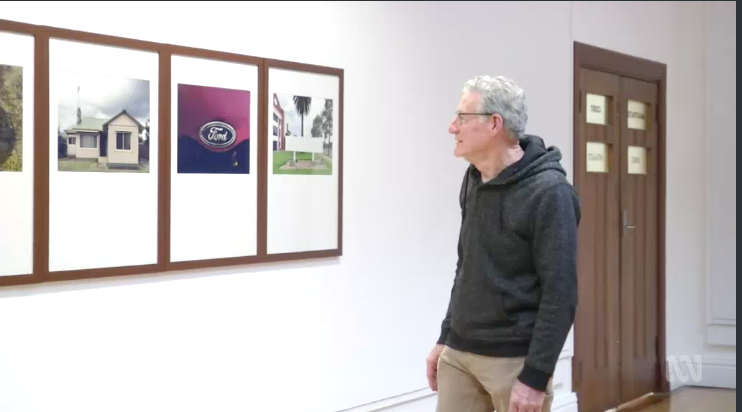 Former Ford Worker, Lindsay Mole is interviewed by ABC News and is given a private tour of Kaitlyn's exhibition.
The ABC news story also invited former Ford Worker, Lindsay Mole to a special preview of the exhibition. He has a 41 year history at the factory and reminisced about the automotive giant's heydays.
Kaitlyn holds the original plans for 'Fordtown' available for viewing at her exhibition in regional Victoria
The culmination of her Masters work, 'Fordtown' comprises photography, collected ephemera and archival video.
'"'Fordtown' would not have become the project it is without the support and guidance of my teachers in the Masters program. In the depths of lockdowns, they encouraged me to adapt to the circumstances, and find new ways of making work, at a time when it would have been easier to give up," Kaitlyn said.
The exhibition is now open to Regional Victorians, at Geelong's Platform Arts⁠⁠ and has a closing night celebration on 20 August 2021.