First year Bachelor of Photography student Remy Walker's passion for photography began when he started skateboarding at age 12. Inspired by the images of skaters he saw on Instagram, he started shooting with his mum's camera. Now 18 years old, he talks about his journey from casually photographing skaters to studying photography full-time.
Where do you go skateboarding and at what age did you start?
I skate at Balnarring Skate Park which is down on the Mornington Peninsula, and I skate with my best mate Cooper. I started skating when I was about 12 years old.
How did skating spark your interest in photography?
I used to see a lot of photos on Instagram of guys skating, so we thought it would be a good idea to take some photos of our own. I took my mum's camera and had no idea how to use it, but we had fun.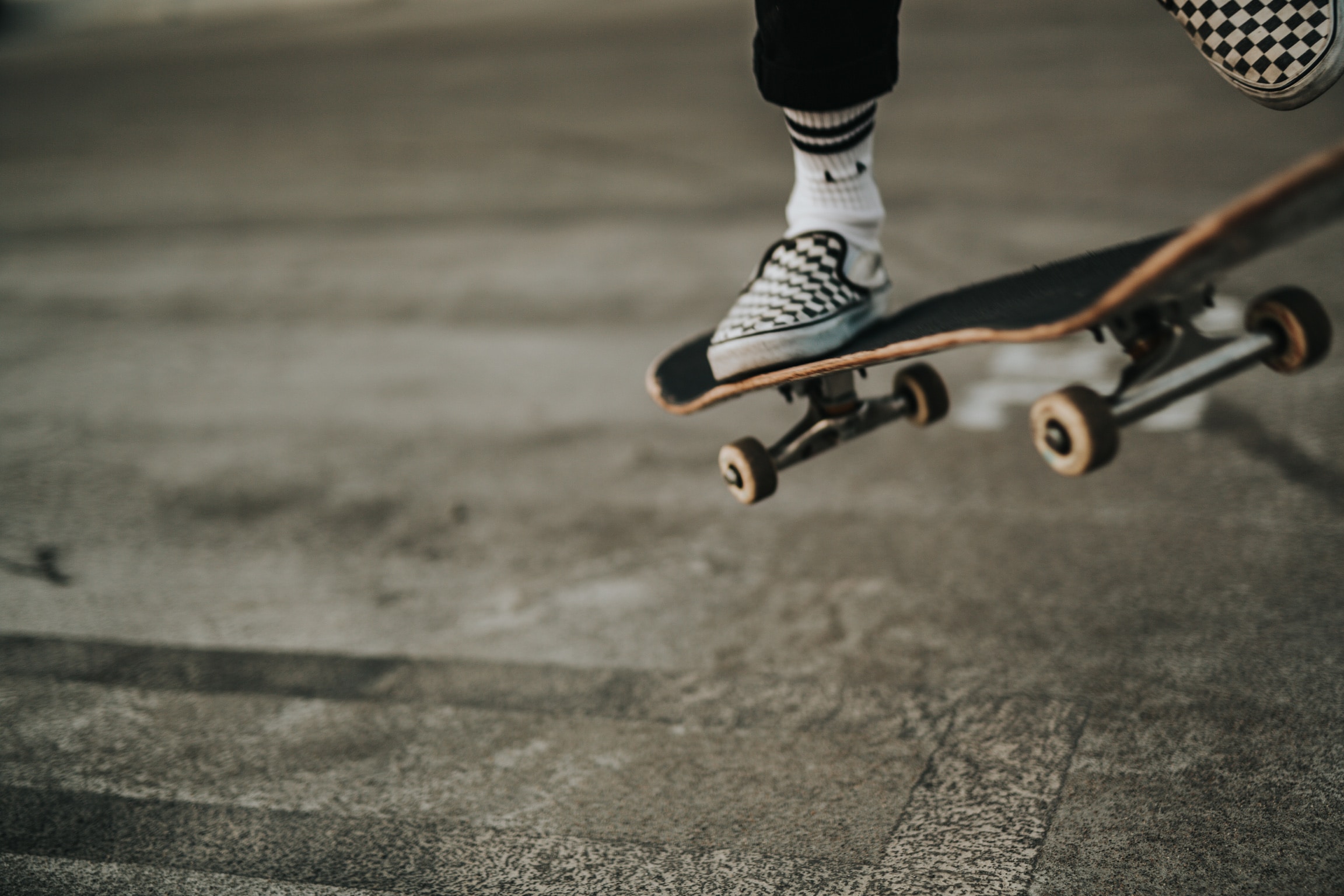 When did you realise that photography was your passion?
Once I started skating a bit more, I discovered Thrasher Magazine and The Skateboard Mag and they sort of fuelled my passion for taking photos. The pictures in the magazines were all different between each photographer and unique. They weren't just photos of people skating, they were visual documentaries of the trips they went on.
How do you photograph skaters and are there any challenges?
At first I was taking clichéd photos, but the more magazines I read and the more photographers I looked at, the more my photography changed. I always try to push myself to take different types of photos. One of the main difficulties with skate photography is deciding how you want to capture the subject. There are endless shooting techniques, so it is hard to decide how to capture certain tricks.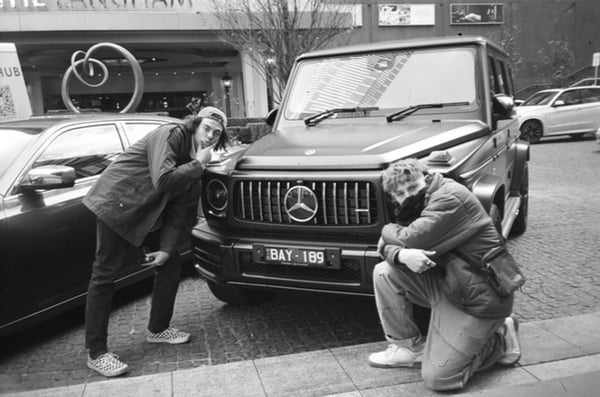 Remy Walker (pictured left) with PSC student and friend David Horvat.
How did you hear about Photography Studies College?
I actually found out about PSC when I was about 16. I saw the ads on Facebook, but at that time I had no idea what I wanted to do after high school. By the time I was in year 12, I seriously started to consider photography as a career so I started looking into PSC, and I was just blown away by how talented some of the students were.
Tell us about your experience in first year studying the Bachelor of Photography?
This year has been one of the most enjoyable years of my life. Everyone at this college is so amazing at what they do, and they are so friendly. The tutors are so inspiring and helpful. The skills I've learnt this year are certainly ones that I'll be using in my practice for the rest of my life.
What type of photography would you like to pursue when you graduate?
At the moment I don't know what type of photography I want to focus on after college, but I'm learning a lot of skills in different genres of photography so I'll have a lot of options!