This week saw the special opening of the Faces Of Melbourne Faces of Osaka student, photography exhibition in Osaka and in Melbourne. The exhibition features 20 photographs by PSC students and 20 photographs by students of Shasen (the Japan Institute of Photography and Film) in Osaka, making a total of 40 photographs to celebrate the 40 year alliance of the two sister cities!
PSC has been very proud to have taken part in this exhibition and we wish to congratulate the Shasen and PSC students on their wonderful photography. The Melbourne opening at the 'Library at the Dock' in Docklands was a testimony to the special relationship we have with Shasen, the City of Osaka and the City of Melbourne.

The exhibitions opened in the same week. In Osaka the opening was attended by PSC's Alumni Steph Doran (PSC's Japan Education Liaison Officer), Mr Jim Davison – Chair, Higher Education Council and Dr Michael Coyne, Senior Fellow PSC along with the PSC Japan Tour Group. Shasen student, Masatoshi Kobayashi received the Lord Mayor Sally Capp's, "Mayors Award" which was presented by the Australian Consul General, Mr. David Lawson. Congratulations Masatoshi!

The Melbourne exhibition Faces of Osaka/Faces of Melbourne was a great success with a well-attended full house. We would like to thank our counterpart institution involved in the project - Mr Sakae Hamaguchi (Principal ) and Mr Kinji Matsumoto (Head Teacher) from Shasen, Japan Institute of Photography and Film, who especially flew in from Osaka to join us for the opening. We were also privileged to welcome the Consul-General of Japan in Melbourne, Mr Kazuyoshi Matsunaga, who presented the Mayor of Osaka's award to the winning student, accompanied by Mr Shota Tohara (Vice-Consul, Cultural Division of the Consulate-General of Japan in Melbourne) and Councillor Susan Riley from the City of Melbourne for the official opening of the exhibition.
Congratulations to PSC student Anessa Karina for receiving the 'Mayor's Award' from The Mayor of Osaka, Mr Hirofumi Yoshimura. Congratulations Anessa!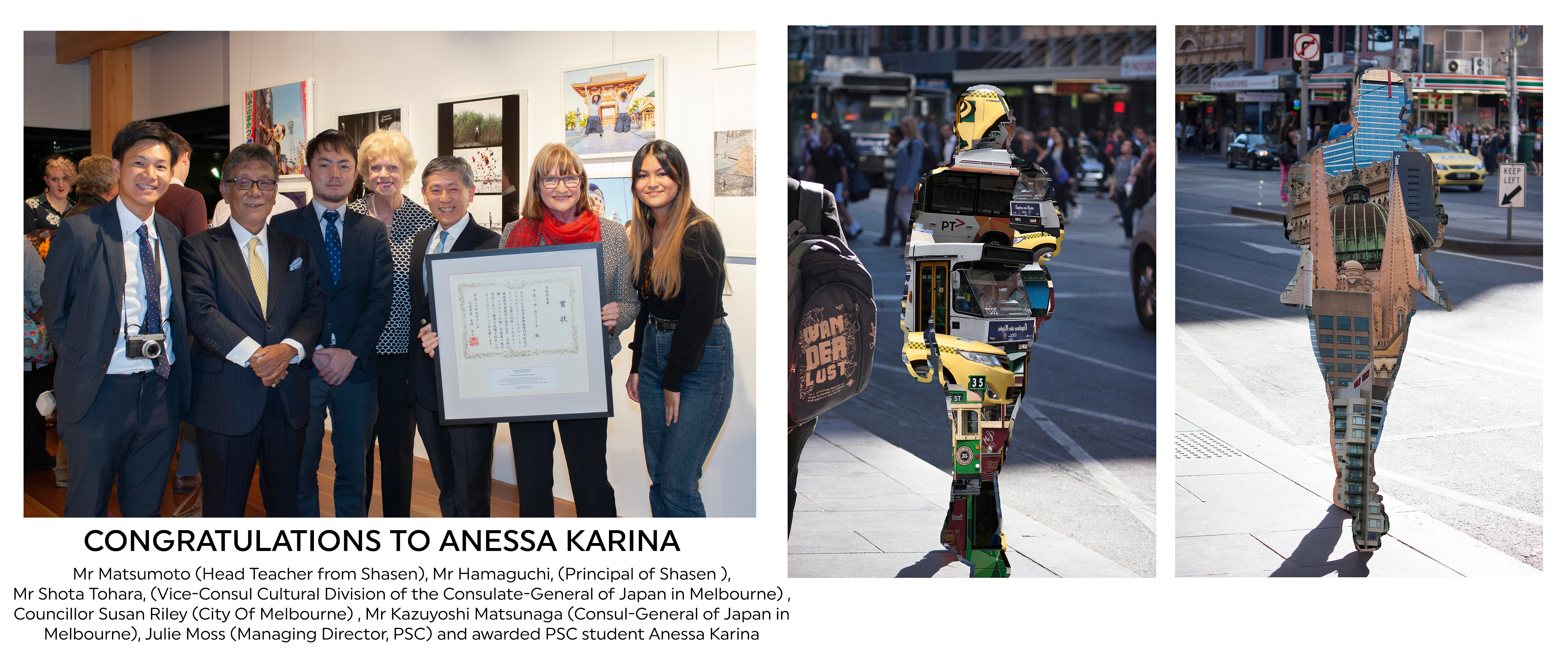 About the project
PSC had undertaken this sister city project as part of its broader community engagement . The two Colleges had self-funded this project with support from both City Councils with the provision of Gallery space for the exhibitions.
The Photography brief
"What is the face of your city? Your image should represent your city by encapsulating its feeling, mood, or personality. Ask yourself who or what embodies the spirit of your city? Consider the experience of being in your city; what 'face' does your city project to the world? What is iconic about your city?"

The exhibition continues until 4 October 2018.
The joint photography project has brought together the two cities, and there has been a greater awareness of the reach and value of photography in bringing us closer!
Thanks to Kayell and Canson Infinity for sponsoring the exhibition through the provision of Photographic Canson Baryta paper and to The Print Shop@ PSC for printing the images.'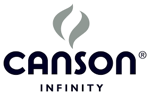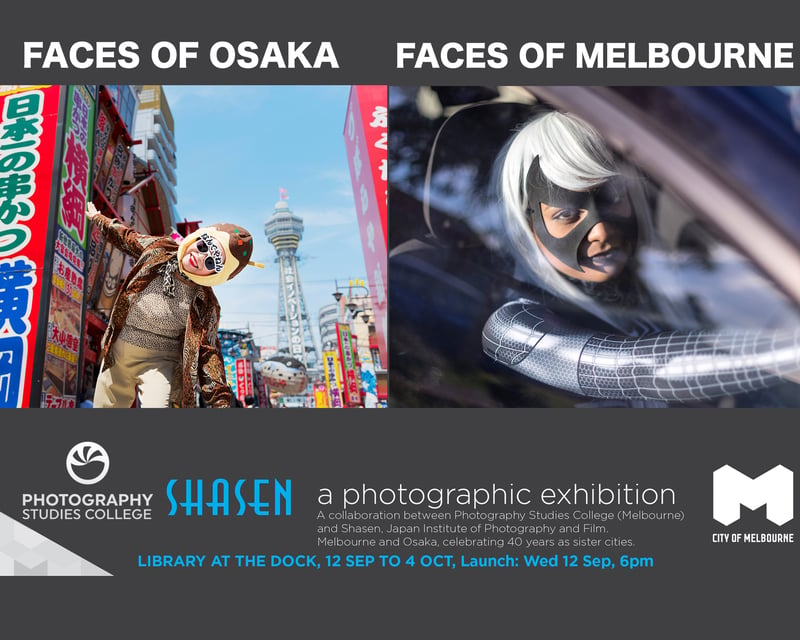 Follow your passion.....
Applications are now open for our 2019 intake. If you would like to learn more about where a career in photography could take you, then feel free to contact our Future Student Coordinator, Daniel Fischer on 03 9682 3191 or dfischer@psc.edu.au