Former acrobat and PSC graduate Aaron Walker has found his niche in photographing the body and movement. He experiments with complex rigging and lighting mixed with high-end fashion. His work shows the body as almost super human but also fragile. Read about why he changed career from aerial acrobatics coach to professional photographer, how he grew his business while studying, and how he did some of his most physically demanding and emotionally sensitive shoots.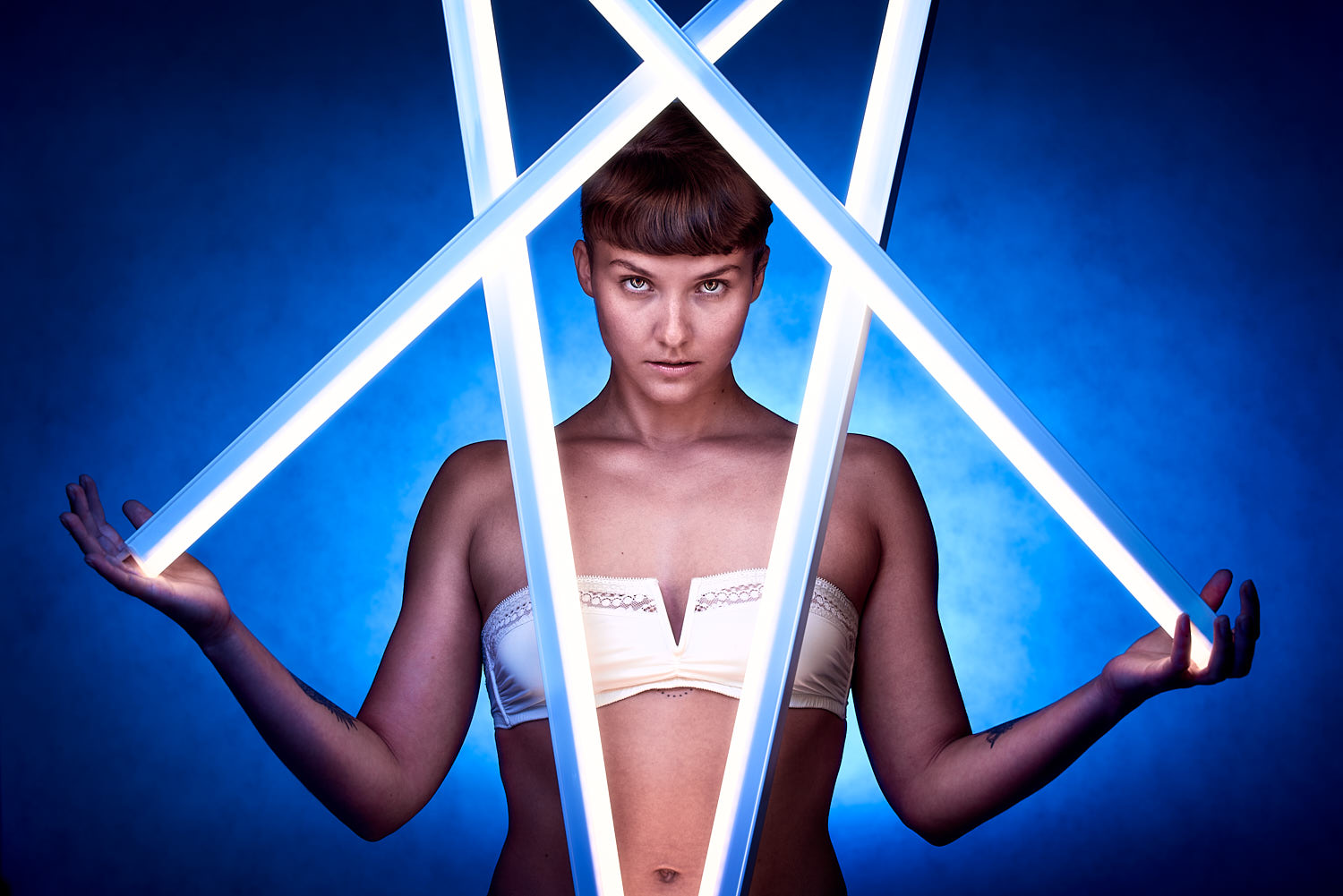 Firstly congratulations on making the top 20 in the Portraits Category for Capture Magazine's 'Australasia's Top Emerging Photographer' awards. Now tell us about your commercial photography business Aaron Walker Photography?
I am focusing on photographing the body or physical movement, and that could be anything from shooting activewear and swimwear for a fashion brand to dancers, athletes and all kinds of artists. Having been a physical acrobat for the best side of 12 years, and from teaching and coaching aerial acrobatics the last 8 years, I really know what to look for when it comes to capturing the body form and the line of the body.
The photograph above is from a series about a circus artist with spinal arthritis, how did that come about?
Kirttu Pussinen is a Finnish circus artist who I met at the Adelaide Fringe festival. She had an amazing one woman show and we made a connection. She told me she had spinal arthritis and is only 25 years old. Kirttu wanted to do a photo shoot in a way to help her come to terms with her new situation, where she would need to stop performing, return back to Finland for surgery and rehabilitation – and possibly choose a different career path because of the issues from the arthritis.
You like experimenting and pushing the boundaries. For example, you recently played with the theme of 80's neon and circus performers (pictured above). Another series 'Water Bodies', conceived when you were at Photography Studies College, was exhibited at Chapel off Chapel for Midsumma Festival 2018, tell us about how you shot that?
We got together some big showerheads and 30 meters of hosing and a special kind of one way valve tap I could control from the floor. I borrowed a portable swimming pool from a friend. Luckily the National Institute of Circus Arts had a 12-meter high ceiling with a heated concrete floor. I ended up rigging the hosing, and then we did a couple of test shoots. I got it working the way I wanted it to work and then I recruited about 15 acrobats over a two-day period.
Some of your teachers at PSC describe the images from 'Water Bodies' (pictured below) as ethereal and evangelical, do you agree?
Yes, the quality of movement I got was something quite special. When you are up there, the freezing cold temperature of the water makes you panic a little. There's a kind of physical anxiety that you're gonna slip, you're going to fall – and you don't know which way is up because your nose, ears and eyes are just covered and full of water. You have to give into the water and give into the experience – and having experienced it myself that was definitely going on.
Tell us about your previous life as an acrobat?
I studied and trained in London at the Circus Base which is now the National Centre of Circus Arts. I then worked for a couple of years as a soloist with a show. I was travelling all over and while I was doing a lot of long contracts I needed something else to do. So I started shooting backstage and then some of the artists I was working with on tour asked me to start taking their photos in the shows.
Why did you eventually join Photography Studies College?
I decided to invest on the course while I was teaching at the National Institute of Circus Arts. And I knew that being a student here would enable me to realise some really interesting ideas and projects I had in mind because I didn't have the skill set, enough experience, and guidance and support – but I knew I could get them from here.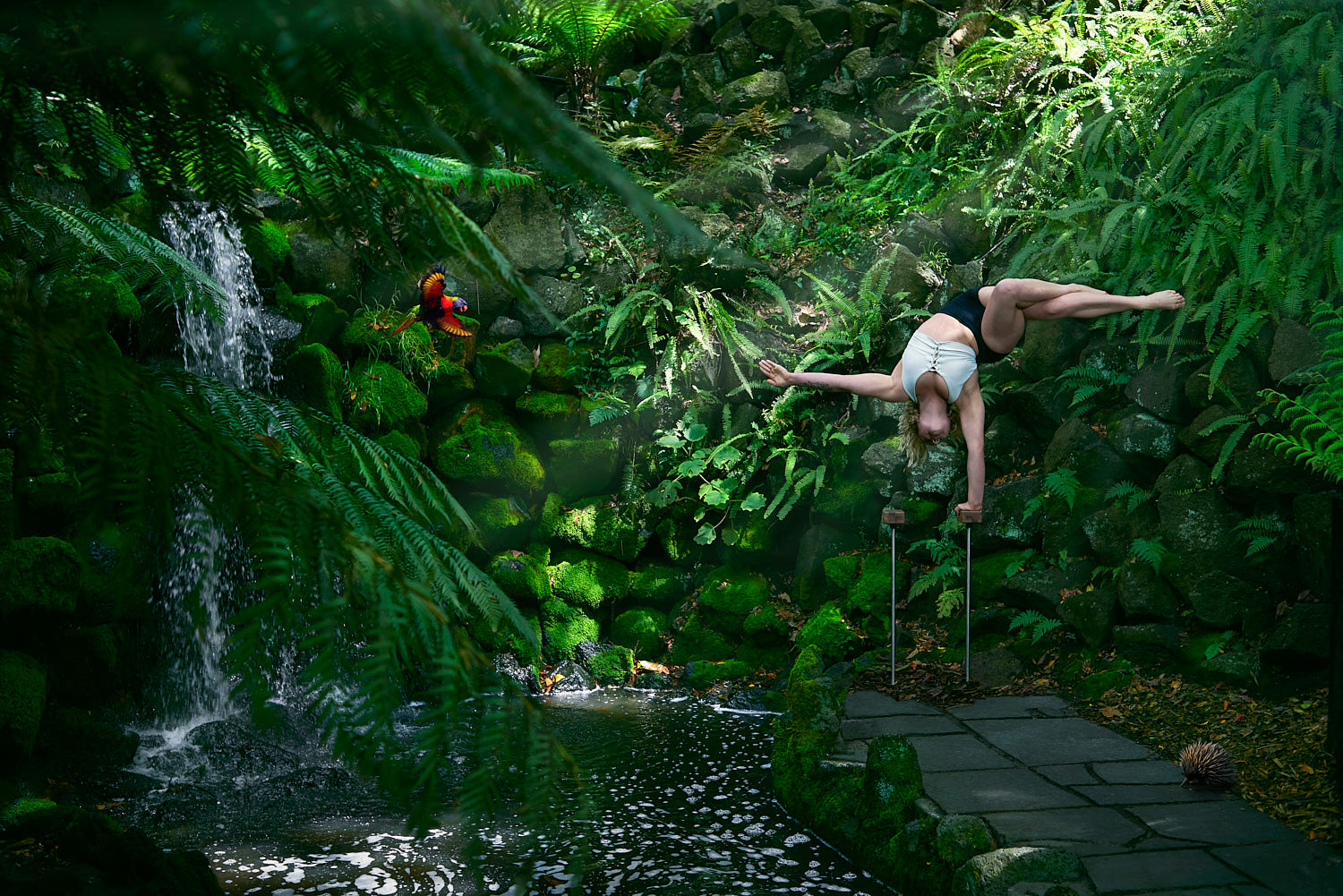 Which course at PSC did you do?
I did the Advanced Diploma in Photography part time, over a period of three years. I worked full time at the circus school while I was studying here – and took on more and more freelance shoots as I went.
Are you glad you did the course?
It was so useful especially when I was also taking on shoots myself and I was slowly growing my own business while I was training and studying here. So there was always stuff that I needed to know or wanted to learn, and I could always approach the tutors, and they always had some really great feedback for me because they're so experienced themselves.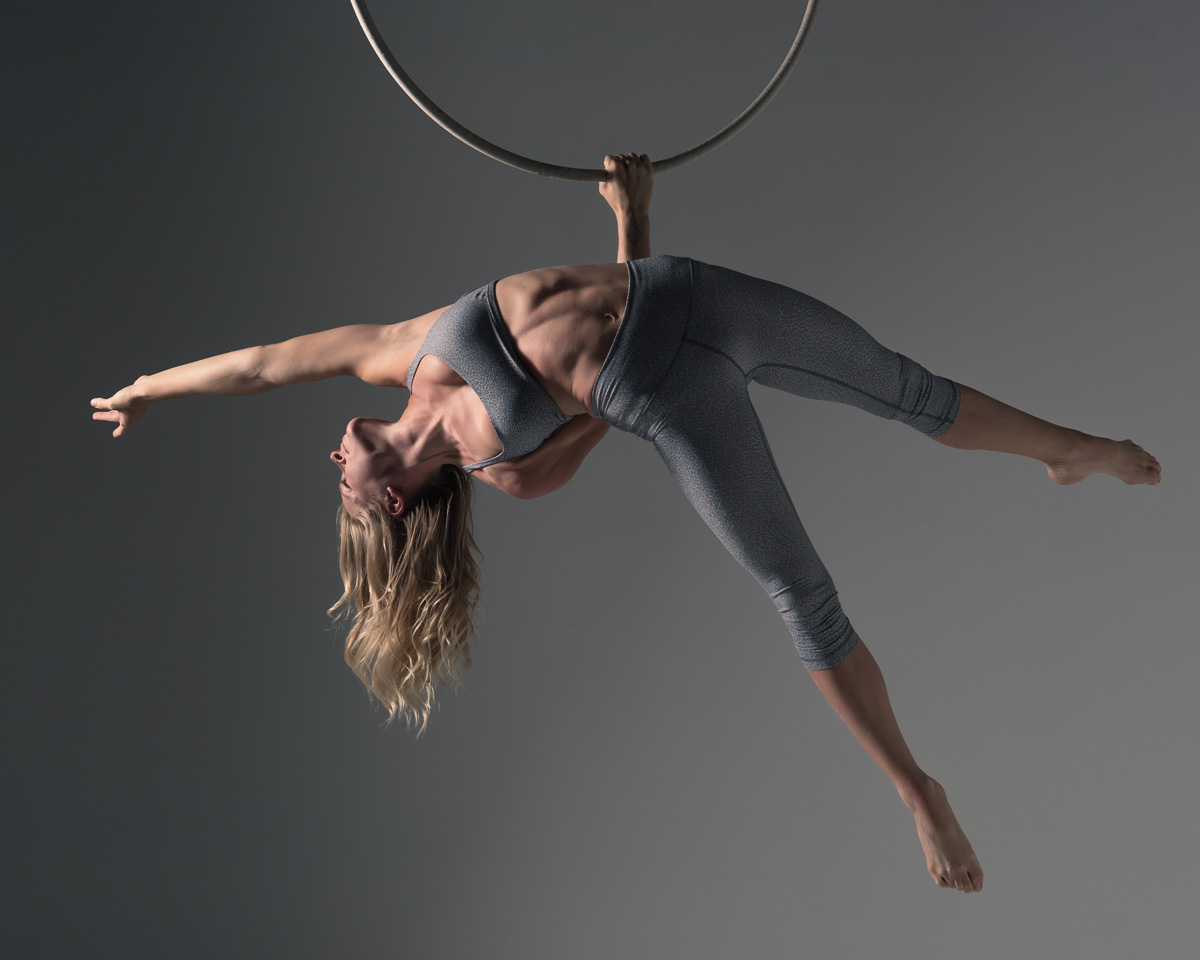 Given your shoots are so elaborate, how did you find the photography facilities at PSC?
Having access to the large studios was really good. I think that really helped me push my projects along because I could afford to get into a big studio, and I could use all the gear that I didn't have access to or I couldn't afford to even hire at the time. And even when I was using the studio I would have help from say Mark Harper who would give me tips on how to set up my lights. so there's always people around who are willing to help even without me asking.
What advice do you have to other photographers who want to shoot the body and movement?
When I'm shooting the body, I look at how far I can take it. For example, there might be someone who is leaping in the air – and I'll ask them to open their chest and really extend their arms. I get the shot and I think yes, that's what I asked for, but I could go further. So then I ask them to throw their head back, kick their heels and turn more towards me – and that's the shot I take home.
Follow Aaron and his work:
Website: www.aaronwalkerphotography.com
Instagram: @aawalkerphoto
FB: www.facebook.com/aaron.walker4