There's still time to check out our Bachelor of Photography Graduate Exhibition
'In Light '
at the Centre for Contemporary Photography
The opening night was a huge success, attended by family, friends, the photographic industry and the PSC community.
A great way to celebrate the end of an era and the beginning of an exciting new one for our Photography Graduates!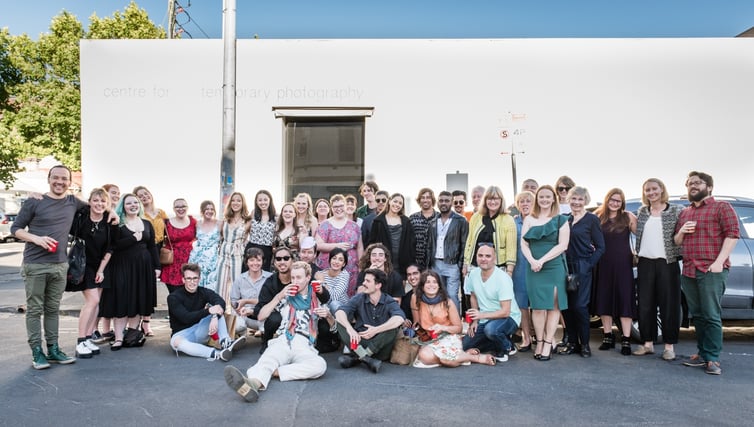 Graduating students from the Fine Art, Photojournalism and Commercial Majors
CONGRATULATIONS!
Here are some highlights from the show...

Photo : Jim Davison – Chair, Higher Education Council, Robin Williams - Chair, PSC Academic Board & Member of PSC Higher Education Council, Gigi Williams-Professional Photographer, Julie Moss- Managing Director and Daniel Boetker-Smith-Higher Education Course Director.


On behalf of all of us here at PSC, we would like to congratulate our students on a fantastic exhibition. Your work was very inspiring and we are so excited to see what the future has in store for you all. We would also like to say congratulations to all of the staff who helped the students along their journey and on guiding them to deliver a fabulous final exhibition.

The exhibition is open until Sunday 25 November. We would love for you to go along and support the next wave of image makers.

CCP | 404 George St, Fitzroy | 17-25 November | Wed-Fri 11am-5pm | Sat-Sun 12-5pm


Feeling inspired? Your creative journey could start here...