Exciting times for PSC 2017 graduate Sam Forsyth-Gray with the opening of his first solo exhibition at the Perth Centre for Photography on the 31st May 2018. The exhibition titled 'On the Sea Stands a Rock'evolved from Sam's final year folio while undertaking his Bachelor of Photography degree.
Sam says of his work "My own photographs respond to found imagery, running throughout the series, creating a varied and experimental flow of works that seek to address and define my interpretation of the photographic object. Unravelling stories from these collections has allowed me to not only explore my own family history, but to look at ideas of lost memory and the lack of identity that comes with these abandoned family albums."
Sam's exhibition has been printed by Peter Hatzipavlis from The PrintShop@PSC. Sam worked alongside Peter fine-tuning each print and scaling the feature image to 1.5 metres in length. All the work has been perfectly printed on Hahnemuhle Photo Rag.

Sam has also self-published a book of the same title 'On the Sea Stands a Rock' that was shortlisted for the Australian Photobook of the Year Prize and also won him the Best Photobook award at the Centre for Contemporary Photography in 2017. The book is available for purchase on Sam's website.
Sam will be presenting an Artists talk at the Perth Centre for Photography on the 31st May at 5.30 pm before the opening at 6.30pm.
Congratulations Sam Forsyth-Gray on your first solo exhibition!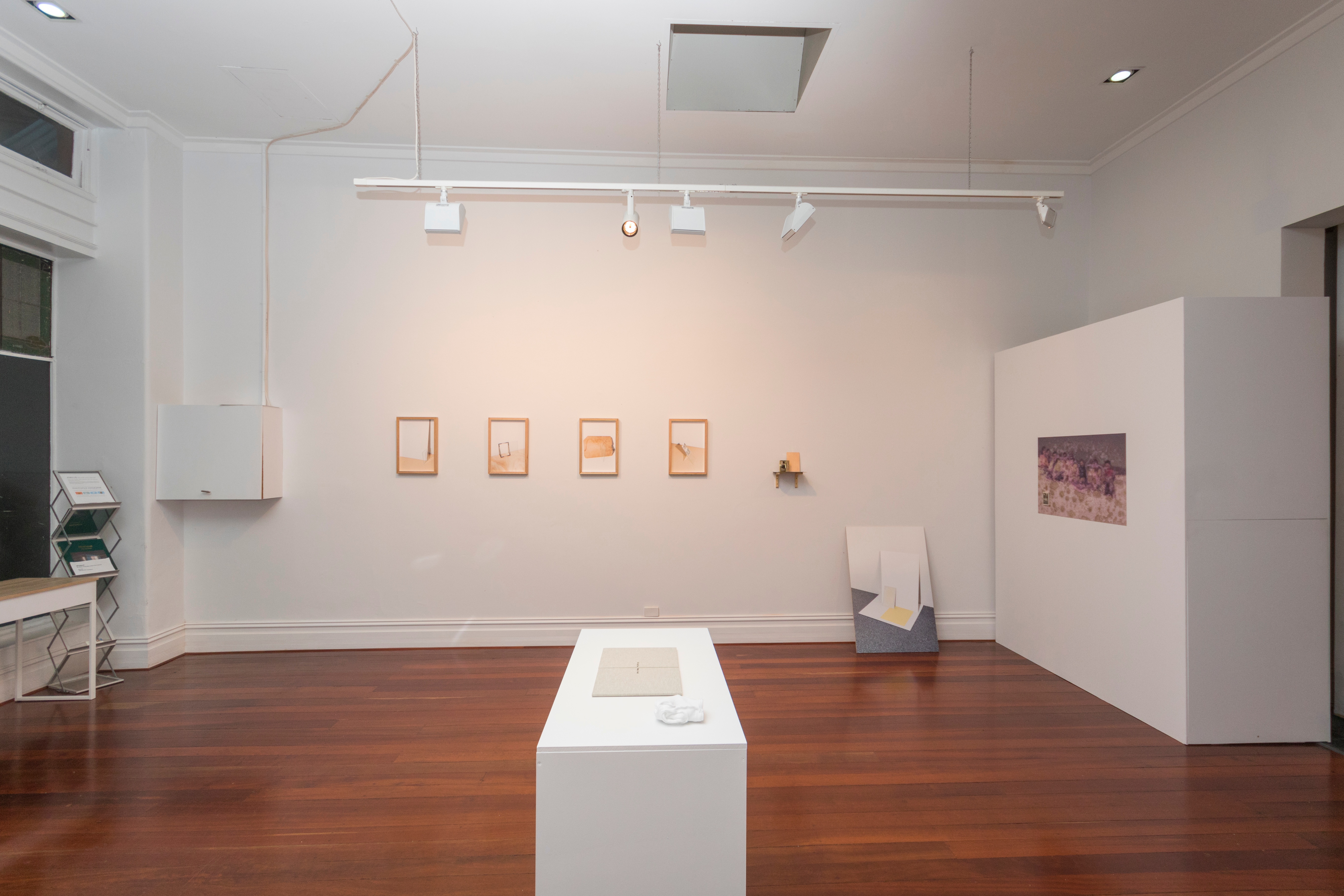 'On The Sea Stands A Rock'
Perth Centre For Photography (PCP)
436 Hay Street, Subiaco Perth
01 June – 23 June 2018
Artist Talk | 31 May 2018, 5.30pm
Opening | 31 May 2018, 6.30pm
Applications are now open for our Bachelor of Photography Mid Year Intake