In case you missed our annual Open Day on Sunday 5 August, here are just some of the highlights that made it such an inspirational day for all who attended.
We had a full house exploring our creative campus and our visitors came from near and far - including Horsham!
There was a great energy throughout the day as our super students and staff shared all the reasons they love being part of our unique College here at PSC!
Our Alumni Q&A session 'Busting the myth: There are no jobs in photography?' was a great success!!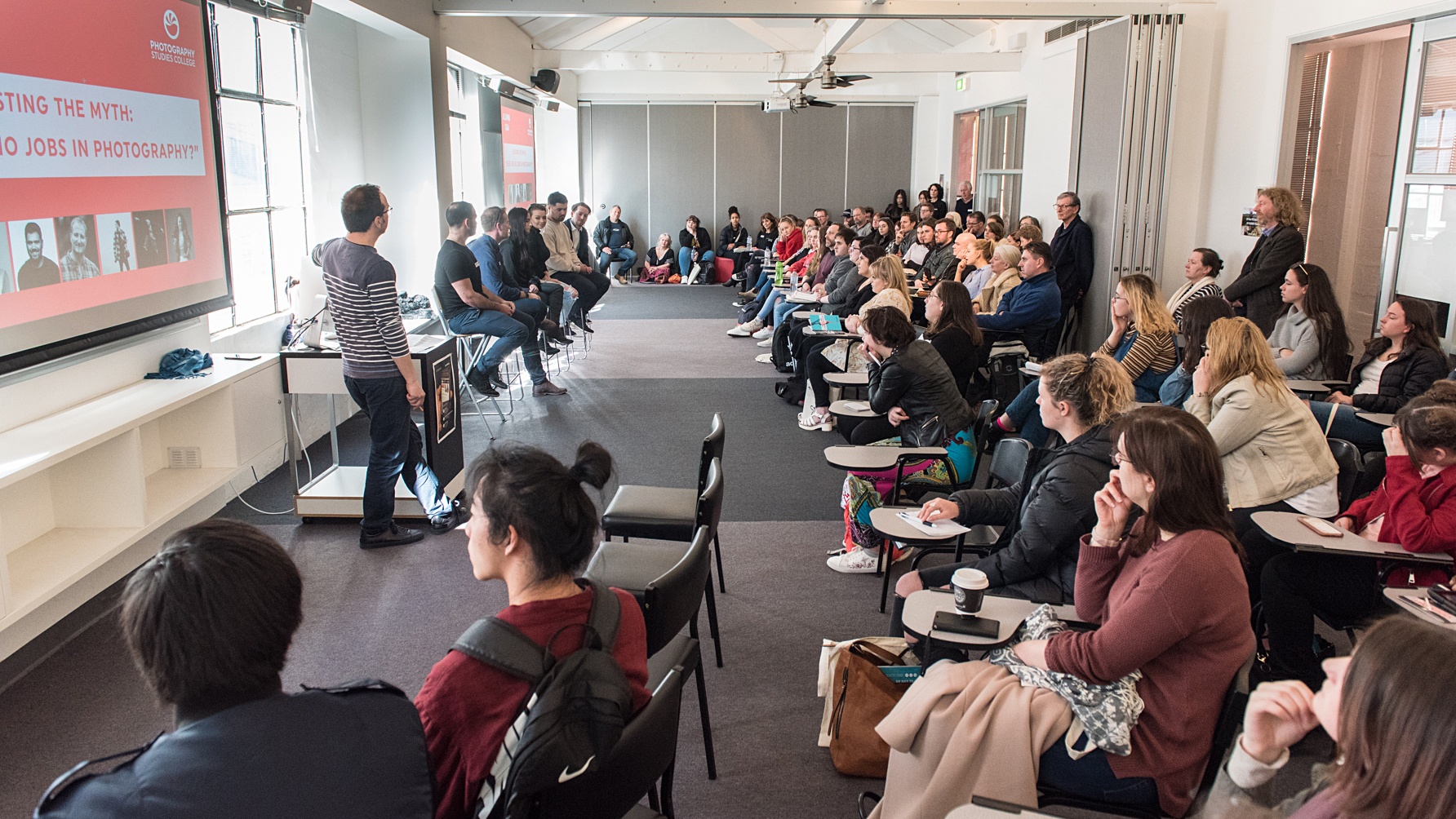 As aspiring photographers we have all been told many times that there are no jobs in photography! Or, that there is no stability in a career as a creative! But this session, led by Course Director Daniel Boetker-Smith, introduced our captivated audience to the diverse and exciting range of successful careers our Alumni have pursued since graduating. Each shared their journeys and the importance of the mentorship program, and the business and entrepreneurship subjects they studied throughout the Bachelor of Photography.